It is no secret that Saif Ali Khan hasn't had good luck at the box office as of late. His last movie to perform decently at the box office was Race 2, which was released back in 2013, totalling four years of bad luck for the nawab of Pataudi. But with the release of the trailer for Kaalakaandi, it looks like Saif's luck might be about to change soon, for the better. The trailer starts off with Khan being told that he has stomach cancer and that his time is limited, after which he decides to do whatever he wanted ...
Read Full Post
For many people around the world, Eid is incomplete without the release of a Salman Khan film. Salman and Eid have gone hand in hand for quite a long time now and similarly, this Eid, Salman will be releasing his much awaited film titled Tubelight directed by Kabir Khan. Photo: IMDb While the film is scheduled to release on June 23, the teaser trailer of the movie dropped recently and set social media ablaze. The film is set during the 1962 Indo-China War and features Salman Khan, Sohail Khan and Chinese actress Zhu Zhu as the principle cast. There is even a cameo from the beloved Shah Rukh ...
Read Full Post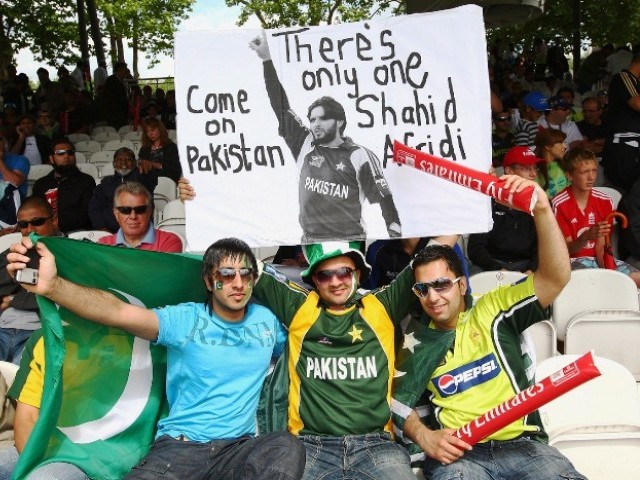 During my visit to Azad Kashmir, I came across a truck on the road that was unusually bereft of any truck art; it's exterior was all plain apart from a few words boldly painted at the back, clearly stating "Boom boom Afridi". It proudly exhibited the truck owner's love for the Pakistani cricket player, Shahid Afridi. This immediately reminded me of the first scene from the Bollywood film 'Bajrangi Bhaijaan' , showcasing Pakistan's side Kashmiris cheering for Team Green, a lady among them who was even willing to name her new born after Afridi. On the Pakistan cricket team's ...
Read Full Post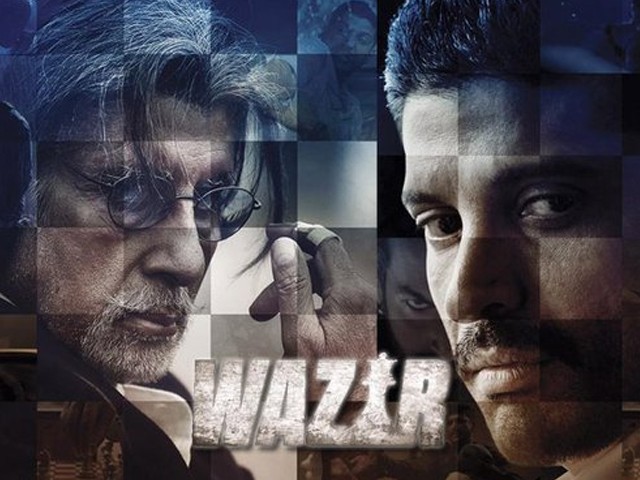 Wazir is one film that proves that, if made well, a good movie has the power to possess its audience. With flawless acting from Amitabh Bachchan and Farhan Akhtar, Wazir is one emotional rollercoaster ride. There is no question that, even at the age of 73, Amitabh Bachchan's acting is unparalleled. Farhan Akhtar, remaining true to his legacy, gave a performance par excellence. So it is no surprise that this movie is the exemplification of the perfectly synchronised dance of two seasoned actors. You will have to see it to believe these words though. Photo: Wazir Facebook page Bachchan plays the role of Pandit Omkarnath Dhar, a ...
Read Full Post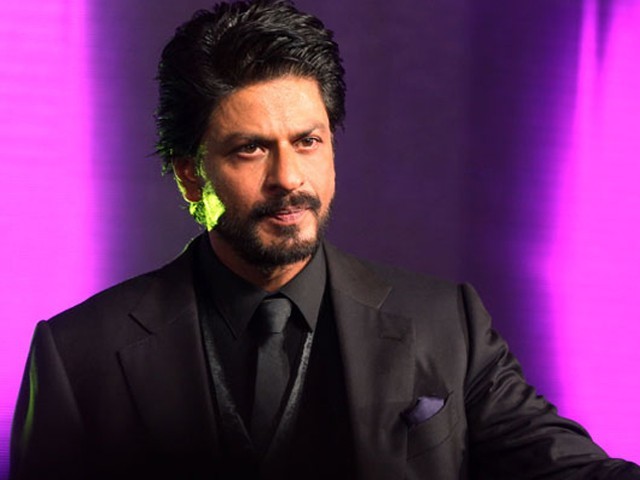 The longer you keep wine, the better it ages, becoming premium in value. However, when you age beer for too long, it goes bad. You don't have to be a genius to figure out which direction Bollywood badshaah Shah Rukh Khan is heading. From 1992-2007, SRK had absolutely everything. He gave Bollywood one blockbuster after another. The evergreen Dilwale Dulhania Le Jayenge (DDLJ) ran for a record 1,000 weeks as SRK emerged as the undisputed 'King of Romance'. He was every director's delight. From 1993 to present date, the father-son duo of the late Yash Chopra and current Yash Raj chief Aditya Chopra have only directed SRK. From 1986 to ...
Read Full Post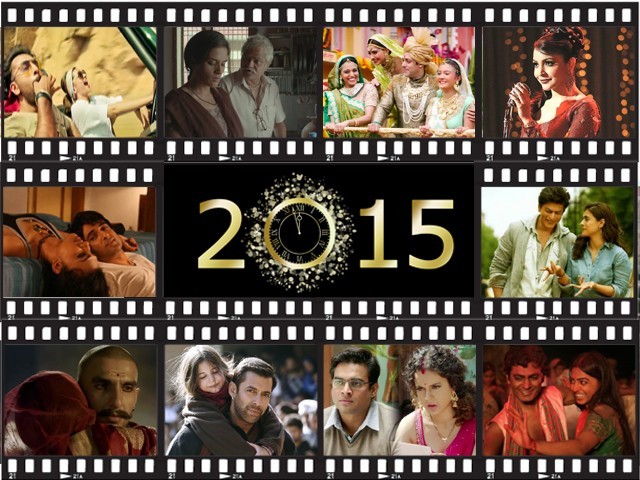 2015 was a mixed bag of a year for Bollywood. On one hand, we saw a lot of new-age filmmakers come up with some really off-beat stuff, while on the other, we were subjected to some same old, regressive, masala films. The classic confusion that every movie critic faces in picking the top films of the year is whether to go with flicks that have Box Office tills ringing or go with movies that set one's own heart fluttering. I have simply avoided the whole dilemma by including both. So without any further ado, here are the top five popular movies ...
Read Full Post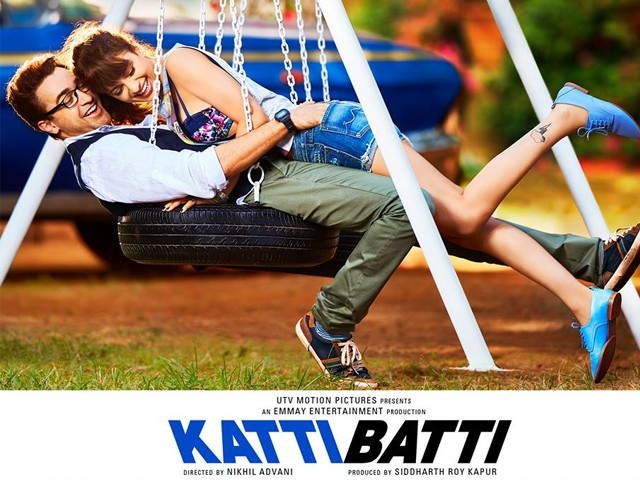 Directed by Nikhil Advani, Katti Batti is a romantic comedy at its core! The plot isn't ground-breaking or something the audiences haven't experienced before. In fact, it's a typical rom-com, perhaps even inspired from a Hollywood romantic comedy, like many Bollywood movies of this genre, repackaged in such a blatantly palpable manner that one can predict the end in the first 10 minutes of the movie, if not five.  So the story goes something like this – a middle class young architect Madhav (Imran Khan) is smitten by Payal (Kangana Ranaut) who is looking for a 'casual relationship'. At numerous occasions, the ...
Read Full Post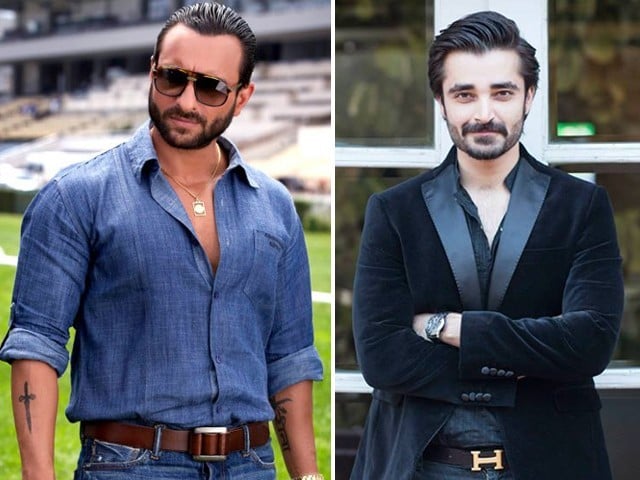 With the cancellation of the recent talks between India and Pakistan on account of trivial preconditions of the diplomatic interaction, it is no surprise that relations between the two countries have further deteriorated, with an accentuating atmosphere of mistrust, suspicion, and disbelief. During such political volatility, we as people rely upon the strength of confidence building measures between the two nations as an attempt to alleviate tension and these measures are chiefly catalysed by those we call 'artists' or 'media personalities' who highlight the inherent linkages between the two countries as an attempt to pacify the animosity between these two nations. However, dear Saif Ali Khan, despite having a huge fan base in ...
Read Full Post