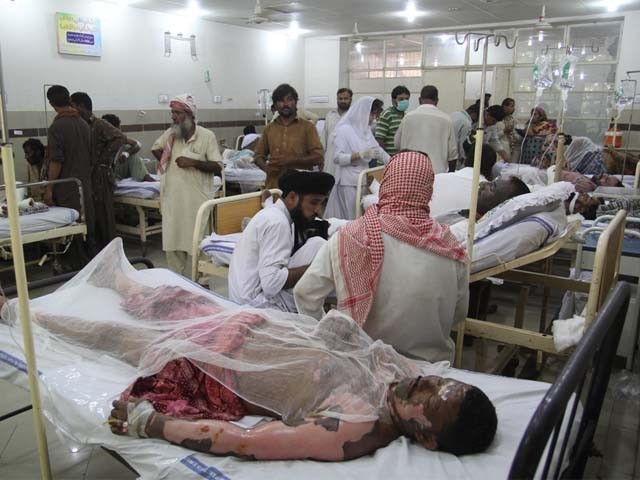 The aftermath of the Bahawalpur tragedy is a harrowing tale of gross incompetence and disregard for human life. Before this, little emphasis has been placed on how the massive loss of life could have been avoided. For instance, Army helicopters had to be called in for transporting the burn victims to the hospital since the rescue services didn't own one. But here's a little fact – just three months ago, a Rs2.25 billion Russian helicopter was bought by Shehbaz Sharif for personal use. The question that should be asked here is, whether it was bought with public funds that could have been utilised elsewhere. Numerous lives could have been ...
Read Full Post
He could smell burning flesh. He looked down in horror to see deep lacerations on his legs. Ears ringing, he struggled to get up. The piercing pain in his legs made him scream and he slipped back onto the pavement. There was chaos all around him. He looked around scouting for a familiar face but the air was thick with smoke. He tried shouting for help but nothing came out. He felt something cold trickling down his side. Surprised, he looked down at his abdomen. With the warm gushes of blood, there flowed a steady stream of green chutney, leaking from the ...
Read Full Post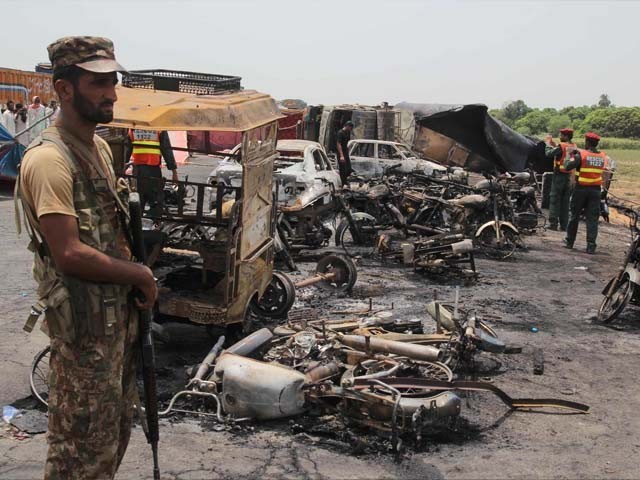 The aftermath of disaster is often pervaded by catharsis, and as human nature would always have it, the pressing propensity to find appropriate scapegoats and pass the blame. As I write this merely days after the heinous tragedy of the oil spill on KLP road, it is instantly plain that those who perished in the incident are the ones being held unanimously responsible for the same. But why? Because even as an oil tanker carrying 40,000 litres of fuel overturned whilst making a sharp turn on Sunday morning, it did not immediately unleash the inferno that followed. First, the inhabitants of the nearby village of Ramzanpur ...
Read Full Post