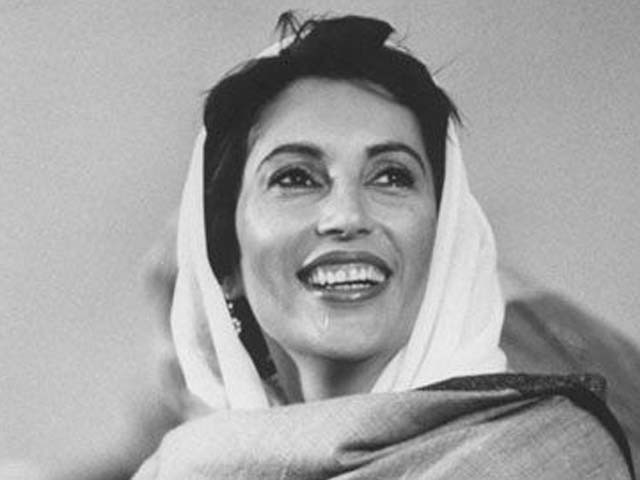 I still remember that moment. I had just entered the Cuckoo's Den, the famed restaurant in Lahore, overlooking the monumental Badshahi Mosque. That was my first visit to the restaurant and I had brought two of my office colleagues with me. It was early evening and the restaurant was slightly deserted. The phone rang. It was my younger brother on the line. "Raza, where are you? Please come back home immediately. Benazir has been assassinated," he said in a very distressed voice. I almost fainted as I could not believe the news. I had to gather myself and inform my friends. We all agreed ...
Read Full Post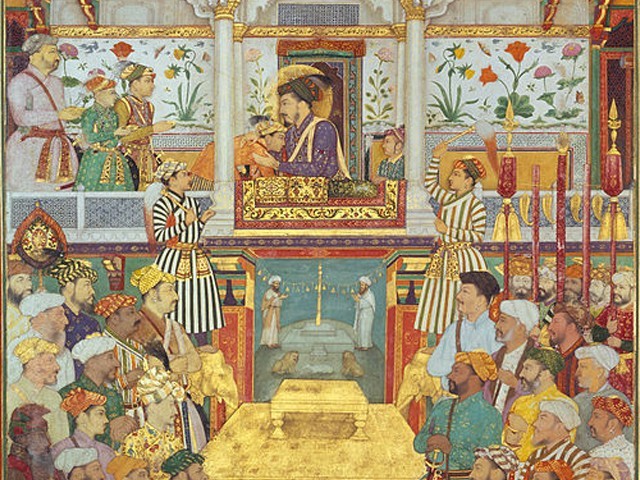 When we think of the Mughals, we immediately conjure images of artistic splendour, architectural grandeur, and military might. There is much to support the argument that the Mughal rule was the envy of the world at its peak with its efficient institutions, its system of Mansabdari, its large military, and its achievements in artistic and architectural design. The Taj Mahal, the Badshahi Mosque, Bibi ka Maqbara, Shalimar Gardens, the Deccan expeditions, the Rajput subjugation, the Maratha skirmishes – the list of accomplishments is as long as their tortuous and sometimes torturous reign. However, what classroom history often conveniently forgets is how different each Mughal ...
Read Full Post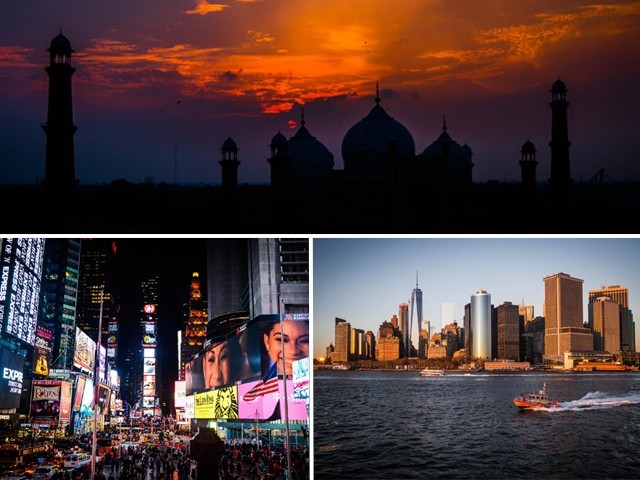 My love for Pakistan is unfathomable! From the lush green valley of Chitral to the hustling bustling streets of Lahore, my love for my country has, in fact, grown over time. Pakistan is my home – mom's food, sister's amazing chai, random hangouts with school friends, street food, the streets of Lahore; the list of things I absolutely adore about my home is unending. When I came to the US, initially I thought this journey was more like a survival challenge for my existence. I was nostalgic and missed everything about home. But now I feel those things are not missed so much ...
Read Full Post
"There are no plans, just people fooling themselves by attempting to design their fates and futures. It makes them feel invincible, even if it's for a transient period of time." Ashes, Wine and Dust is the debut novel of Kanza Javed, which was shortlisted for Tibor Jones South Asia Prize 2013, making her the youngest and the only Pakistani writer nominated for the prize that year. Set in Lahore and Washington DC, Ashes, Wine and Dust is a journey of a young girl, Mariam, whose childhood experiences of loss of loved ones and memories associated with them make her feel everything a little more deeply. Thus, ...
Read Full Post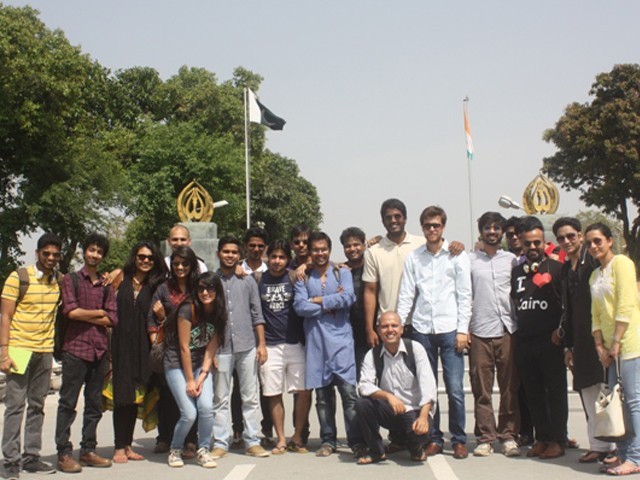 It is said we were born twins at the stroke of midnight long ago, when brows were wet with the anticipation of liberation. A 100-year-old subjugation was coming to an end. At the stroke of the midnight hour, when the world slept, we opened our eyes in horror. In a sudden cry, the veil of fantasy fell down to a novel reality of madness and chaos. Our birth was not a surprise, it was professed by soothsayers of all kind and they knew our fates very well. The umbilical cords got tied and in the darkness of the background, the ...
Read Full Post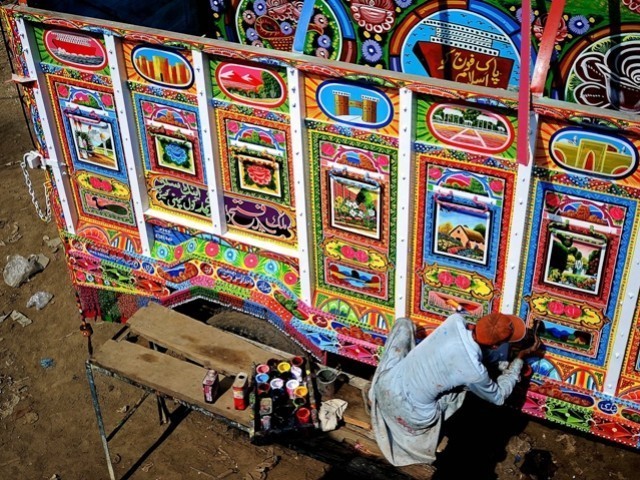 As unusual as it may sound, for a while now, I haven't been able to understand why we, in Pakistan, don't flaunt the wonderful truck art we have. I, for one, absolutely love the art-on-the-wheel concept. As much as a common Pakistani takes pride in Faisal Mosque, Lahore Fort and Badshahi Mosque, I take pride in truck art. For me, it is not the architecture – built by foreigners before the idea of Pakistan was even conceived – that defines us, it is truck art that boasts of our vibrant personality which defines us perfectly. If the various personalities in Pakistan ...
Read Full Post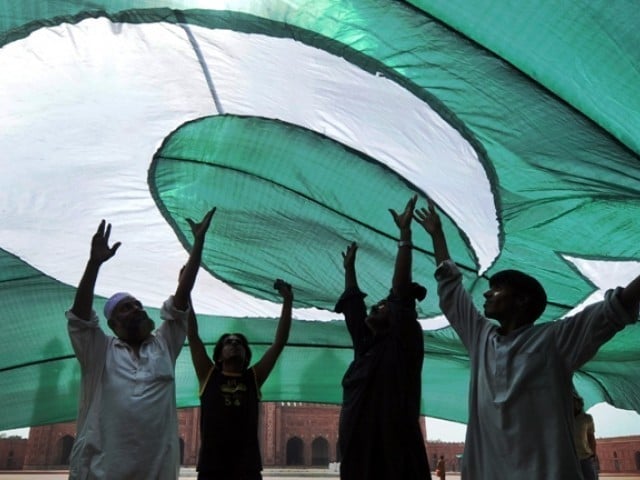 A few days ago a good friend of mine, living abroad, asked me a question: "What do you think 'Pakistani' means?" The question threw me aback, partly because it was unexpected and partly because I couldn't think of an immediate answer. A myriad of images flew around in my head in an instant; from the hustle and bustle of Karachi's Empress Market, to the textures of the Anarkali bazaar in Lahore. But my friend's question went deeper than just images and feelings. I found myself trying to truly explore what the concept of being 'Pakistani' entails. EMPRESS MARKET. PHOTO: WIKIMEDIA Looking at it purely ...
Read Full Post
It was freezing outside. I did not have a ride and had to walk all the way home on a chilly winter evening. However, at that moment, the cold did not matter. Nothing did. My mind was troubled, and my conscience was not at peace. And that is all that mattered. Earlier that day, I had given a presentation about Pakistan in my high school. As a youth ambassador to the US, my presentation was supposed to be about 'what' Pakistan was. In an effort to portray the positive side of my country to a people who are all too often ...
Read Full Post
There is something about Lahore. Something in the streets of this city that is a secret. However, just when you think you have it figured out, there is something missing again. We often try to figure it out. What is it about Lahore that keeps us so intrigued? The Lahore I've deciphered in the past six years is one that has everything to offer – from the tolerance and beauty of its people, to all its imperfections. I made it a point to explore the city in and out, and have often resorted to using any form of transport available. There is something ...
Read Full Post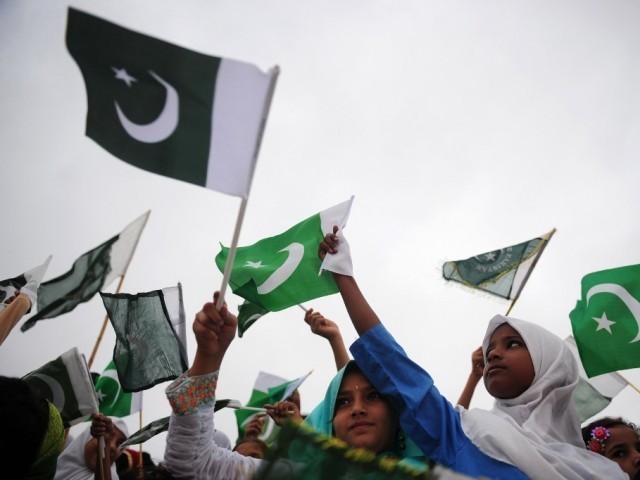 Finally, after months of struggle and heaps of derision and negativity, I complete the challenge I laid out for myself last year: to compile a list of 65 things that make Pakistan so special. I don't know if I'm taking much away from this seemingly futile exercise, but one thing is certain: in a small, feel-good way, I think it has served its purpose by rekindling that flickering flame of patriotism and respect for the one certain thing in my life that is my country, my home, my Pakistan. My dear Pakistan, may you live long and prosper. 51. The new wave ...
Read Full Post