My first interaction with the peanut selling peddler was nearly 28 years ago. In those days, I had gone to Badin (a city in Sindh) with my father. My father bought peanuts from him and that's how I first met him. Just a month ago, I met him again with the purpose of writing a story about him and his life. The kind, old man was honoured and said to me: "I am happy to know that at least someone cares about the story of a poor man." Muhammad Ashraf Chandio, 53-years-old and not formally educated, runs a roadside peanut cart in Badin. His ...
Read Full Post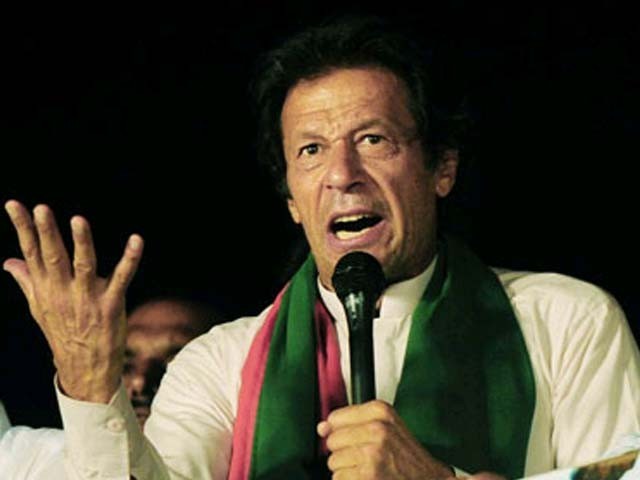 With the encirclement of the South China Sea having been completed by the US and her allies (Japan and Australia), the China Pakistan Economic Corridor (CPEC) has become crucial to China – more than Pakistan as well. India's play on the other hand is not just post-Uri theatrics. With the recently acquired civilian nuclear technology and its offer to provide a base to Baloch separatists (Baramdagh Bugti citizenship case), it's evident that our neighbours are willing to play hardball on behalf of the US, in order to up the ante on Pakistan. Add to this, the far from amiable attitude of our western neighbours (Afghanistan and Iran) ...
Read Full Post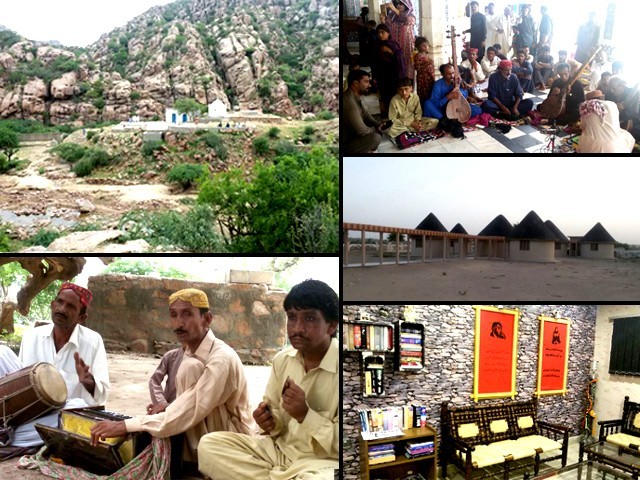 Quiet recently, I joined a small group of close friends on a trip to Tharparkar, Sindh. The three of us reached Karachi by air and went to Hyderabad by road, where two other group members joined us. The five of us started our journey to Tharparkar via Badin. Our first stop was at Mithi, the district headquarters, where we experienced the first taste of hospitality by a Hindu friend's family, who despite being vegetarians had prepared meat for us with various other delicious vegetables. After enjoying the scrumptious meal, we continued our journey onwards to Nangarparkar. On our way to Nangarparkar we ...
Read Full Post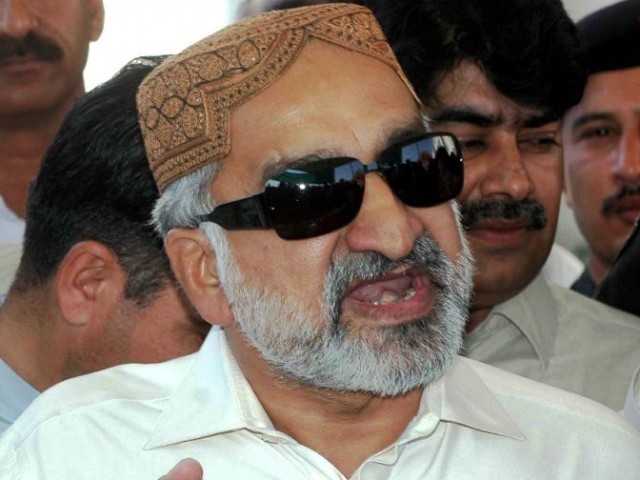 The man who used to wear jet black sunglasses, a traditional Sindhi cap, and sometimes a cowboy hat has finally managed to defeat the Asif Ali Zardari camp after his long campaign that featured statements against the top Pakistan Peoples Party (PPP) leadership. Yes, I am talking about the Army officer turned politician Dr Zulfiqar Mirza. Those who know him closely since his student days will not disagree that Mirza was born with a rebellious spirit. The former home minister earned his MBBS degree and joined the Pakistan Army in 1980 in the medical corps. But his defiant nature led to his ...
Read Full Post
Pakistan Peoples Party (PPP) has decided to kick-start its campaign for the upcoming general elections. For this reason, and to prove that Lyari is still its stronghold like it has been in the past, the party organised a public gathering recently in Kakri ground. In a bid to gain local support for the coming local government polls and general elections, the party's co-chairman, Asif Ali Zardari, during the public rally, announced multiple developmental projects. He said that the PPP government will build an engineering college as well as a housing scheme and promised that the people of Lyari will get jobs in ...
Read Full Post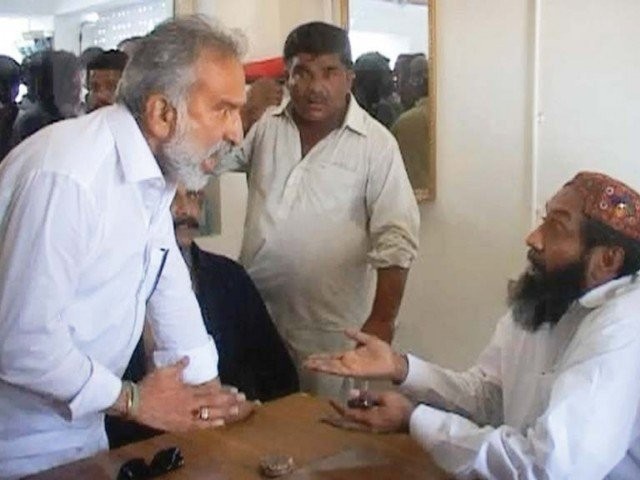 On May 3, 2015, Zulfiqar Mirza marched into a police station, allegedly harassed and bullied a police official and then took along with him a few of the prisoners as he left. Because of this, the police charged him under an anti-terrorism clause and decided to arrest him. As policemen approached his farm house, a whole army of his goons came out to protect Mirza. As a result, he was granted a pre-arrest 'protective bail' on May 4th , which was extended to May 9th on Wednesday by the Sindh High Court. According to rumours, the extension has been put in place because ...
Read Full Post
Four months after torrential rains hit rural Sindh, the people of Badin are still trying to rebuild their lives. Shaukat is a fourth grader at Kehar Khan Lund primary school in Badin. This video shows  his journey to school every morning – a school surrounded by stagnant rain water. Every day, Shaukat and his seventy-two classmates wade through filthy stagnant rainwater, smiling, even laughing at their struggle. However, their teacher says with no help, little can be done to keep the school functional. Even though Shaukat is fond of learning and says that his favourite subject is poetry, he will ...
Read Full Post
Two hundred people have fallen prey to the devastation that hit Badin and other areas in Sindh by more than 1,000 millimeters of rain in the last month. This is the heaviest rainfall ever recorded in Sindh. Compare this to the 70 odd millimeters of rain that has fallen in Karachi over the past few days and one begins to realize the magnitude of the catastrophe Sindh is facing. I was in Badin earlier this week with a group of volunteers called SA Relief. I witnessed, first hand, what exactly was going on. From our entrance into the Golarchi area ...
Read Full Post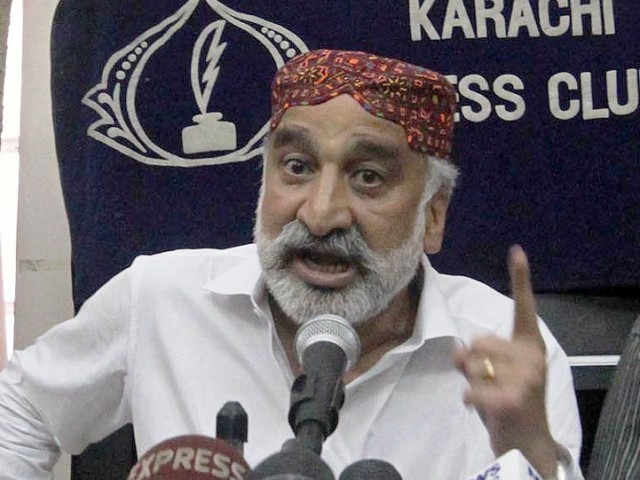 Badin, the constituency of Dr. Zulfiqar Mirza has once again been hit by heavy rainfall and floods. According to news reports, 300,000 people have been displaced and are suffering from insufficient food and water supply. A few days ago, Prime Minster Mr Yousaf Raza Gilani visited the camps in the affected areas, and after his departure the scene turned chaotic as flood victims fought over the inadequate amount of relief goods. The police had to baton charge the people to bring the situation under control. Some flood victims sustained injuries while others had to run away empty-handed in order to ...
Read Full Post
There must have been a time in this country when the days drawing close to Eid-ul-Fitr were marked with joy; when faces reflected true happiness; when an air of celebration was felt across the nation; when households prepared for the festivities with gusto; when happiness was awaited for happily. There must have been such a time. Is this wait till Eid-ul-Fitr still a happy one today? Can we feel the air of festivity? Can we wholeheartedly hope to rejoice and celebrate? If your conscience is still alive, if your eyes still see and if your heart still feels, the ...
Read Full Post