On December 16, 2014 seven men entered the Army Public School (APS) in Peshawar and killed 141 people including 139 children. On January 20, 2016 several gunmen entered, and killed 22 students of the Bacha Khan University Peshawar. These aren't the only mass shootings to have taken place at educational institutions around the globe. Since the 1960s, thousands of students have been killed in mass shootings at schools in countries including Canada, Germany, England, France, Finland, Israel, Azerbaijan, Lebanon, Brazil and Pakistan. Some, not all, of these attacks were terrorism related. Each nation has reacted according to the nature, intensity and motives of these ...
Read Full Post
Patient's Name: Pakistan Chief Complaint: Pains, high fevers, insecurity, depression and weight loss. History:  Pakistan is a 68-year-old patient, well known to our oncology service, here to see me in clinic again for an acute flare of the above-mentioned symptoms. Briefly, the patient has been plagued with cancer for the last many years. It has lost over 50,000 of its cells to tumour growths all over its outside body, mostly concentrated in the head and neck area. Over a year ago, the patient visited one of my colleagues with a huge tumour that had revealed itself in its Peshawar territory. The tumour engulfed 144 healthy, vibrant cells. And now, the ...
Read Full Post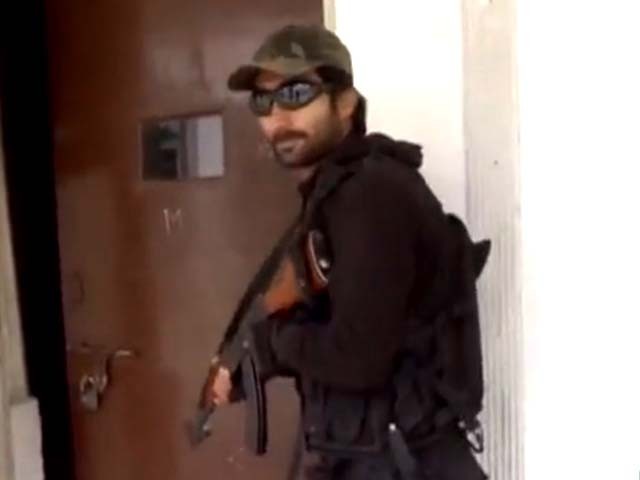 As a resident of a country where militancy regularly makes headlines, I sometimes wonder how I would react if caught in the middle of a terrorist attack. Perhaps it is because I am a passionate video gamer, but I'd like to believe that I would fight back should no escape route be available. Would a gun or any other weapon be available to me in such a scenario, I am sure I'd shoot at any terrorist in my way. Of course, considering that my only training is playing first person shooters late into the night with Cheetos crumbs on my ...
Read Full Post