I always gushed about how my Mother's hands were beautiful; though, all wonder had ceased as I realised… Her hands tenderly held my vulnerable self as I opened my eyes in this big-bad world; her face comforted me, there was an angel in this world Allah had sent me down to, I was in safe hands. Her hands determinedly raised me to my tiny feet, every time I fell to the ground in the attempt to walk; her will to support me still gives me strength from then till today. Her hands would swiftly push my swing as she pointed towards the ...
Read Full Post
Everyone involved with air travel works very hard to make sure all the suffering that comes with long commutes is neatly condensed into the shortened travel times, thanks to airplanes. Suffering builds character, and our friends in the aviation industry would never rob us of character building opportunities. There is a reason it is called smooth sailing and not flying. As soon as you are inside the airport, prepare for anything and everything. This is a place with no guarantees. When people tell you to have a safe trip, they actually mean it sincerely and literally. Airports are your undoing, ...
Read Full Post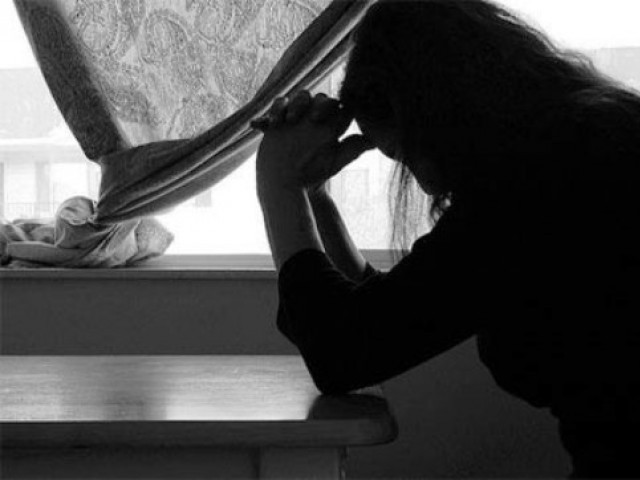 The city of Jhang is well known to most Pakistanis due to its affiliation with the Heer Ranjha legend. Located on the east bank of the River Chenab, Jhang has produced people of immense worth, the list of whom is topped by the sole Nobel Laureate of the country, Dr Abdus Salam. However, not many Pakistanis are aware of the head-shaping tradition that originates from this part of Punjab. Having spent a considerable time of my life in my paternal city, Jhang, I've witnessed one practice that hasn't changed the slightest over the course of time: the exercise of shaping a newborn's head. The locals ...
Read Full Post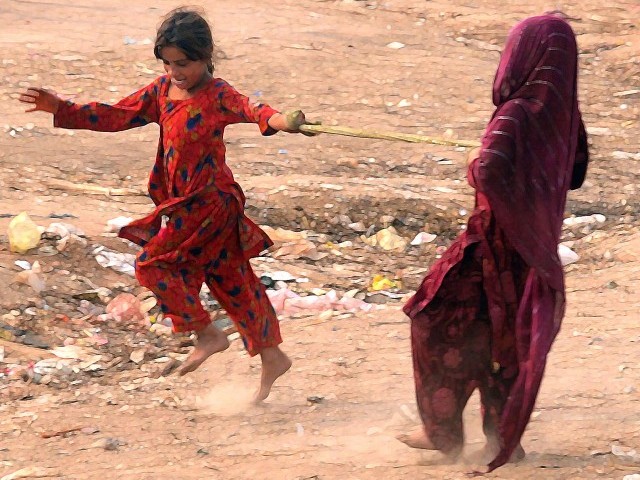 A few days ago, a newborn baby girl was dumped in a garbage heap by an unidentified woman in Faisalabad. No one realised there was a baby until the heap was set on fire and the cries of the baby girl alerted the garbage collector. She was taken to hospital with more than three-fourth of her body burnt. Unfortunately, the doctors could not save her. Female infanticide is still very common in Pakistan. It is sad to see that even in the 21st century the birth of a female is considered a stigma. When my eldest sister Tena* was born (we are three sisters ...
Read Full Post
"Sorry, what?" I asked, absolutely shocked. "Yes, madam, my doctor told me that my breast milk is poisonous and not suitable for the baby, and that is the reason she is sick all the time. I even got my milk tested as per my doctor's instructions and it was indeed poisonous," said the mother of a six-month-old, shrunken-eyed Maryam. The child was diagnosed as a classic case of third degree malnutrition and marasmus. I was taken by surprise. I had never ever heard of a healthy, physically fit woman like her producing poisonous milk; needless to say, I was extremely curious to ...
Read Full Post
On December 2, 2010 I called my obstetrician/gynaecologist's  office only to hear the words:  "Ma'am, you are seven weeks pregnant!" I couldn't believe my ears. What the nurse told me seemed impossible. I immediately logged on to Googletalk and broke the news to my husband. He wanted to share the news with his family members, but I was still in a state of disbelief and stopped him from spreading the word. I spent that entire day crying, wrapped under a blanket, until my husband came home. After a few days, he started sharing the 'good news' and simultaneously, I started receiving 'congratulation' ...
Read Full Post
Travelling by air means running into some very interesting people. Here are some regulars I have come across: 1.The little angel Every economy class plane is bound to have its adorable cherub. This little angel is wrapped in plush blankets, has the pinkest cheeks and starts the journey peacefully. That is until he/she lets out a banshee shriek that has every passenger's ears ringing. The angel suddenly transforms into a demon spawn with a terribly loud siren for a larynx. As mama tries to calm lil' sweetie, baby remains resolutely stubborn to give headaches to one and all. 2.The seat-stealer When you checked-in online, ...
Read Full Post