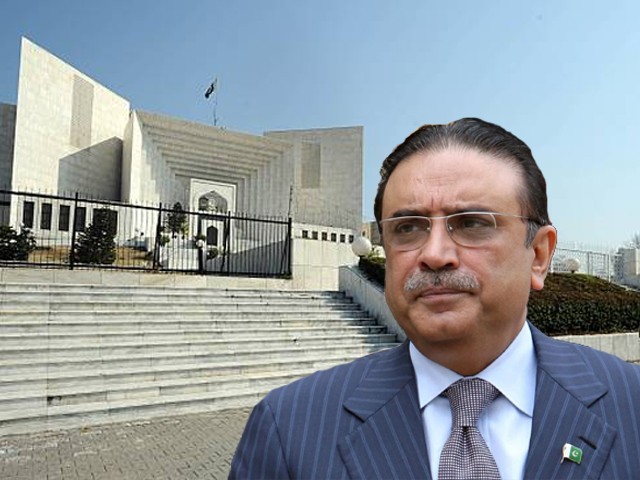 Finally, the noose has tightened around Mr Asif Ali Zardari and other stalwarts of the Pakistan Peoples Party (PPP). A joint investigation team (JIT) report presented before the Supreme Court (SC) accused Zardari, his sister Faryal Talpur, Sindh Chief Minister Murad Ali Shah and others in 16 different cases pertaining to money laundering, misuse of authority and allotting government land to a private housing society at low prices. The 128-page long JIT report is comprehensive and can be termed as solid evidence of the wrongdoings committed by Zardari and his accomplices. How Zardari will defend himself in the court remains ...
Read Full Post
The Supreme Court (SC) of Pakistan has finally dismissed Jahangir Khan Tareen's review petition, filed by him after being disqualified for life alongside former premier Nawaz Sharif. Tareen was found to be dishonest under article 62(1)(f) of the Constitution, read with Section 99(1)(f) of ROPA, due to him concealing SVL, an offshore company also known as 'Hyde House', which he failed to declare in his nomination papers. By submitting an untrue statement – that he had no beneficial interest in SVL – he proved his dishonesty in the eyes of the law. Tareen always maintained that the verdict against ...
Read Full Post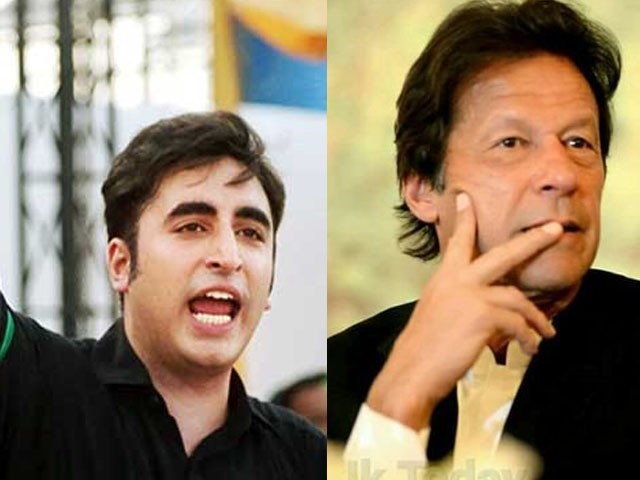 Due to a fairly recent conflict between Babar Awan (read the main pillar of Pakistan Peoples Party (PPP)) and co-Chairman Asif Ali Zardari, Awan left PPP to join the Pakistan Tehreek-e-Insaf (PTI). The end of a two decade-long association with PPP was a shocking piece of news for the opposition in the National Assembly. Furthermore, Awan is not the only individual parting ways with PPP, as a couple of others have decided to do the same as well. The Member of the Pakistan National Assembly (MNA) Noor Alam Khan also joined the PTI, whereas former state minister Imtiaz Safdar Warraich from Gujranwala has decided to quit PPP and is set to join ...
Read Full Post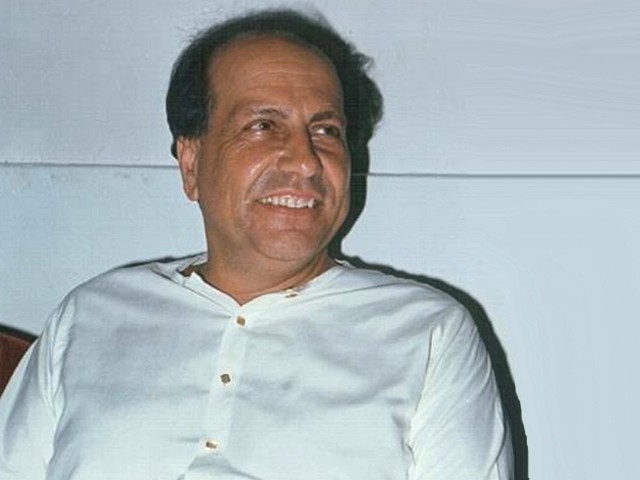 At last I'm able to laugh about my father, Salmaan Taseer, and remember the good times without anger and sadness. More than six years after his death, I found myself at a dinner table with the company coiled in helpless laughter over my Abba's stories. As today would be his 73rd birthday, I'm happy to share his light-hearted side and humour. Abba had the most wicked sense of humour. Friends, relatives or his children were not immune from his tricks, pranks and one-liners, and all who knew him will attest to his fun and vivacious side. He always managed to spontaneously highlight the comical side ...
Read Full Post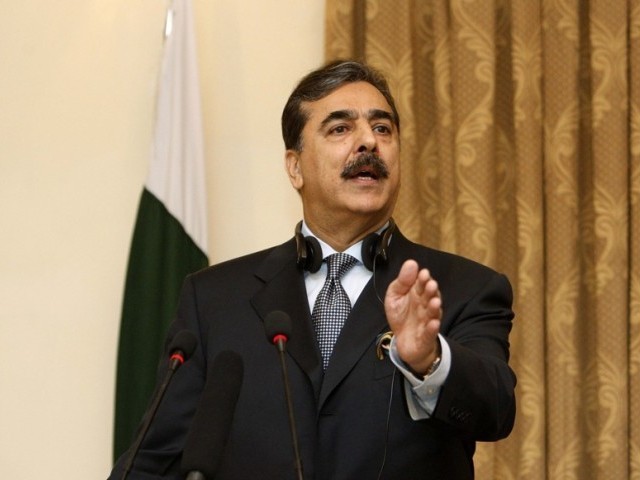 Make no mistake, this is a Supreme Court crusade to recover ill gotten wealth. Doing so successfully has become its pride and joy. The bewildering list of instantly recognisable acronyms in cases involving financial misdeeds ( NICL, BoP, PSM, RPP) bears testimony to the fruits of such efforts. Given these circumstances, the government's continuous attempt to frustrate such efforts by evading the implementation of the NRO judgement was never going to bode well with the Supreme Court.  The Supreme Court has waited over two years for the implementation of the NRO judgement. Unfortunately however – if I may take out ...
Read Full Post
If you are familiar with the recent work of left-of-centre reporters and columnists, you will know two things about them: that they consider Babar Awan a fake pipliya who distributed sweets after Zulfikar Ali Bhutto was hanged and that Husain Haqqani is the only remaining bastion of liberalism. Why the double standards? After all Haqqani has also taken a slow journey to the PPP, with detours at the Islami Jamiat Talba and PML-N. During his sojourn at the PML-N, Haqqani was also widely believed to have spearheaded a dirty tricks campaign against the sainted Benazir Bhutto and her mother. The answer ...
Read Full Post
Punjab law minister Rana Sanaullah's recent statement, inciting violence against fellow politician Babar Awan amazes and disgusts me. A law minister is supposed to uphold the law, not the other way around. In most countries,  such a bizarre statement from a public official would instantly result in a prompt resignation. Political discourse and difference of opinion do not mean anyone has the right to put someone's life in danger. Healthy societies thrive on differences and emerge stronger, based on dialogue and mutual respect. Ours unfortunately, is still struggling to understand the basic meaning of freedom of speech. There is a saying that ...
Read Full Post
A friend of mine recently sent me this clip of Babar Awan's interview on one of my favorite shows Point Blank hosted by Mubashir Lucman. In the show the federal law minister uses a weapon that many politicians don't know how to use against the media –the power of silence. One of my instructors at the Connecticut School of Broadcasting used to tell the class that "silence is death of the broadcast media." I believe that it was a slight miscalculation on Lucman's part that gave Awan the opportunity to utilize the potent weapon of silence. Lucman put forth a few questions to Awan ...
Read Full Post
I am at a loss to understand law minister Babar Awan's fixation on "takhte Lahore", a reference to Emperor Ranjit Singh's reign. Others have also hijacked this phrase and have started to use it indiscriminately while referring to the present Punjab government headed by Shahbaz Sharif. While others could have been excused for their obvious ignorance of Punjab's history, the words are surprising coming from a supposedly well-read person. After all, the minister is a son of the soil, to use a cliche. An empire as a gimmick To ridicule the golden period of Punjabi history for petty score settling ...
Read Full Post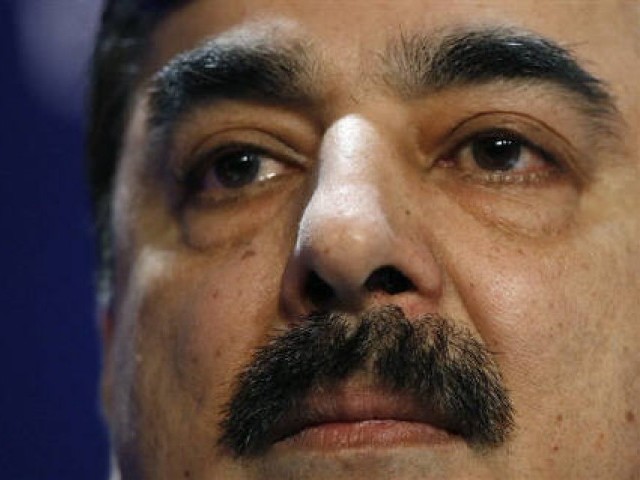 Dear Mr Prime Minister, I know you are a very busy man – so busy that you couldn't find the time to write a few lines that could have averted yet another judicial crisis. I also know that you must be preparing your speech and I write to you because after two and a half years of listening to excuses I need to say my piece. Mr Prime Minister, your party is a product of a revolution. I missed the earlier revolutions of our political history. The first one I witnessed was the movement for the restoration of judges. I remember ...
Read Full Post