What happens when you announce a film with the leading lady of the Pakistani film industry, who has also recently been honoured with a Tamgha-e-Imtiaz? Expectations are bound to skyrocket. With a comparatively newer cast alongside box office superstar Mehwish Hayat, Wajahat Rauf's latest film Chhalawa released yesterday. Azfar Rehman will be seen playing a leading role for the first time here; he was last seen on the silver screen alongside Hayat in Punjab Nahi Jaungi in an extended cameo. Will Rehman be able to make it big with Chhalawa? Can Hayat carry an entire movie on her shoulders? Let's find ...
Read Full Post
Upcoming Pakistani film Chhalawa's trailer has generated a lot of buzz, mainly due to it featuring an ensemble cast and presenting a fun and interesting premise. The film is produced, directed and written by Wajahat Rauf, while the music is by Shiraz Uppal. Chhalawa is Rauf's third venture, and stars Mehwish Hayat, Azfar Rehman, Zara Noor Abbas, Asad Siddiqui, Mohsin Ejaz and Aashir Wajahat. The film appears to be a light-hearted romantic-comedy showcasing the love story between Zoya (Hayat) and Sameer (Rehman). Zoya is a young woman belonging to a rural area in Punjab who is being forced into marriage against her ...
Read Full Post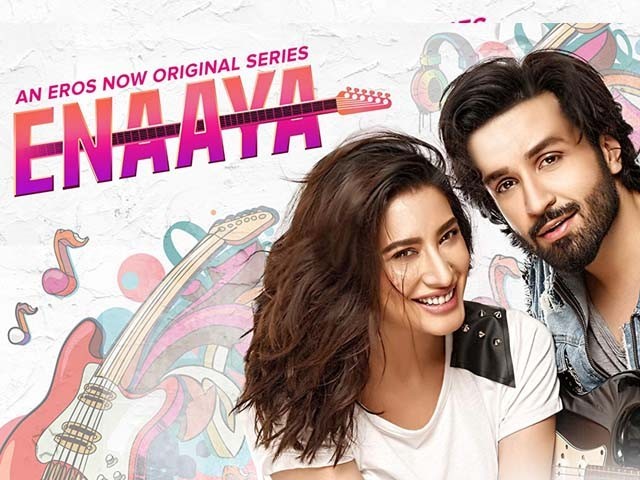 It's refreshing to see Pakistani filmmakers enter the realm of web series for the very first time. Enaaya, Pakistan's first ever web series is available on Eros Now, a Mumbai-based entertainment platform, and stars Mehwish Hayat in a lead role. Other actors starring in the web series include Azfar Rehman, Faryal Mehmood, Rabab Hashim, Asad Siddiqui and Waqar Gothra. This 12-episode web series is written and directed by Wajahat Rauf who earlier directed popular releases such as Karachi Se Lahore and Lahore Se Aagey. So what exactly does this six-hour long web series have in store for viewers? The story of Enaaya focuses on ...
Read Full Post
Okay, I give up! A lot of people do not agree with my hyper-critical approach when it comes to reviewing movies. I've been called an eternal cynic, a tag which is probably the most publishable amongst various other labels I have had the pleasure of hearing. Bearing that in mind, I have decided to radically alter my ways with this piece and tried to analyse a cinematic work purely based on how the majority would tend to receive it. The dubious honour for this novel experiment goes out to the first full length trailer of the upcoming Pakistani romantic comedy, Punjab Nahi Jaungi. What makes Punjab Nahi ...
Read Full Post
There is a lot of spectacle, colour, emotion, singing and dancing in the recently released teaser of Punjab Nahi Jaungi. Two beautiful ladies, however, stand out amidst all the razzle and dazzle of the decidedly glitzy 75-second video. One is the glamorous Saba Waseem Abbas who walks ever so seductively, wearing pink, orange and purple, to welcome a triumphant Humayun Saeed to her home. The second is the perennially beautiful Naveed Shahzad who registers her regal presence in the teaser with remarkable grace and style. Photo: Screenshot There is, of course, no shortage of eye candy in Punjab Nahi Jaungi. The first collaboration of ARY Films and Six Sigma ...
Read Full Post