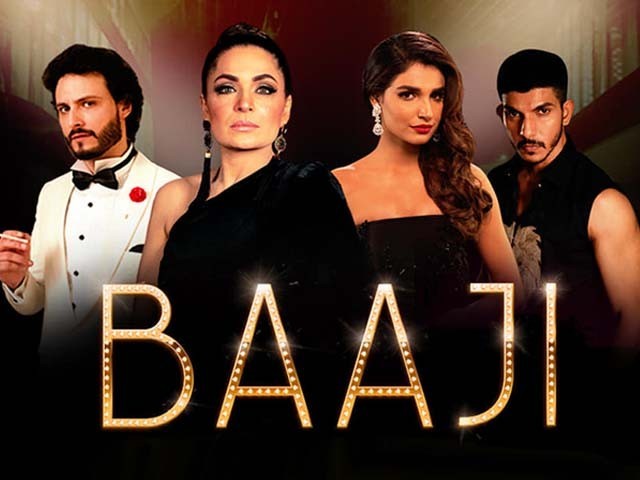 The Pakistan cricket team had a terrible day against India in the World Cup. That was disappointing. Yesterday, I interviewed a candidate for a position and despite a great profile on paper, the interview was quite mediocre. That was also very disappointing. But both these disappointments combined, added with other top 20 disappointments I have had in the last 30 days, are still less than a quarter of the disappointment that Baaji was. Let's face it, the trailer for Baaji did not turn the screen ablaze; however, there was still hope. Saqib Malik once directed Khamaj, arguably the best music video ...
Read Full Post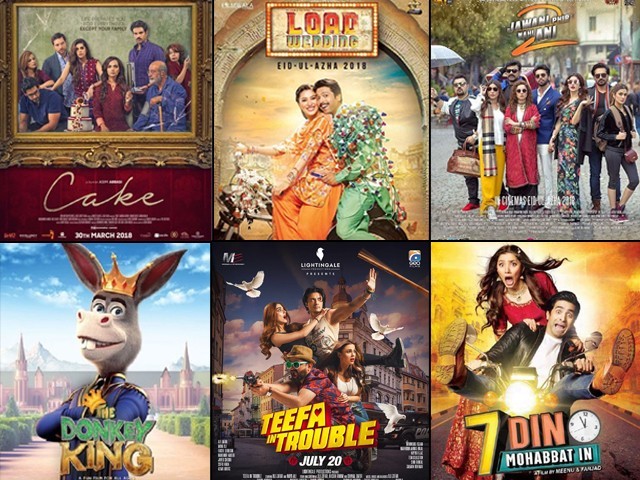 The year is almost over, and there is no doubt the 'revival' of Pakistani cinema continued in 2018. It would even be fair to say the so-called revival phase is over and the industry has stabilised to a degree. It should only go up from here, as our filmmakers have now understood the basic needs of the modern cinema going audience. While production values, music and the film treatments have significantly improved, the stories remain the weak link. However, this is a problem with most large-scale films, even across the border. Yes, there are still some black sheep insisting ...
Read Full Post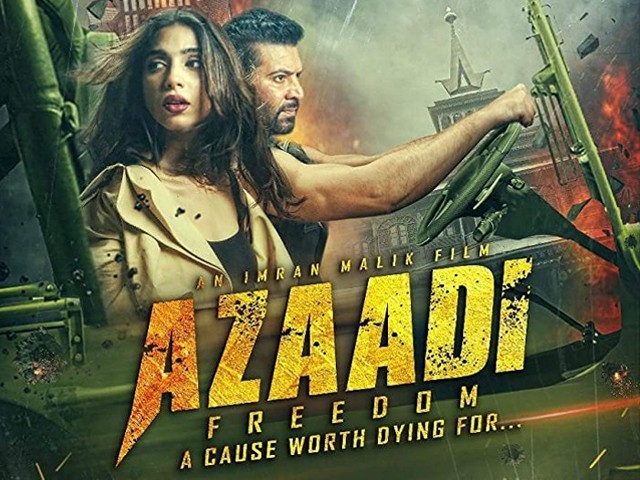 All around the world, particularly in India and Pakistan, people mostly watch films for entertainment. Films that are smartly written and well directed are always liked by audiences. On the other hand, filmmakers who try to stuff messages in any film without the entertainment quotient usually end up falling flat on their faces. In both Pakistan and India, Eid is always a great occasion to release a film that is backed with some good content and has any known celebrity in it. This Eid has been a busy affair for Pakistan, with multiple domestic releases dominating the conversation. One of ...
Read Full Post
Trailers or previews are unarguably the most significant gizmo to lure and persuade filmgoers to anxiously wait for the upcoming movie. Thus, filmmakers put extra effort in releasing flawlessly edited and timely trailers for their films, in order to build the buzz and attract audiences to the theatres upon the film's release. They concentrate on adding weighty scenes, salient dialogues and amalgamating different vistas in their trailers to heighten the buzz. The blockbuster trailer of the highly anticipated Bollywood film Veere Di Wedding is a textbook example of this. With lots of juicy and garish material, yet still not ...
Read Full Post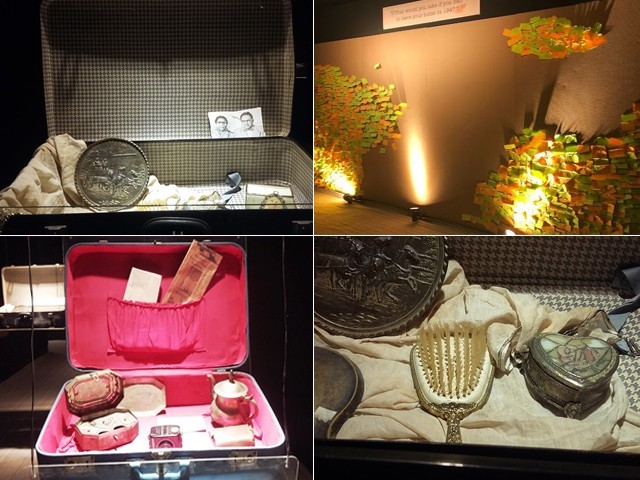 The idea that it only takes one person to make a difference could not have been more apt for Sharmeen Obaid-Chinoy's (SOC) ground breaking project, "Home 1947".  Having visited the exhibit earlier this week, I walked out in a state of complete awe – her effort is an experience definitely worth visiting at least once! After premiering at the Manchester International Festival 2017, it is now on display at Dolmen Mall, Clifton till January 15, 2018. It is a collection of stories from the people who "left their homes and crossed borders during the 1947 Partition of the Indian ...
Read Full Post
India's reluctance to any third party mediation in Kashmir is, at best, a juvenile attempt at distortion of history and denial of context. Deliberately ignoring historicity and context, the vast sections of Indian media are narrating fairy tales on Kashmir while cashing on falsehood, provocation, propaganda and vitriol with an aim to insult the intelligence of a common man in India and hoodwink international audiences. India took the Kashmir case to the United Nations (UN). Nothing can be more ironic than the fact that it is India which is averse to the UN intervention on Kashmir issue. New Delhi's denialism and its ...
Read Full Post
Enough has been said and written about Imran Khan and Tahirul Qadri in the recent days, and for obvious reasons. These contentious, yet, influential leaders have occupied the living room space of every Pakistani household via television. Therefore, one is forced to discuss them, whether they like it or not. Surprisingly, out of all the folks of the body politic; socialists or progressives are caught in this discussion. Unlike supporters of the mainstream political parties, socialists operate and deliberate in a sophisticated and academic manner; that is they analyse a movement through their ideological lens and then frame it within ...
Read Full Post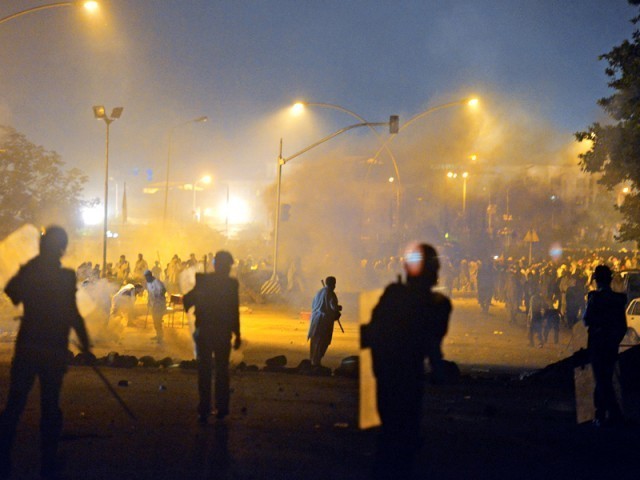 Loving Pakistan is a hard task. My grandmother would often blame our chronically chaotic predicament on the evil eye, and after the recent barbarity I find myself finding it easier and less emotionally exhausting to buy into her sentiments of our nation being cursed. It takes a lot for a state to unfold chaotically by opening fire and injuring more than 300 protestors. One can only wonder why the forces that govern the workings of our universe seem to always give us their worst backhand. They say history is the best teacher, but Pakistan is a hopeless pupil with no saviour to ...
Read Full Post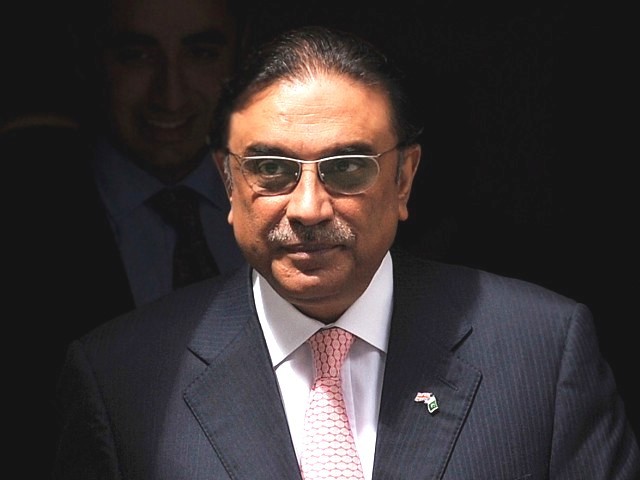 There is no doubt that, on the face of it, the Zardari administration has handled the political crisis of Imran Khan's and Tahirul Qadri's previous marches much better than the Nawaz administration has so far. However, the constant comparisons that political pundits have made between the two situations are not only unfair but also erroneous. The reason that the Pakistan People's Party (PPP) government was able to handle the situation 'calmly' was not because Zardari is some sort of a political mastermind. Contrary to what we would like to believe, the PPP's response was not part of some strong commitment to a ...
Read Full Post