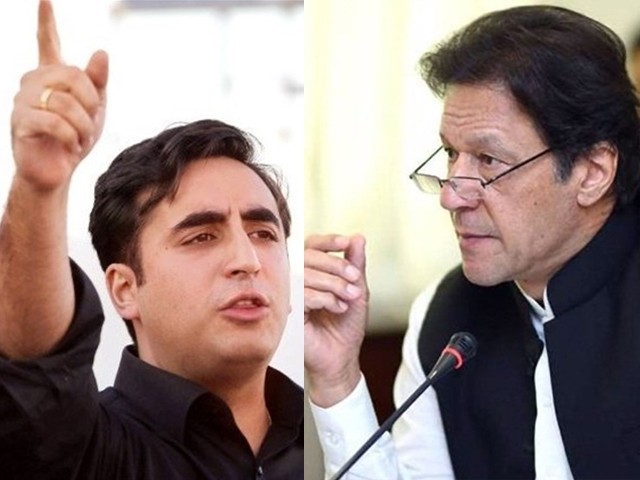 They say an artist uses lies to tell the truth. Pakistani politicians, or may be politicians in general, use the truth to tell a lie. Prime Minister of Pakistan Imran Khan recently tweeted, questioning politicians on why they find being on the Exit Control List (ECL) so upsetting. He was responding to the critique over placing Pakistan Peoples Party (PPP) politicians' names on the ECL. Why are some of our lawmakers so scared of the ECL? Why are they so keen to go abroad? There is so much work to be done by politicians in & for Pak – the land ...
Read Full Post
Despite the fact that neither reading nor writing are genres of interest that our nation generally associates with, we are all familiar with a story authored by the legendary 13th century Persian poet, Sheikh Saadi. The hikayat (as Saadi would put it himself) goes by the name of "A Stupid Friend" and narrates the story of a man who decides to befriend a monkey and ends up getting his nose chopped off, the story concludes with the moral that "a wise foe is far better than a stupid friend". I don't know why my subconscious manages to recollect this story every time I see our adorable Imran ...
Read Full Post
His heart was racing. His feet were rising and falling to the roar of the crowd. He was like a beast in a jungle; fighting against a worthy opponent for dominance and glory. He knew he was a few minutes away from winning, just one more kick, one more punch and he would win a fight on one of the biggest MMA platforms in Asia. He was even closer to winning the fight.Photo: Facebook Finally, the moment everyone was waiting for, the moment he had worked so hard for, had arrived – the result. He had won – and ...
Read Full Post
The media takes a lot of flak across the world when it gets something wrong. In the fast paced world, with the events and happenings toppling over each other due to speed, mistakes do happen. These mistakes sometimes evoke guffaws and get stacked into the category of bloopers, but at other times, they evoke horror and outrage that is difficult to live down. When the media was restricted to print, it was easy to cover tracks by printing a corrigendum. Sometimes it was self-generated, at others due to protests lodged by the offended party or the mistake being pointed out ...
Read Full Post
Open letters are the new 'in' thing. Everyone, while not busy taking selfies or engaging in internet wars, is writing them. Unlike personal letters that are addressed to and only read by the person intended, these have a universal appeal. Hence, I decided to write a few of my own, a series of them in fact. Here is the first one: To Hamza Ali Abbasi from an Online Jihadi. Hazrat Hamza Ali Abbasi Sahib, My heart sank when I saw the trailer of your upcoming movie, Jawani Phir Nahin Ani. And it sank even further to the bottom of the very pool you were seen ...
Read Full Post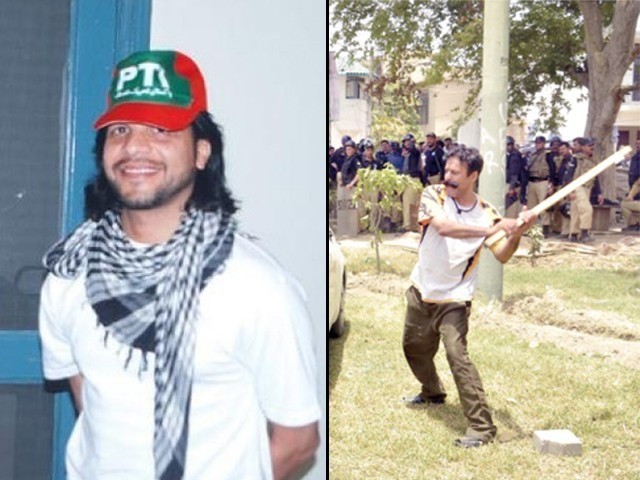 These days, it is easier to find a similarity between the colours black and white as compared to finding similarities between Pakistan Tehreek-e-Insaaf (PTI) and Pakistan Muslim League-Nawaz (PML-N). You will always find them on opposite sides of the table, bashing each other with no holds barred, accusing each other's leadership of being corrupt, disloyal, and crooked. Their followers seem to be following the same course as well. They stoop to petty lows to defame their counterparts. Social media is now being used as a popular weapon where even personal lives of leaders are not spared. Interestingly though, these rival parties do have one thing ...
Read Full Post
This piece is a work of fiction. Any resemblance to real persons, living or dead, is purely coincidental. The frivolity with which Mehr sat in the Nadia Coffee Shop at the Marriot hotel in her revealing red sari earned a scorn or two from the passing ladies. Little did the ladies know that their husband's enjoyed scantily clad Mehr's sight as much as they despised it. She clutched her bag, a fake DKNY, peeked inside the pockets and then ordered a glass of lime water. Her calm countenance faded as her phone kept ringing. Her eyes scanned the men at the shop, separating the suitable ones from the ...
Read Full Post
Not satisfied with having had a poor World Cup campaign and an average limited overs cricket record during their reigns, it seems that both coach Waqar Younis and retired ODI captain Misbahul Haq have decided to leave us with a parting gift. This parting gift exemplifies their horribly defensive mindset which has been a major factor in the Pakistan ODI team's mediocrity. Various reports state that it was the duo that influenced the PCB into naming Azhar Ali as the new ODI captain. It almost seems like a joke where Pakistan cricket is the punch line. PCB phones Azhar Ali, "Congratulations, you're the new ...
Read Full Post
The ever famous model-turned-singer, Ayyan Ali, released her debut single 'You and I' featuring Charm a few days ago. Since then, the 21-year-old supermodel has had to face severe criticism with regard to the music video and her singing abilities (or lack thereof). In my humble opinion, whatever the quality of the song may be, I applaud the young model for doing something she believed in – despite knowing the kind of backlash received by her counterparts earlier. I came across the music video the day it was released, and honestly speaking, I didn't think it was all that bad. It was, in my opinion, very ...
Read Full Post