Kamila Shamsie is amongst Pakistan's most celebrated authors as well as the most accomplished ones. Almost every novel in her impressive bibliography is a treat to read. The contents of her books linger on with the reader even after the book is finished.   Kamila Shamsie's writing style is such that one could identify it without even reading the name of the author. Here are eight examples of how you can tell you are reading a Kamila Shamsie novel: 1) Distressed characters Everyone around you is a philosopher in distress. People have matured so much that they've totally done away with the small-talk. No one asks you ...
Read Full Post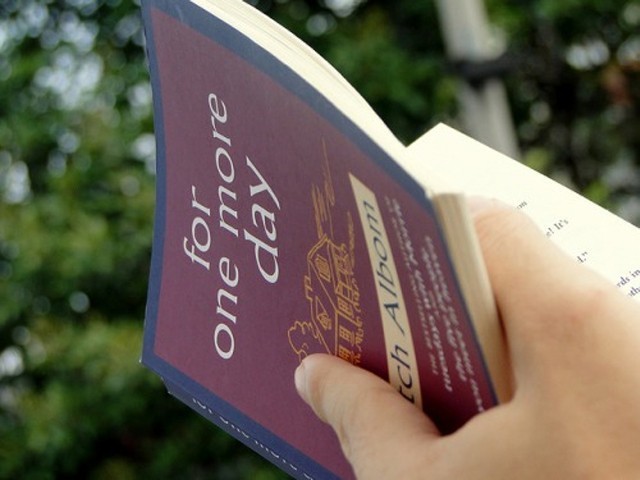 During one of my jaunts to a local bookstore, I spotted bestselling author, Mitch Albom's philosophical novel "For One More Day" and wondered how I had missed it before. Having read two of his previous novels "Tuesdays with Morrie" and "The Five People You Meet in Heaven", I had become a fan of his mortality themed writing. This novel is written in a similar fashion as "The Five People You Meet in Heaven" except that the main focus of the book is on the protagonist's mother. It is a griping tale of family secrets and hidden truths that are carefully veiled beneath a prudently ...
Read Full Post
Being an avid fan of the Game of Thrones books and series, the latest headlines that have been circulating online via international publications had me in a spin. The headlines and the article content articulated how fans globally have been worried over George R R Martin's health and age, and how that might result in him not being able to complete the series. Moreover, when is the sixth book, The Winds of Winter, going to be released? In an interview for the Swiss Daily, Tages-Anzeiger, Martin was asked to answer on the above speculations, and well, the answer was rather precise. It was the middle finger. As a ...
Read Full Post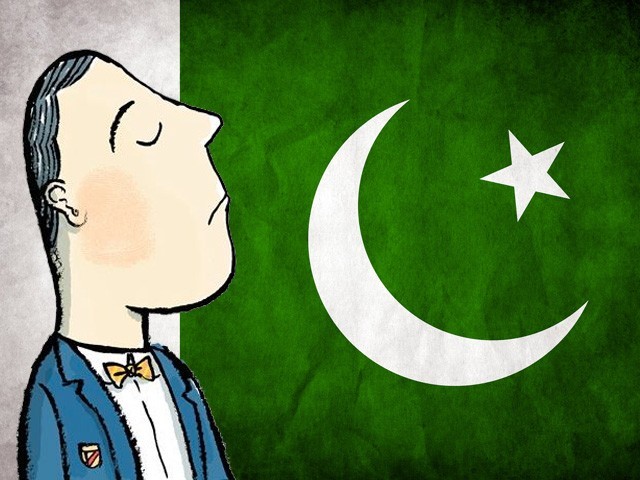 Jonathan Lethem is a renowned author and a fellow alumnus of Bennington College. In 2005, he advised the graduating class to 'abandon Rome, if you think you can'. These words may just be the remedy to most of our problems. I'm a complainer – everything from poor driving etiquette to bad grammar irks me rather consistently. Over the past few months, I have muddled through offices in Islamabad looking for work. On a warm November morning, I put on a nice outfit and drove 40 minutes into town for an interview only to find a clueless receptionist on arrival, who informed me that ...
Read Full Post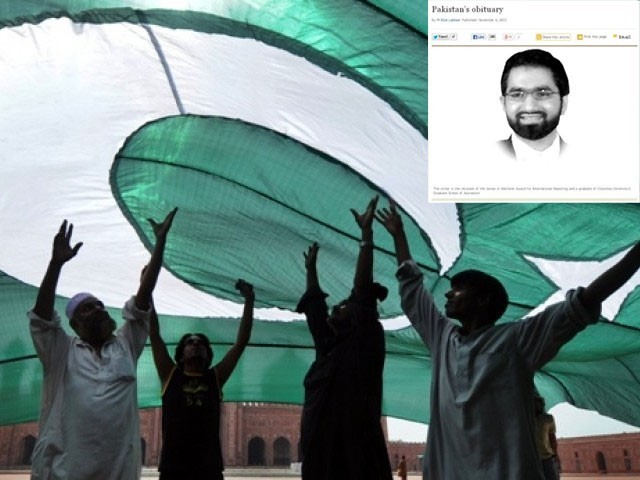 This is a rebuttal to Bilal Lakhani's article titled "Pakistan's Obituary", published in The Express Tribune on November 6, 2003. The esteemed author has rendered the verdict that Pakistan had been afflicted with a fatal cancer and has now lost the battle for survival. Mr Lakhani has masterfully used analogies from the medical field to substantiate the salient premise of his article – which, in a nutshell, is that Pakistan's lifeline has expired. Although quite eloquent with his expression, Mr Lakhani has failed to address the issue from a logical perspective. Instead, Mr Lakhani's article is ripe with speculations and jugglery of adjectives. The article is ...
Read Full Post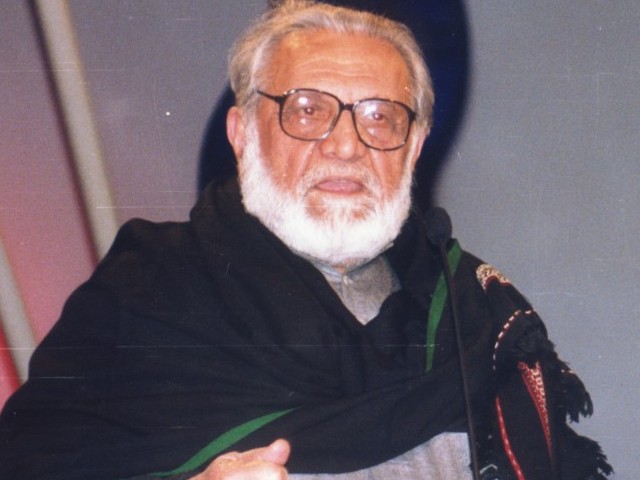 On September 7, 2004, while sitting in my office and doing my routine work, I received a call from a close friend. Without the usual 'Salam dua' he exclaimed, "Ashfaq sahib is no more; just got the news." It was a short sentence, but it had many aspects attached to it. The feeling of a great loss, sweet memories of so many stories, dramas and plays, of colourful travelogues, funny incidents, thought-provoking quotes of Sufis and other baabay (mystics); nostalgic recollections of a life well spent, and fully lived. So much came to mind and passed like a breeze, leaving me numb and motionless ...
Read Full Post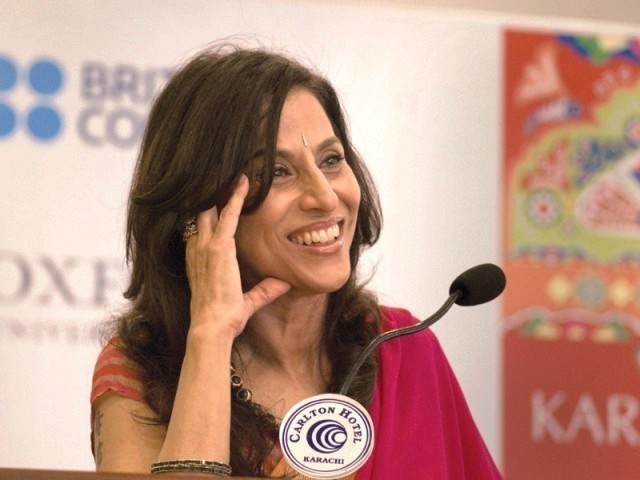 Foreign correspondents like conjuring the "books, not bombs" angle to justify the expense of flying down to Karachi to hear a bunch of people talk about politics and their books (in that order). But at this year's Karachi Literature Festival there were bombs everywhere. Pervez Hoodbhoy led a discussion on bombs of the nuclear kind, Ayesha Siddiqa lobbed a few verbal bombs in Anatol Lieven's direction for not nursing sufficient hatred for the Pakistan Army while Mohammed Hanif even dropped the deadliest bomb of all: the F-bomb. I began my annual pilgrimage to the Karachi Literature Festival by making a mental ...
Read Full Post
"It's a dead city." "In fact, it's not even a city." If Karachiites who go to Islamabad (moving or otherwise) don't utter these clichéd dialogues about the place, then they probably are not sane or aren't Karachiites to the heart. The above is exactly what I said when I moved to Islamabad five years ago with my family. "It's a blue-blooded lifeless place." "It's not worth living in. Why did abba have to get a job here?" would be the discussion my sister and I would have time and again. Our dislike for Islamabad was so extreme we wanted to take the first available ...
Read Full Post
I love talking about politics. It's the easiest way to feel productive. So, in view of the political happenings in the past couple of weeks — the OBL raid, Kate and William hitch, conspiracy fairytales, etc — I have decided to dump poetry. I will, for once, give you what you really, really want from a real commentator, an analyst who understands the world, who can, in a matter of 600 words, decode and crack the world open with his razor sharp insight. I will give you a stump of knowledge so hard, so firm that you could use it to whack ...
Read Full Post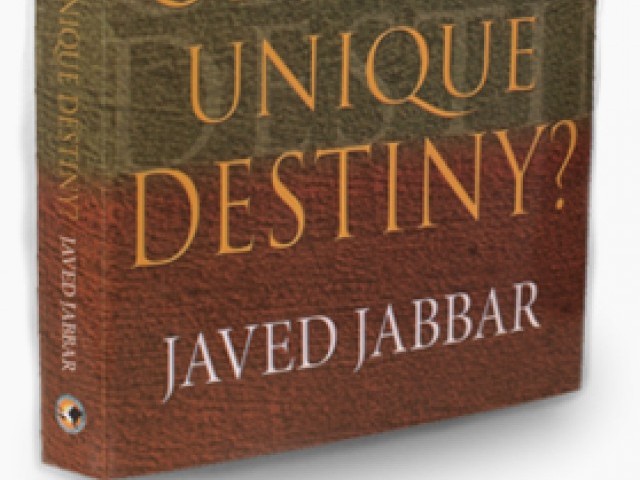 Fanning optimism may not have been right for Javed Jabbar at a time when people, by and large, are coming out of the state of denial, the comforting persecution complex is losing its hold on the paranoid national psyche, the intelligentsia has slackened its search for scapegoats; the fatigue of complacence has started to hurt; and a kind of rudimentary self examination is in process. His new book, "Pakistan – Unique Origins; Unique Destiny?", which counts 57 blessings that will lighten any heart heavy with doubts and misgivings and lull some back to the stupor they were just waking from, ...
Read Full Post