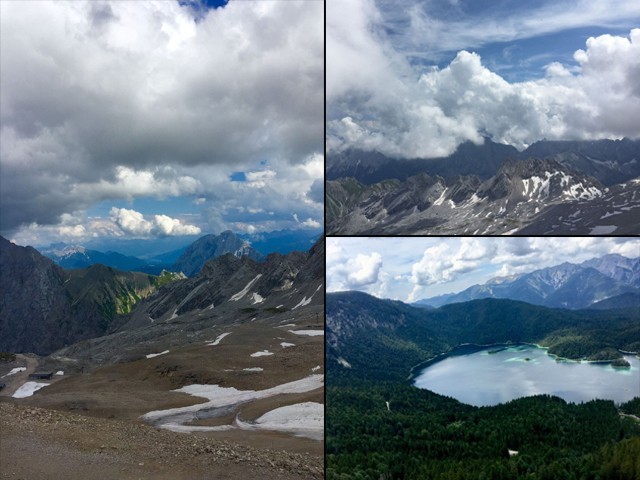 My love for mountains grew last year when I got an opportunity to climb Baaushal Peak (5,720 metres) in Pakistan and became part of the first female expedition of the country. Mountain climbing still hasn't garnered much attention in our part of the world, even though the natural beauty Pakistan has to offer is breathtaking and incomparable. I can say this with confidence because I recently climbed the highest peak in Germany known as the Zugspitze Peak (2,962 metres). There are more technical routes to the Zugspitze Peak but I decided that going through the Reintal Valley was my best ...
Read Full Post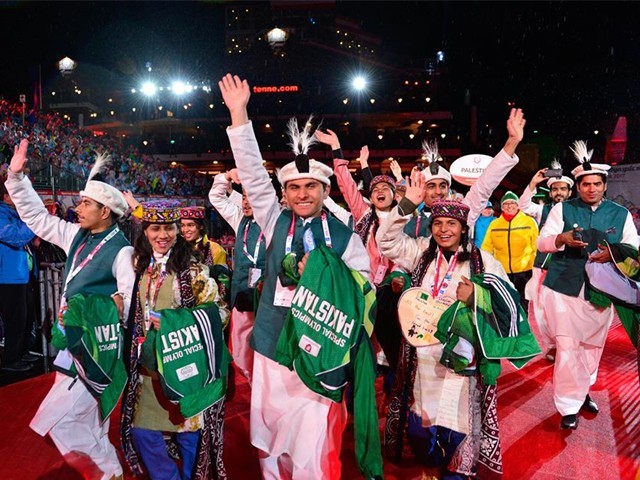 Recently, Pakistani athletes bagged an impressive total of 16 medals (three gold, seven silver and six bronze medals) at the Special Olympics World Winter Games in Austria. These games provide a great platform for athletes with disabilities to showcase their talents on a global stage. The games were initiated in 1977 and have been held every four years since then. The recently concluded event in Austria was the 11th edition. However, this was only the second time that Pakistani athletes participated in this competition. The Pakistani contingent comprised of 12 athletes: Huzaifa Qazi, Muhammad Hamza Aslam, Hameezuddin, Usama Aziz, Muhammad Abdullah, Pervez Ahmad, Sabahat, Fatima Amir, Farah ...
Read Full Post
We finally caught a glimpse of Karan Johar's ambitious project, Ae Dil Hai Mushkil, starring Ranbir Kapoor, Anushaka Sharma, Aishwarya Rai Bachan and our very own Fawad Khan. What I gathered from the snippet is that the movie is fresh, dark, passionate and has a melodious soundtrack. This is Karan Johar's first directorial venture after Student of the Year (2012). But Ae Dil Hai Mushkil is expected to be comparatively bigger, better and more appealing. Ranbir Kapoor, Anushaka Sharma and our very own Fawad Khan.Photo: Instagram Karan Johar and Fawad KhanPhoto: Instagram I am extremely excited about the following things. 1. Music Karan Johar is famous for the euphonious music ...
Read Full Post
A year before a mosque in Kanpur (pre-partition India) was razed by our British overlords to pave way for a road, and while a Jinnah-less Muslim League was yet to overhaul its objectives – which until then asserted that 'the party shall work towards manifesting a sense of loyalty to Britain' – to work towards creation of a Muslim majority state (Pakistan was still a very distant idea), Austria passed a remarkably inclusive law, setting an example for the rest of the European countries. In 1912, Habsburg Emperor Franz Joseph passed an act guaranteeing its small minority of Muslims royal patronage by making Islam ...
Read Full Post
I want to do more with my life Than just be a Pakistani girl, a wife, a mother, I want to take two years off, And backpack through Europe! I want to watch the sun set over Paris from the Eiffel Tower, I want to walk on the streets of Venice, I want to get lost on the tube in London, I want to swim in the waters of Greece, I want to be mesmerised by the northern lights in Iceland, I want to go cycling in Holland, I want to walk through the Black forest during autumn in Germany, I want to follow the Sound of Music in Austria, I want to ...
Read Full Post
It has been four years since I moved to Austria to pursue a PhD degree. At the time of leaving Pakistan, I was overjoyed, filled with excitement and enthusiasm. The picture of Europe, though largely exaggerated, depicted by my friends who were already studying there, was so appealing that I could hardly wait to get there. The excitement was so overwhelming that I did not even bother to see the tears in my mother's eyes when she came to see me off at Jinnah Airport. I rushed to the check-in counter, fearing that I may miss the flight and ...
Read Full Post