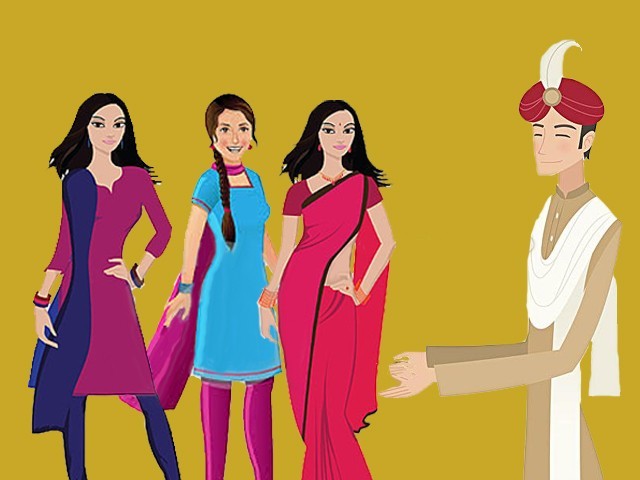 I am turning 26 next month. I see how aunties look at me at weddings and mehndis. Even for a guy, I seem on the tail end of the perfect shaadi age bracket. No longer am I the choicest meat at the supermarket; I fall somewhere between that and expired meat, which is then sold at cheaper prices. It seems ironic being compared to a piece of meat, the look in these aunties' eyes gives me a window into feeling how girls feel going to Aashiana or Liberty market to buy the latest lawn print. Mehndis are no different than shopping malls for ...
Read Full Post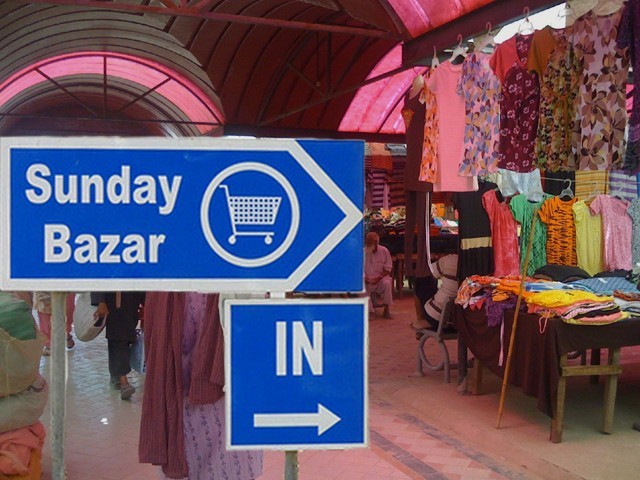 For those of you who are not from Karachi, Pakistan, and who do not know what Sunday Bazaar is, it is a huge open thrift market in the posh locality of Defence Phase 8. You will find anything and everything – bolts of luxurious fabrics, original oil paintings, fruits and vegetables, wicker baskets, leather jackets, second-hand books of all genres, used shoes and bags, disposed-off toys and electronics among many other things my brain refuses to do an inventory for. Essentially, it is a wholesale-cum-flea market which takes place on, you guessed it, Sundays only. And for those of ...
Read Full Post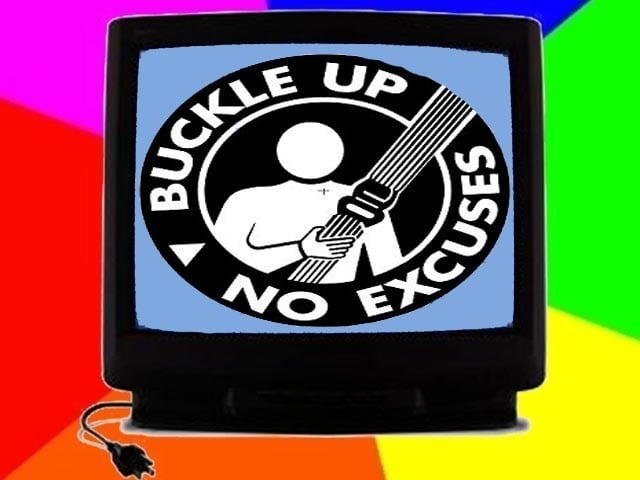 Pakistan's television industry has seen from amazing times – when classics such as Dhoop Kinarey charmed viewers all around the country as well as across the border – to the not-so-amazing times, when aunties gathered around television screens for nothing better than 'saas-bahu' soaps. Fortunately, the growth in television productions has recently been phenomenal, with dozens of serials airing on the ever growing number of television channels in the country. As the entertainment industry expands, its impact on society surpasses the mere purpose of entertaining. It begins to highlight social issues and influences thinking and behaviour among the population. A ton of storytelling on Pakistani ...
Read Full Post
A few months ago, I was at an Eid brunch and everyone seemed to be having a jolly good time, exchanging pleasantries and smiles while sitting pretty in their colourful Eid joras. However, things were not as lovely as they seemed. As soon as one lady left amidst loving goodbyes and kisses, the other ladies present started speaking ill of her. "Khud toh dawat nahi karti kabhi, aur sab ki dawaton mein ajati hai!" (She never hosts parties herself but shows up at everyone else's!) This left me shocked and mighty uncomfortable as this was said by none other than the host herself. The ...
Read Full Post
"Baba, I need to go to Mehek's* mehndi tonight." "Mehek's sister?" "No, Mehek's. As in, Mehek in my class." My father lowers his newspaper, eyebrows raised. "Mehek in your class is getting married?" Yes, Mehek in my class is getting married. And I am cordially invited. Who gets married at 18? Apparently, a sizable chunk. I can easily produce a list of girls who have gotten married, will get married this year, or will be getting married in the next year or two. The list of girls whose possibility of getting engaged in the next year or two is exponentially higher. And this phenomenon is not ...
Read Full Post
If you've been married for a few months, you probably have been asked the same question repeatedly – 'the baby question.' Now, I'm not in any way opposed to people who pop little-poo-filled-bundles-of-joy nine months after their marriage. But please, I urge them to spare us. When you ask me 15 days after my wedding if I'm pregnant or not, you are not only being a tad bit intrusive, you are also being highly insensitive. Asking newly weds every month whether they have been visited by a certain 'special aunty' is not only a huge pain in the behind, it is also ...
Read Full Post
Don't get the wrong idea. Aunty Pussy is just the title character in Tender Hooks, a book I just read – and what a crazy read it has been. This little paperback is a piece of work that's sure to be misunderstood on many levels. I'm not what you call a hardcore reader (I manage to consume one or two titles a month) but this is surely the finest example of "don't judge a book by its cover" on my bookshelf. At first glance, one co-worker described it as a Pakistani erotica. Another thought it to be an attempt to "undermine Pakistani ...
Read Full Post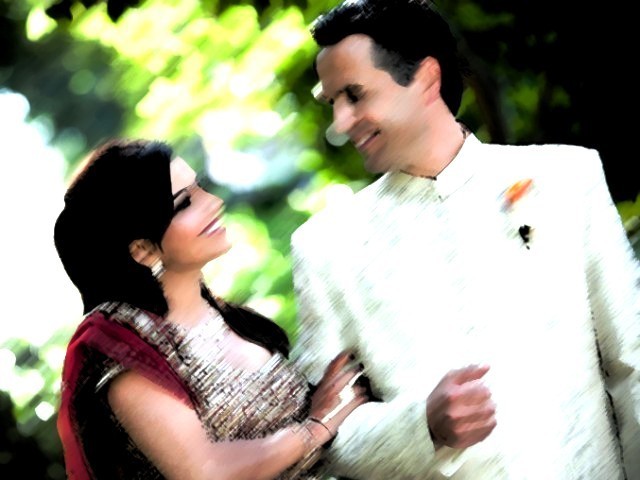 I am strongly resisting the temptation to make sweeping statements, but as a general rule I find nowhere else in the world is individuality and free thinking penalised as it is in the land of the pure. From school when the teacher frowned at your blatant use of 'imagination', to the fear inducing lessons with maulvi sahib, to adulthood when society already has your course of life charted out and heaven's forbid if you should dare to deviate. Yes, I cannot think of a society that has a more perverted notion of life; fervently abiding to religious practise whilst ignoring the ...
Read Full Post
Finding a proper match these days has become an onerous task. People mostly rely on 'marriage wali' aunties who keep on advertising in different newspapers. Most of the marriage bureaus operating in Pakistan are fake. They post ads in newspapers, ask families to fill out registration forms, take a large amount of money and never send a single family. They don't even bother to pick up your phone when you call them after you have paid their fee. Quit playing games Some of my friends have had bad experiences with S Assoc. and Mrs K in Islamabad. S Assoc. ask families to ...
Read Full Post