Google unveiled its new 5.0 also known as Lollipop at its I/O in July, this year. The reception was amazing and like many others I could not wait to give it a hands-on trial. Finally on November 2, Google released the source code for Lollipop and so began the race between Original Equipment Manufacturers (OEMs) to roll-out updates. As most OEMs would take three months to rollout the update, Nexus and Google Play edition devices have the edge of being first in line and receiving the update within days. I have been using Lollipop for a few days now and it's amazing. Google has ...
Read Full Post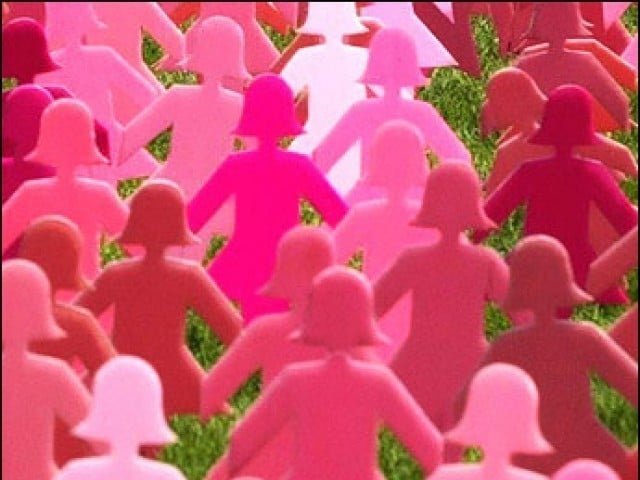 It was the summer of 1999, when a bunch of us, final year medical students, were attending to patients in the crowded outpatient department at the Mayo Hospital in Lahore. Our professor had called us to come see a patient in one of the consultation rooms. The patient was a young woman, no more than 35 years of age. She had come to the hospital with a large breast mass. She said that she had first felt the mass more than a year ago. After ignoring it for months, she had finally mustered the courage to talk to her husband about it. ...
Read Full Post
 "I hate these blurred lines. I know you want it. I know you want it." The song that took social media by storm is undoubtedly catchy. As I hummed it, I was oblivious to the fact that the lyrics would create such a social media uproar and spark controversy all over the world, making it one of the most frequently played songs of the decade and promoting Robin Thicke to surpass all boundaries of fame or notoriety. For a long time, I wasn't aware of what all the fuss was about. To me, Blurred Lines was just another song. The song introduced ...
Read Full Post
As I sit here writing this, I am exuberated with joy that Ramazan is almost here. We, Pakistanis, are always fashionably late; that should explain why we start fasting a day after most other countries do. Anyhow! Personally speaking, Ramazan is my favourite time of the year. A month I exclusively dedicate to my relationship with God, focusing on spiritual growth and reflections. It would be great if every Muslim tried to make a conscious effort in changing some part of their personality that needs to be improved during Ramazan. But unfortunately, it is sad to note how each year this month ...
Read Full Post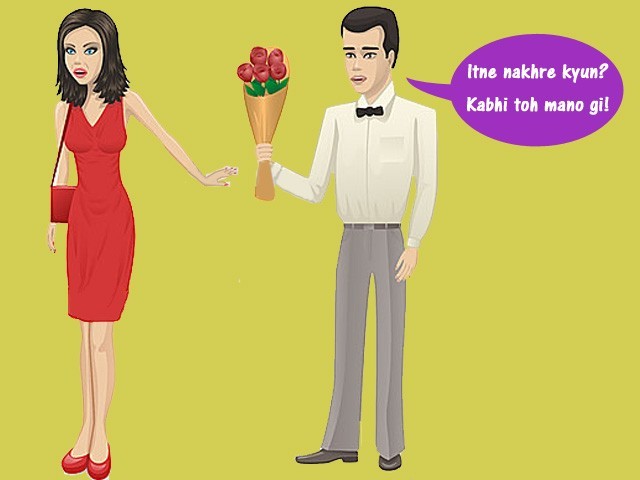 Sheryl Sandberg makes an impressive argument against the use of the word 'bossy', which is often used pejoratively to describe assertive women with 'executive leadership skills'. In Indo-Pak vernacular, there's another word far worthier of being thrown before the social media's firing squad. The word 'nakhra' is more formally used for 'coquetry', but in common usage it refers to a stubborn refusal to submit. In each sense, it is used almost exclusively for women, who are referred to as nakhraybaaz. There are many scenarios I can describe where this word is used as a cudgel against women, but I'll make use of a ...
Read Full Post
Hindus and Muslims may have similar wedding celebrations, but there is no registration system for Hindu marriages in Pakistan. The Indian parliament passed the Hindu Marriage Act in 1955 which made it mandatory for Hindu marriages to be registered in India. In Pakistan, the Hindu community has been demanding the same rights for decades, but to no avail. Members of the Hindu community gave a two-month deadline to the government and threatened to hold a sit-in in front of the Parliament House in June if these demands were not met. They urged the media and concerned citizens to participate in a petition campaign as a ...
Read Full Post
The Horticulture Authority tried to rid the city of all its shady trees and replace them with date palms. Lahoris watched quietly. In the end, it fell to the palms themselves to protest the initiative. The palms planted along the Circular Road, it has been reported, are wilting and dying. Actually the genius who thought of depriving the city of its own trees and adorning it with desert trees should also have imported a little desert. Trees, after all, grow from soil and are best nurtured in the climates associated with their native lands. Lahore is Lahore: Not Dubai or Japan In the ...
Read Full Post
If you are dragged feet first to a dinner your intuition is warning you against, what are the chances of it actually turning out to be a fun evening? Zilch. Especially if you're coaxed to go not because of your scintillating company, but just to make up the numbers. One lone Pakistani woman at a restaurant table in a Pakistani joint should be chaperoned by another female desi, especially with the other diners being men. In case you're thinking that these men must be in the league of Brad Pitt/Johnny Depp or even Ali Zafar, please disabuse yourself of that delicious notion. ...
Read Full Post