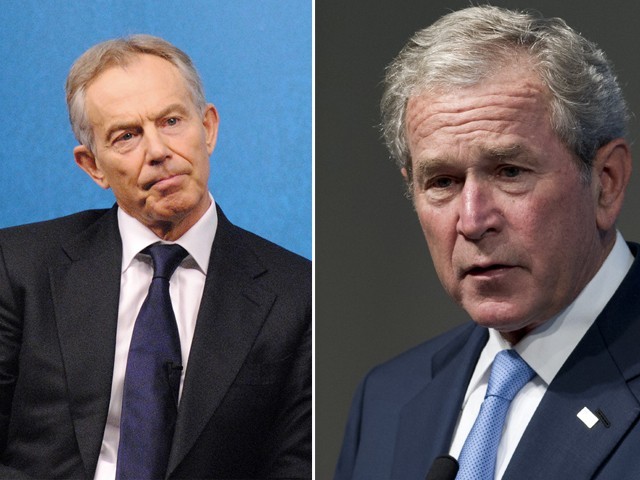 The bloody Islamic State of Iraq and Syria (ISIS) onslaught has left us bewildered, slammed into a corner with little hope of return to peaceful times. Humanity has been blatantly pushed into an unprecedented, smouldering pit of fire that refuses to die down, butchering innocent masses simply trying to get through their days. While bringing to justice this portentous enemy may be an impossible adventure, clearly an axis of evil has descended upon us. All bets are off. Rules have been summarily dispatched out of the window. To every action, there's an equal and opposite reaction – doesn't take a ...
Read Full Post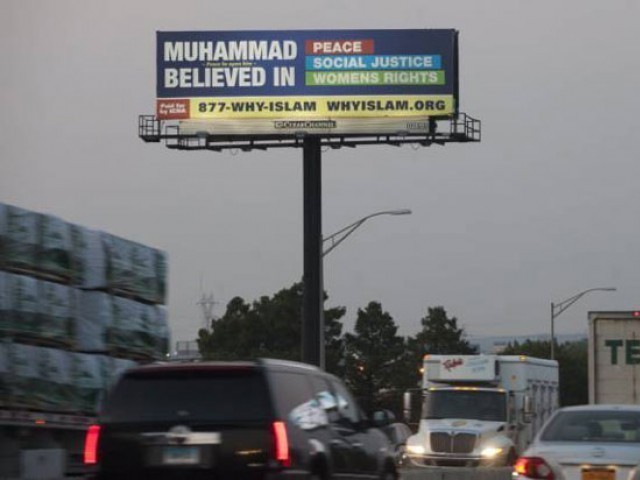 The Islamic Circle of North America (ICNA), as reported by The Express Tribune on September 1, 2015, initiated a nationwide campaign to 'create awareness about the religion (Islam)' by displaying billboards that, as ICNA spokesman Nadeem Baig stated, hopes to,"raise awareness about the faith and to dispel myths about the Muslim Americans". The billboards contain messages such as how Prophet Muhammad (PBUH) supports 'peace, social justice and women's rights'. Photo: Islamic Circle of North America Facebook page Yahoo News also covered ICNA's crusade and the comments section got flooded by anti-Muslim vitriol. Such comments demonstrate that Islam has a poor image in ...
Read Full Post
Niloy Neel is the "fourth blogger" to be killed in Bangladesh in less than six months. It is now officially convenient to get by with assigning serial numbers to dead atheists, rather than making the effort of memorising their names. In 2013, radical religious groups drew up a list of 84 atheist bloggers, and submitted it to Bangladesh's interior ministry demanding them to be unconditionally punished. The list was widely circulated, and so far, four of them have been murdered by extremist outfits. Those who live, do so in constant fear. The police laid bare its antipathy for them when Inspector General Shahidul Haque victim-blamed ...
Read Full Post
Since the tragedy of 9/11, Islamophobia has been persistently on the rise in America. The anti-Muslim rhetoric from the far right and the new atheist community continues to serve as fuel for the growing climate of fear, hate and suspicion of Muslims in America. Just this past Friday, a significant anti-Muslim rally was held outside a mosque in Phoenix, Arizona. It was significant, not in terms of numbers, but for the fact that the anti-Muslim protestors came fully armed, some with weapons of military calibre. As they displayed their arms and chanted profanity against the Islamic faith, innocent men, women and children prayed peacefully inside. Here are the ...
Read Full Post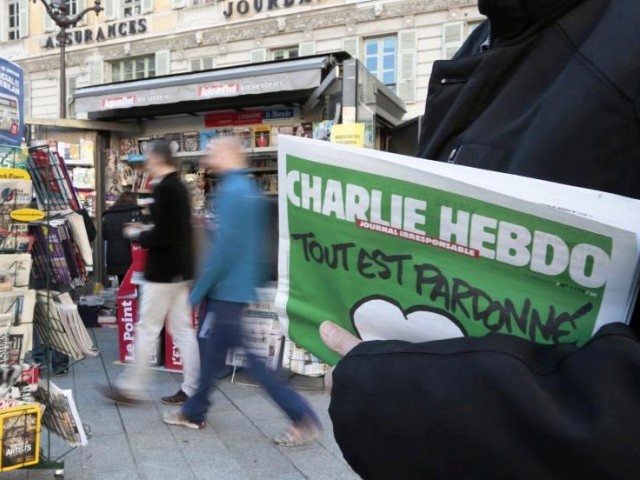 On August 2nd, 2006, the French satirical newspaper Charlie Hebdo's front page depicted a sobbing Prophet Muhammad (PBUH). The caption read, "Mahomet débordé par les intégristes." (Muhammad (PBUH) surrounded by fundamentalists) The thought bubble added, "C'est dur d'être aimé par des cons." (It's tough being loved by morons.) The target? Sociopaths who, rather than committing acts of charity in the name of Islam, choose evil and violence. Charlie Hebdo mocked these extremists, yet never condoned or incited violence – the only legitimate limit on speech. In 2011, radicals firebombed the offices of Charlie Hebdo, yet Hebdo continued to publish, culminating in the infamous massacre of January 7th and ...
Read Full Post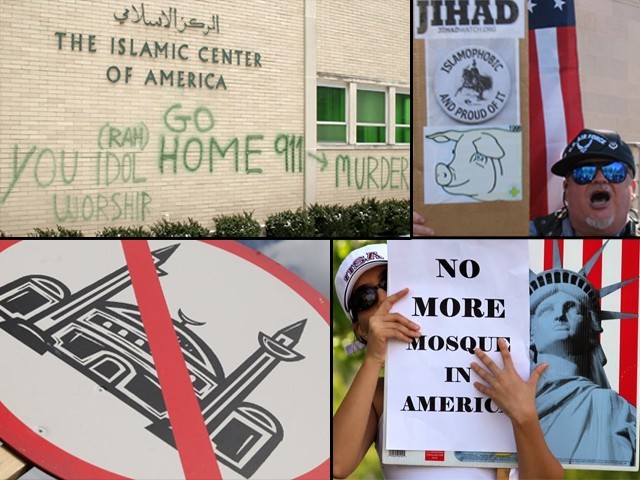 This weekend, fliers threatening Muslims with mass murder were left at a bus station minutes from my home near Boston. The warning on the fliers: Muslims in America be ready to face death if ISIS did not surrender within the following three days, as if Muslim Americans command and control the actions of the terrorist group. This unfortunate incident follows a series of anti-Muslim hate crimes in America in the last few days. Following the brutal Chapel Hill shootings in which three young Muslims were killed execution-style, an Islamic community centre in Houston, Texas, was burned down. A fireman posted on social media, asking his fellow firemen not to put out the ...
Read Full Post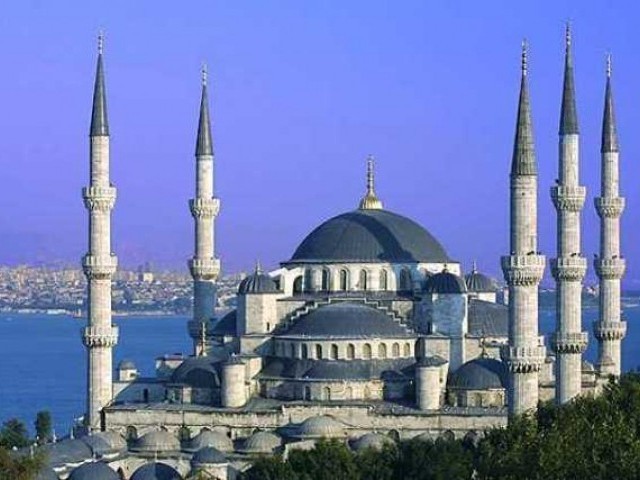 "Whatever is meant for you, […], is bound to come to you. It may have to come all the way from Istanbul to San Francisco, or even by a more roundabout route, but it will come to you." – Sheikh Mozaffar Ozak And that is how I found myself at the Dubai airport, waiting to board my next flight to Istanbul, wondering how on earth I ended up there. Wasn't travel one of those things that other people did, but never me? Wasn't it for carefree people? Surely not for me, for I have too many responsibilities. I am not a mom who leaves ...
Read Full Post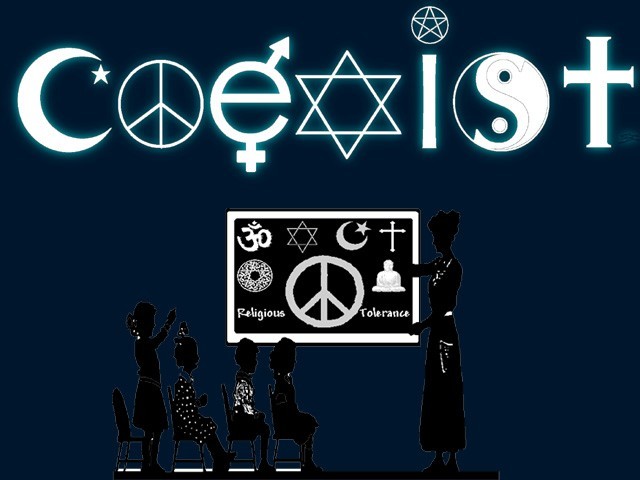 I have a mantra on life which I wish to share with all of you – ignorance restricts and breeds hatred and extremism, while knowledge liberates and breeds compassion and understanding. Fundamentalism stems from ignorance and thus, only breeds negativity. It is a venomous disease that kills positivity and growth. It needs to be identified and cured, on a very personal level. As a Muslim, who had adopted a fundamentalist approach in his earlier days, I have come a long way by internalising a basic yet painful truth – I do not have all the answers, hence different points of view are not ...
Read Full Post