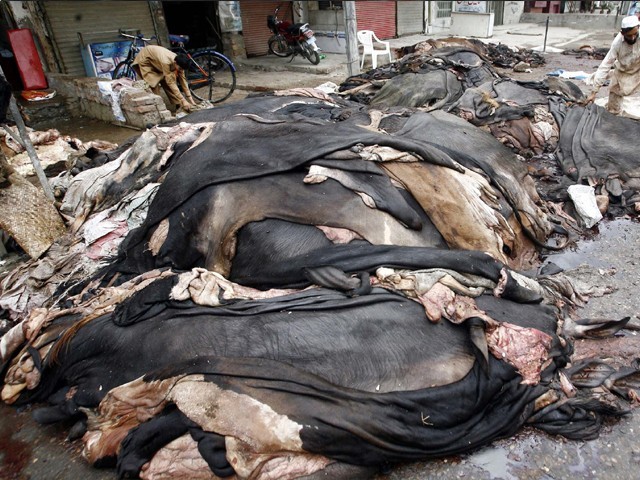 Bakra Eid or Eidul Azha is here. With the new government being sworn in, there is more news coverage of the political situation in the country rather than the festival which always garners great interest in Pakistan. One serious issue, which pops its head every year during Eidul Azha, is of course of the collection and utilisation of animal hides. As early as food stalls pop up all over the city, volunteers from different organisations start visiting houses, requesting the donation of the animal hides to their 'deserving' organisation. As mundane as this sounds, anyone living in Pakistan knows ...
Read Full Post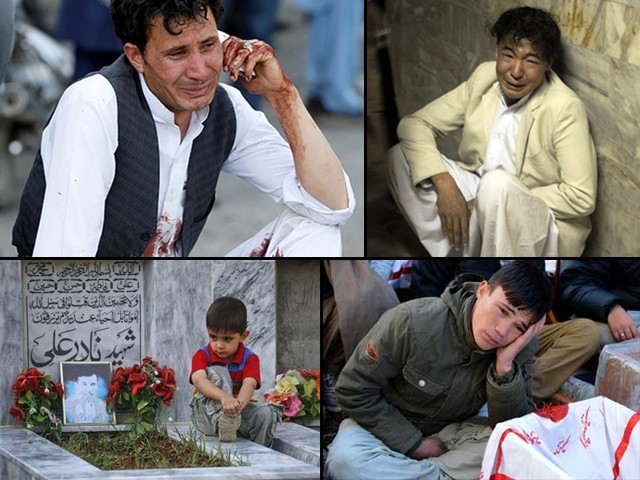 Last week, when I was planning a trip to Quetta for training, Mujeeb Hashmi, a friend from work, asked me to wear shalwar kameez, not only to the airport but also whenever I went out and about in the city. Hashmi, being a veteran filmmaker, has been to almost every habitable area of Pakistan – so I had to pay heed. He also warned me to be wary of certain localities within the city such as Hazara Town and Alamdar Road, given the violence witnessed by the city in the past. He was right. Quetta made a great first impression on me – ...
Read Full Post
Freedom of speech is defined as "the right to express any opinions without censorship or restraint". Seems simple enough but caught between the war between the liberals and conservatives in Pakistan – two words which mean entirely something else here – it is more about making a chutney out of it or a yoyo or rather a squishy ball that can be thrown at anyone's face to win any argument. A certain TV show anchor/religious scholar/ Ghalib movie fan/ two-week PHD prodigy/ game show host/mango seller/actor was taken off air by PEMRA after numerous complaints were made. On his show, he ...
Read Full Post
Shafqat Hussain, the youngest of seven children, came to Karachi from Kashmir in search of work in 2003. Having struggled with a learning disability, Shafqat failed in school. He was 13 years old when he dropped out, barely able to read or write. He sought refuge in a metropolis that had no space to give and was quickly relegated to the city's fringes. He never saw his parents again. When he was 14, still four years under Pakistan's legal age of adulthood, Shafqat was detained illegally by the police and severely beaten. The boy was held in solitary confinement, his ...
Read Full Post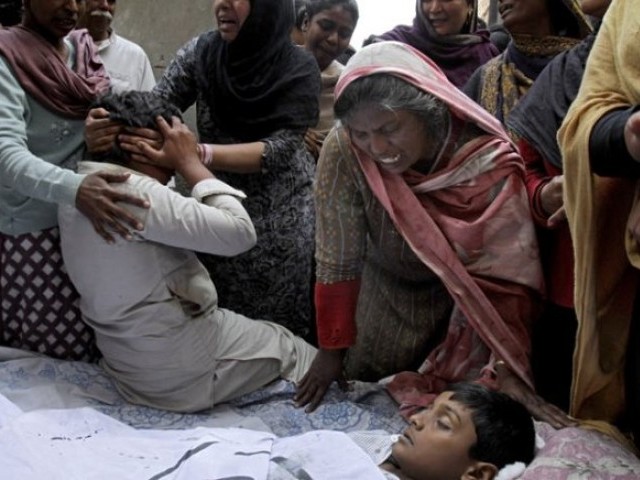 One wonders if the National Action Plan (NAP) was actually implemented beyond the Punjab police's wide arrests of clerics who tried using loudspeakers. After all, Maulana Abdul Aziz and his devotedly-radical wife Umm-e-Hassan still use a state-recognised mosque to propagate a narrative that insists the actions of groups like ISIS or the Afghan Taliban are all justified – commendable even. Add this to the fact that the most high-profile raid to happen in mainstream news recently was not a madrassah sending jihadists to Kashmir or a mosque being operated by the rabidly anti-Shia Ahle Sunnat Wal Jamaat (ASWJ) (which still holds ...
Read Full Post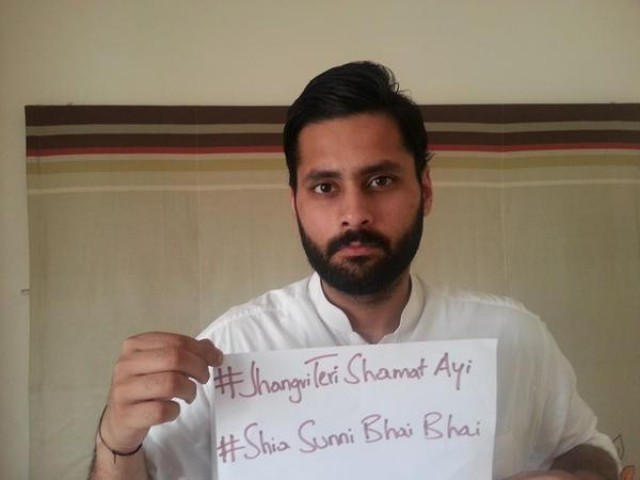 Dear Sir, I am writing this to bring your urgent attention to an illegal public gathering of Ahle Sunnat Wal Jamaat (ASWJ), which was declared as a banned outfit on February 15, 2013, by the Government of Pakistan. The gathering is being held on February 21, 2015, after Maghrib Prayers, at Karachi Company Market, G-9 Sector, Islamabad, which falls within your jurisdiction. In fact it is just seven minutes away from the Islamabad Capital Territory Administration Office. Photo: Jibran Nasir The gathering is being held to mark the death anniversary of the founder of Sipah-e-Sahaba (SSP), Haq Nawaz ...
Read Full Post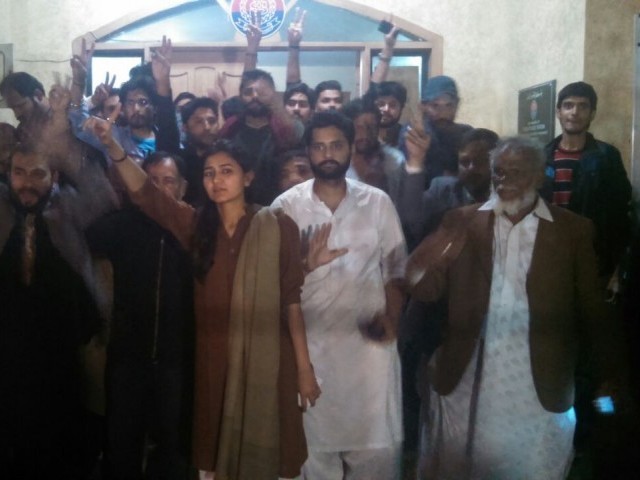 One cold Karachi night On the night of February 1st, Jibran Nasir – Pakistan's leading activist – and a handful of peaceful protesters sat on a road in Karachi near the Sindh chief minister's house for more than 24 hours, demanding the arrest of terrorists responsible for the January 30th, 2015, Shikarpur attack which killed 65 Shias during Friday prayers, and demanding action against banned sectarian organisations. There were only 20 protesters, their average age 25, outnumbered it seemed by riot police with water cannon and batons at the ready. Protest in Karachi against terrorism and secterian violence. Photo: Kafila Karachi is ...
Read Full Post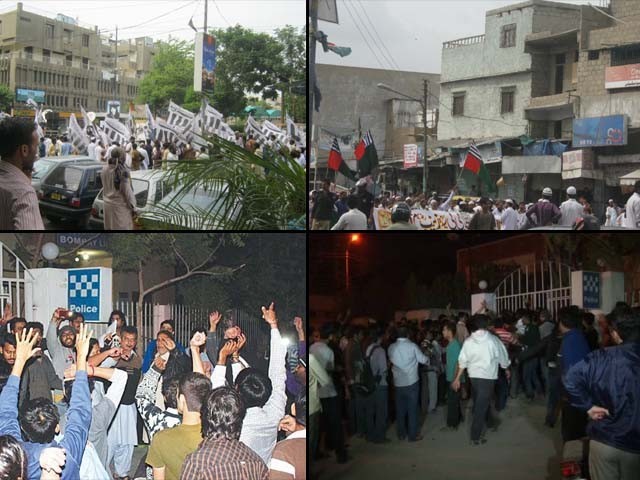 The screeches of the motorcycles were loud enough to announce their blustering arrival; the cadres jumped from their vehicles, blocked the PIDC Bridge and parked their wheelers in the middle of the road. The traffic was halted; bystanders ran away from the spot, local food vendors hurriedly shut their stalls. It was pretty much evident; a sudden panic had conquered the street, which just a minute ago was running normal. Irrespective of the diverse ethnicities present in the area, an unexplainable fear was shared by all. This took place on February 5th, 2015, in the metropolis of Karachi. Interestingly, the group which organised the rally was declared ...
Read Full Post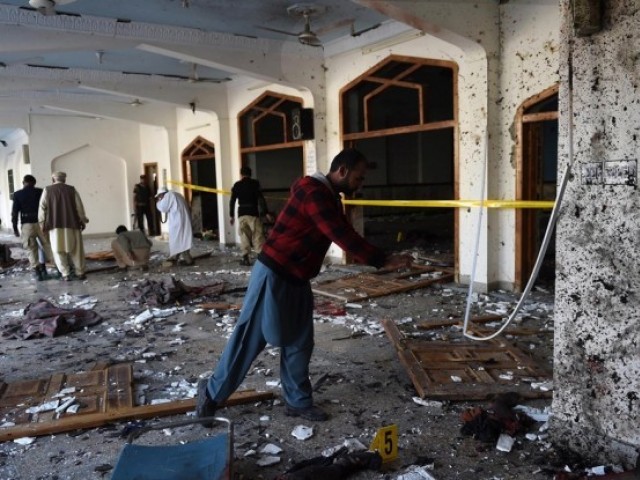 Mass graves are no longer an alien phenomenon for Pakistani Shias. Not counting the numerous target killings that have taken place so far, there have been three major attacks in 2015 till now. On January 9, there was an attack on an imambargah in Rawalpindi, which left seven people dead; on January 30, an imambargah was targeted in Shikarpur, culminating in 61 deaths. And recently, an attack on the imambargah in Peshawar resulted in deaths of 19 Shias. On January 11, Dr Asim was murdered in a target killing in Peshawar. Thirty-nine days later, his son was one of the hostages in the Peshawar imambargah attack, along with ...
Read Full Post
We are most likely to get angry and excited in our opposition to some idea when we ourselves are not quite certain of our own position, and are inwardly tempted to take the other side. Apt words by Thomas Mann. Life is hard for most Pakistani's but for those of us who are different – whether by accident or by choice – survival is certainly an achievement. The transgender community of Multan realised this recently when the ASWJ demanded that their members be punished for spreading vulgarity in society. So now, an entire community is to be 'punished' for the sins, ...
Read Full Post