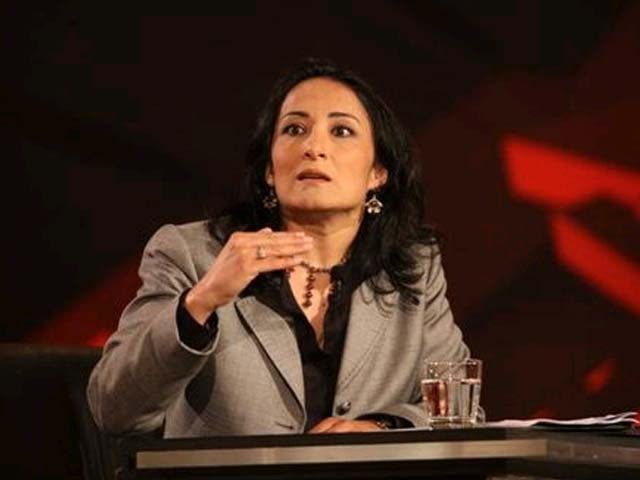 Dear Ms Asra, I am a student who has been living in the United States of America (USA) for the past five years. I did my Masters from here and right now I am in my third year of PhD. As someone deeply interested in politics (my degree is in Political Science) I have read your previous work. I have also seen you on TV and deeply respect your liberal values and understanding regarding what plagues the Muslim world. However, I was surprised when I read your letter justifying your rationale for voting Trump. That letter is being shared by many who have voted for Trump as ...
Read Full Post
Whether in Islamic theocracies or places with visible minority Muslim populations, from China to the United Kingdom, the hijab twists conservatives and liberals in their support or opposition to dress normally associated with fundamental religion. We see bullies "rip off" hijabs; one such incident recently took place in New York City. On the other extreme, groups like the Taliban declare, "wear hijab or be disfigured." And they carry out such threats. Nushin Arbabzadah summed up this contrast in The New York Times: "Women may want to express 'solidarity' with Muslim women by covering up. But Muslim women don't need to cover up. This act ...
Read Full Post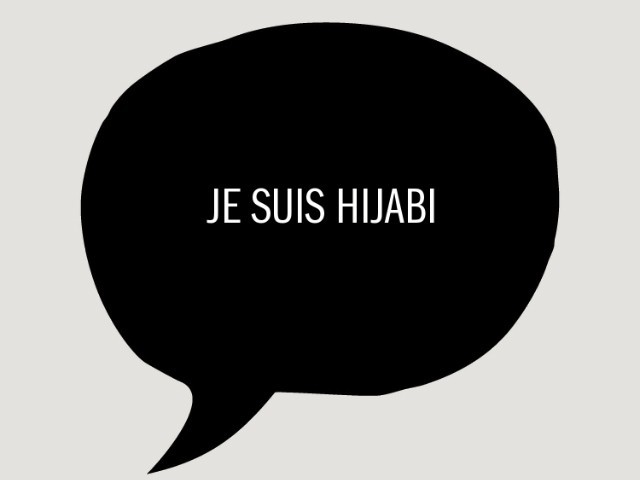 Richard Dawkins recently called upon Muslim women to shun their hijabs as a show of solidarity with the victims of Paris attacks. Dawkins is an anti-theist, wholly ignorant to Islam. Thus, his case against the hijab fits perfectly well in his anti-Islam narrative. However, when Muslim women — who take pride in their 'feminist' credentials — cite half-baked and fabricated definitions of 'hijab' and join the club to make a case against a guidance clearly rooted in the Holy Quran, they only succeed on placing Hijab wearing women in danger. Not only do Asra Nomani and Hala Arafa undermine their own credibility, they are also ...
Read Full Post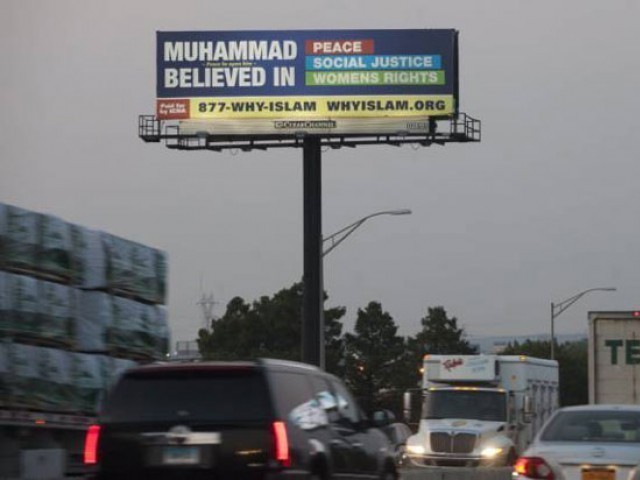 The Islamic Circle of North America (ICNA), as reported by The Express Tribune on September 1, 2015, initiated a nationwide campaign to 'create awareness about the religion (Islam)' by displaying billboards that, as ICNA spokesman Nadeem Baig stated, hopes to,"raise awareness about the faith and to dispel myths about the Muslim Americans". The billboards contain messages such as how Prophet Muhammad (PBUH) supports 'peace, social justice and women's rights'. Photo: Islamic Circle of North America Facebook page Yahoo News also covered ICNA's crusade and the comments section got flooded by anti-Muslim vitriol. Such comments demonstrate that Islam has a poor image in ...
Read Full Post
It is commonly understood that mainstream media creates, processes and disseminates information which determine our beliefs and attitudes and, ultimately, our behaviour.  Consistently displayed messages create a false sense of reality and produce a consciousness that cannot comprehend or even worst, willfully rejects the actual conditions of everyday life. Many have argued that these manipulative messages become the 'instrument of conquest', by which the ruling elite tries to make the masses conform to their objectives. By using 'talking heads' that explain, justify, and sometimes even glamorise the prevailing conditions of existence, mainstream media secures popular support for a social order that ...
Read Full Post