Forty four-year-old Iranian veteran director, Asghar Farhadi boycotted his visit to the Annual Academy Awards where he won the award for 'Best Picture in a Foreign Language'. His film, The Salesman, won in this category and Farhadi chose two accomplished Iranian-Americans to accept the award on his behalf.  His film's leading actress, Taraneh Alidoosti, also boycotted the ceremony in light of Trump's recent visa ban. Farhadi's boycott comes at a time when the world stares at American borders in askance and confusion. A Syrian cameraman and rescue worker were unable to attend the ceremony because the Syrian government cancelled their passports. Trump's visa ban, now jammed in federal court, ...
Read Full Post
The Salesman is the new Iranian film by master filmmaker, Asghar Farhadi.  The story revolves around an Iranian couple (Shahab Hosseini and Taraneh Alidoosti) who after an earthquake, are forced to move into a new apartment. They both work as actors and are relatively happy with their current situation. But tragedy strikes when an intruder invades their home in the absence of the husband and he is now in search for the culprit. Taraneh Alidoosti and Shahab Hosseini in Forushande (The Salesman). Photo: Habib Majidi/IMDb Taraneh Alidoosti and Shahab Hosseini in Forushande (The Salesman). Photo: Habib ...
Read Full Post
Making it as an independent filmmaker in Pakistan is not easy. Having a film industry that consistently puts dance numbers, good-looking actors and fancy costumes over character, story and plot is bad enough. But the fact that studios here are not ready to invest and original ideas only makes it worse. But that hasn't stopped aspiring filmmaker and playwright Hamza Bangash from bringing his ideas to life and overcoming a number of barriers that can come in the way of any aspiring filmmaker. In 2014, his short film Badal premiered at the Cannes Film Festival's Court Metrage, which is an incredible achievement in itself. And now, two ...
Read Full Post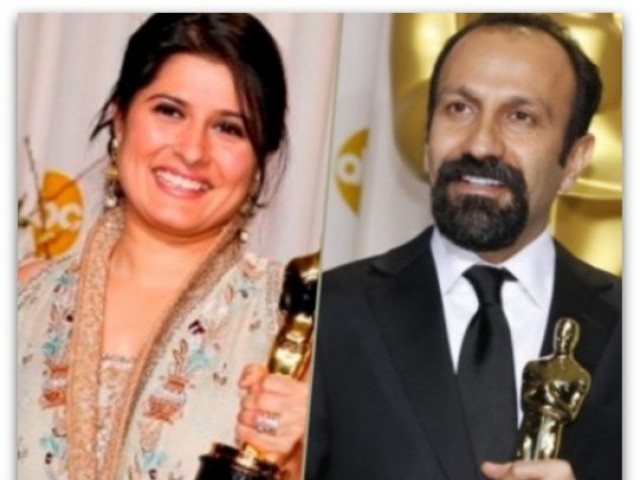 When the name Asghar Farhadi was called out as the winner of the prestigious award in the category for Best Foreign Language Film, for his film 'A separation', I immediately texted my best friend, who happens to be Iranian, congratulating her, while doing a little dance of happiness for a fellow Muslim country's achievement. Many of my Muslim friends also updated their statuses, even though they were not Iranians. However, when Sharmeen Obaid-Chinoy's name was called for Pakistan, in the category Best Documentary, Short Subject for her film "Saving Face", my entire Facebook feed flooded ...
Read Full Post