*Spoilers lie ahead* There is a certain gleeful pleasure — I'm sure the Germans have a word for it — to being witness to a moment in which people learn information about themselves that you have known for long. What a pity it is then, that the long, eventful and yet largely unsurprising seventh season finale of Game Of Thrones denies us that pleasure. Before this episode, even casual viewers knew the truth about Jon Snow's origins, that he isn't Ned Stark's bastard and that he is actually the legitimate son of Rhaegar Targaryen and Lyanna Stark. Readers of the books and frequenters ...
Read Full Post
Recently, I read that some fans and critics were complaining about the seventh season of Game of Thrones (GoT) being too rushed. There have also been complaints stating that the show is more focused on displays rather than character development. But I think it is safe to assume that all these negative reviews will die down once the said individuals watch the fourth episode. This week's offering had some touching reunions and jaw-dropping moments. Some might argue otherwise, but for me, this was the best GoT episode so far. It surpasses all previous GoT standards and sets new benchmarks for the show itself and other shows as well. The ...
Read Full Post
The season six finale of Game of Thrones (GoT) had left all of us on the edge of our seats. Diehard fans were aching to watch the season seven premiere. Everyone wanted to know what would happen and how things would go down. A few months after the season finale, it was reported that shooting had been delayed. All us poor fans could do was wait, and wait we did. We waited for one entire year for the next season. If you think the year flew by, you clearly aren't a GoT fan. But all this is in the past now. The season seven premier ...
Read Full Post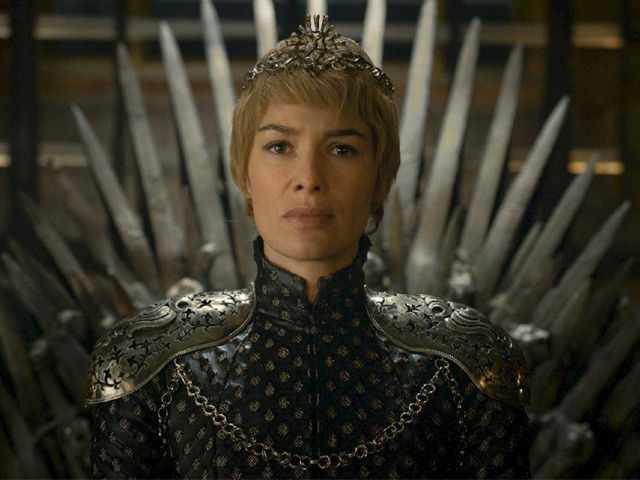 The thing about a show like Game of Thrones – although it's not hard to argue that there's nothing quite like it on the television landscape – is that due to the epic nature of its storytelling, characters are necessarily scattered far away from each other, with their own narrative arcs that are completely disparate and diverging. This has been especially true of the past few seasons, where beloved characters get tantalisingly close to meeting or reuniting, only to be flung away from each other again. This is not necessarily a criticism of the show and it certainly doesn't diminish the thrill ...
Read Full Post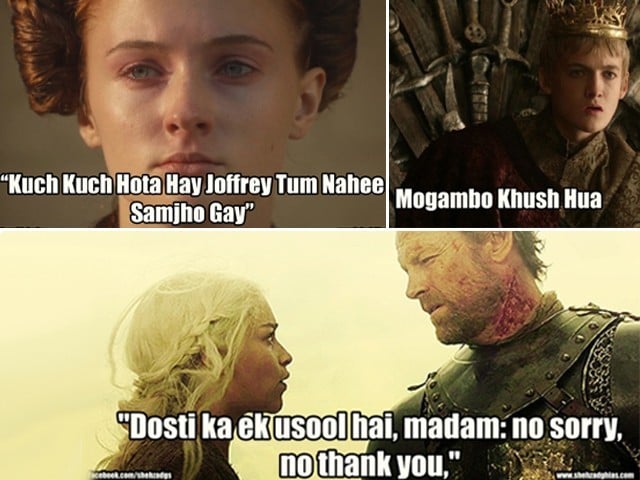 Social media is full of news of Game of Thrones being adapted as an Indian television show. Am I the only one who thinks that the plot lends itself perfectly for a Bollywood movie instead of a TV show? I would pay good money to see a Karan Johar production titled 'Kabhi Games, Kabhi Thrones'. The story would begin with Ned Stark and Robert Baratheon riding together on a motorbike merrily singing a song together. The evil sautayli ma (step-mother) would ask Jon Snow to be banished from the kingdom, and the Stark jayedaad (inheritance). Snow's storyline would become even more contentious in a Bollywood setting with the word 'bastard' repeated multiple times with the echo ...
Read Full Post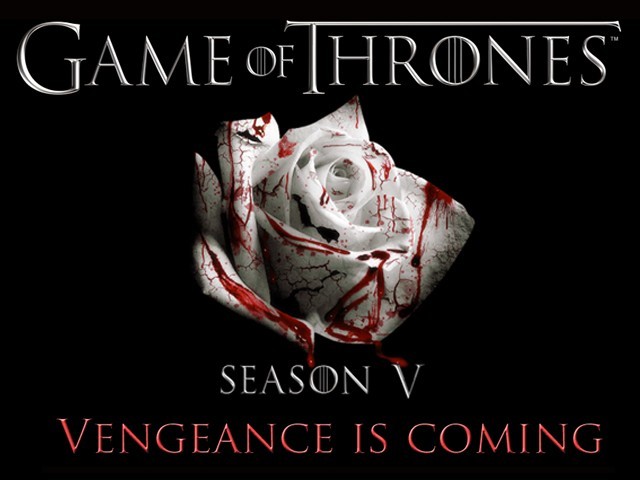 By now you would (read: should) have seen the first episode of Game of Thrones (GoT) season five. Despite leaving us for months at a time, GoT has a way of sucking you back into the world of Westeros every single season. Even when our favourite characters are (wrongfully) killed, they are replaced with new characters inhabiting different worlds, and just like life, the story goes on; Vlar Morghulis. This season began with the first flashback scene of the season. HBO show producers David Beinoff and DB Weiss were sternly against any flashbacks scenes. However, by putting the scene at the ...
Read Full Post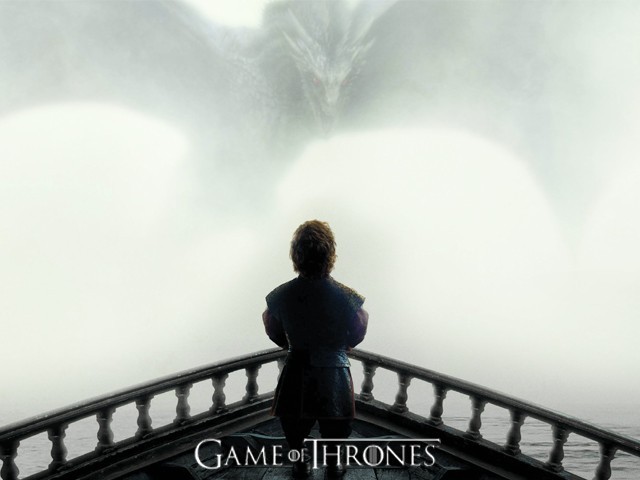 For most of the world, spring is just around the corner – but for HBO's Game of Thrones fans "winter is coming", as the new season kicks off on April 12, 2015. Game of Thrones is one of the most widely watched shows of this decade and is increasingly becoming part of the urban culture due to its surging popularity. However, for me, the charm of the show started to fade sometime last season. Yes, I am one of those I-have-read-the-books people and as the show drifted further away from the books, it left me exceedingly frustrated as significant subplots and characters ...
Read Full Post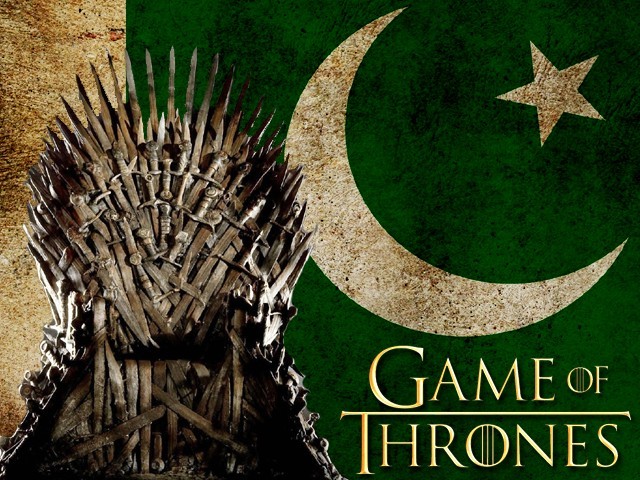 There are rumours flying around of production beginning on an Indian version of Game of Thrones (GoT). We let India sneak ahead in the nuclear arms race but we seem to be far ahead of them in the television dramas race. However, this could be a game-changer – to ensure we maintain our advantage we must make our own version of GoT before India! To make the job easier for all prospective producers, I have taken the liberty of casting the Pakistani Game of Thrones. 1. Mahira Khan as Daenerys Targaryen Our latest export to Bollywood is really the only option to play ...
Read Full Post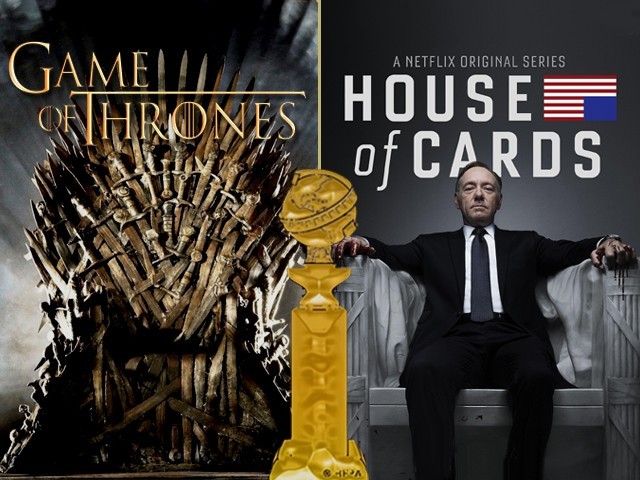 As per the Greek mythos, Helen of Troy was the face that launched a thousand ships. By the same token, collectively, two of the most popular drama series Game of Thrones and House of Cards have created a plethora of die-hard fans, countless memes and memorable one-liners from the two drama series.  If one was to find a singular commonality between the two drama series, it will be the pursuit of seeking absolute power. While, House of Cards frequently chronicles and portrays the journey of its main character, Frank Underwood (Kevin Spacey), in the corridors of power in Washington DC ,  Game of Thrones, on the other hand, ...
Read Full Post