As I begin to put these words on digital paper, I am appalled at the memories of every time I have written about this same tragedy. Despite the periodic occurrence of these catastrophes, it is evident nobody gives a damn. Thus, I ask, 'Jacinda, Jacinda. Where art thou, Jacinda?' It was only a few weeks ago that Christchurch suffered a devastating hate crime against Muslims at the hands of a self-righteous terrorist. The whole of New Zealand, spearheaded by their Prime Minister Jacinda Ardern, rallied to protect and support its Muslim community. Her government went on to ban the category ...
Read Full Post
One hundred and forty four. On December 16th, we lost a 144 warriors. I had my Islamiat exam that day. I came back to Godley with a sense of accomplishment. It was over. The tyranny that Ziaul Haq's fundamentalism had bestowed upon us was over. I distinctly remember talking to a close friend about the late General's obsessive infatuation with religion, and "how none of us really needed to learn religion through such biased sources". And as irony would deem it fit, it wasn't over. And the way it showed shook me to the core. On December 16, 2014, progeny of ...
Read Full Post
Sparta, a warrior city in ancient Greece, was known for the ferocity of its soldiers. But while its soldiers might have been the best in the ancient world, its citizens were not far behind when it came to verbal jibes, particularly one-liners. For instance, Philip II of Macedon, father to Alexander the Great, had conquered almost every other Greek city-state. Sparta was the only one left, and that too, a relatively weak state without walls. Obviously, Philip II dispatched a messenger who delivered the Macedonian King's message, "If I invade Lakonia you will be destroyed, never to rise again." The Spartans ...
Read Full Post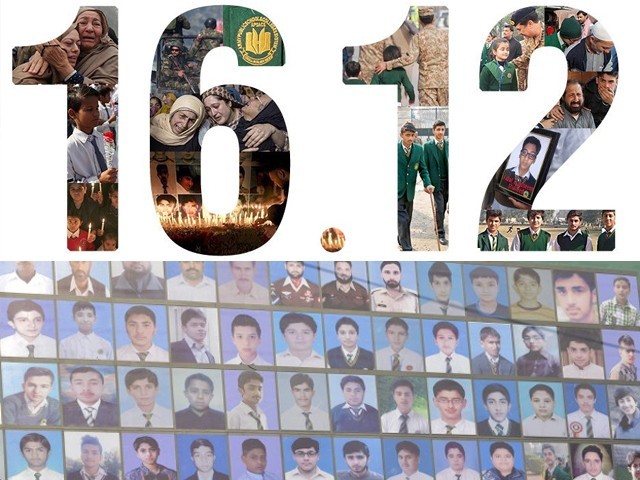 Last year, a freak accident happened, where my toddler, while playing in our lounge, tripped and face-planted herself on to the floor. Her front tooth was pushed back inside her gum, there was a lot of blood, and we had to rush her to the emergency ward. Long story short, she is fine now but that incident still sends chills down my spine. The horror of watching her in pain still gives me goosebumps. And then I shudder to think how mothers who see their children suffer more immensely must feel. I wonder if they ever overcome the feeling of helplessness. ...
Read Full Post
I can clearly remember the 2013 election – it was my first time voting and I was going to vote for a 'naya Pakistan'. As a naïve 18-year-old who was generally unfamiliar with politics, I was swept away by the idea of changing the country, the idea of progressing, and Imran Khan's chants of "tabdeeli aa nahi rahi, tabdeeli agayi hai" (Change is not coming, change is here) served as fodder for my adolescent idealism.   Yes, I voted for Imran and the Pakistan Tehreek-e-Insaf (PTI) that day, and yes, I regret it today. Months later, when the focus was still on the sit-ins and ...
Read Full Post
Tragedies unite nations, a lot more so than celebrations. Tragedies dissolve differences that divide us as we are emotionally forced to focus on one event rather than on each other. For the citizens of Pakistan, the Army Public School (APS) massacre of December 16, 2014 was that defining tragedy. As a nation, we had become numb or I dare say apathetic, to the killings of our fellow Pakistanis as long as we were not related to them. The extensive target killing of minorities in Pakistan hardly brought a noticeable moment of sorrow for most. APS changed all that. The images ...
Read Full Post