Gujranwala is one of the cities of Punjab that have contributed to its history, especially during Ranjit Singh's rise to power and the establishment of the Sikh empire. This is where Ranjit Singh was born to Sardar Maha Singh, who belonged to Sukerchakia misl in 1780. Sheranwala Bagh is home to the monuments of the Sikh rule in Gujranwala. I had been hearing about the charm of Sheranwala Bagh for a long time, and every time I went to visit my maternal family, I'd dream about the bagh. It wasn't until this year that the dream finally came true. [caption id="" ...
Read Full Post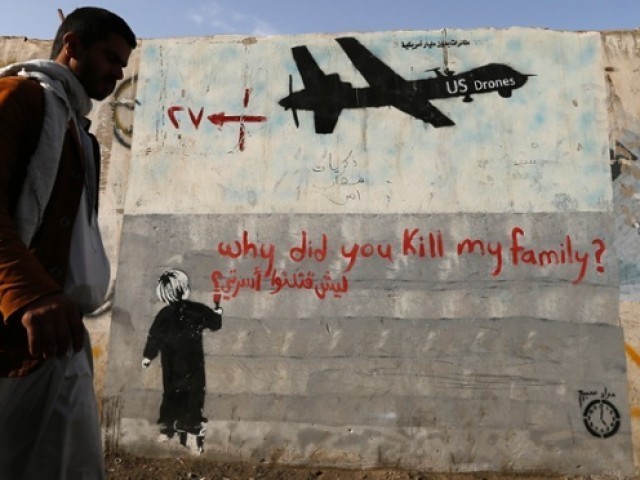 "Did we just kill a kid?" asked Bryant, a drone sensor operator. "Yes, I guess so!" replied the drone pilot. Brandon Bryant's recent exposé of drone operations killing hundreds of innocent civilians during his service, which led to his post-traumatic stress and retirement, explains the dark side of the CIA led US drone operations in Afghanistan, Pakistan, Yemen and Somalia. Adding to Bryant's shock and surprise, his peers believed that they had killed a dog and not a kid that day, and thus it was nothing to worry about. Bryant worked as a drone sensor operator for the USAF from 2006 to 2011, mainly operating from a dark container ...
Read Full Post
The much talked about and supported military operation, Zarb-e-Azb, has been initiated in North Waziristan with the objective of clearing the region from local and foreign Taliban sanctuaries. The military strategy has already displaced thousands from the war-torn region at a time when the internally displaced persons (IDPs) affected from previous conflicts and disasters haven't returned to their homes yet. Up to 30,000 soldiers are involved in the current operation, while more than 800,000 people have fled the area over security and an uncertain future. The operation was launched after the failed attempt at peace talks and demands from the ...
Read Full Post
The history of Rawalpindi is one, which is scattered across a vast area. To draw a complete picture of our history, one has to collect the scattered pieces and put them together. No doubt, it's quite a difficult task but with time and patience, all can be achieved. Most of us know Rawalpindi as a convenient route taken by the invaders, when coming from the north-western regions. It also served as one of the most important cantonments established by the British Army in the north-western region of British India, in days of the The Great Game. Before the partition, Rawalpindi was an urban centre ...
Read Full Post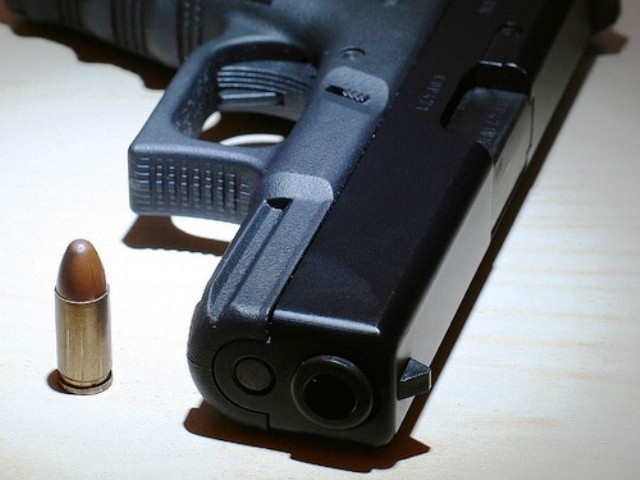 The gunshot outside was deafening. The woman inside the house continued talking on the phone, thinking it was just one of those routine firing shots that are a norm in her area of residence. Moments later, there was a loud, insistent pounding on the door, accompanied with hysterical screams. Startled, the woman hung up and rushed outside in a panic. All she saw was red, a pool of red. She squinted, trying to see past the flood of human bodies. That is when she saw her husband, motionless, lying in the pool of red. It took her seconds to comprehend. ...
Read Full Post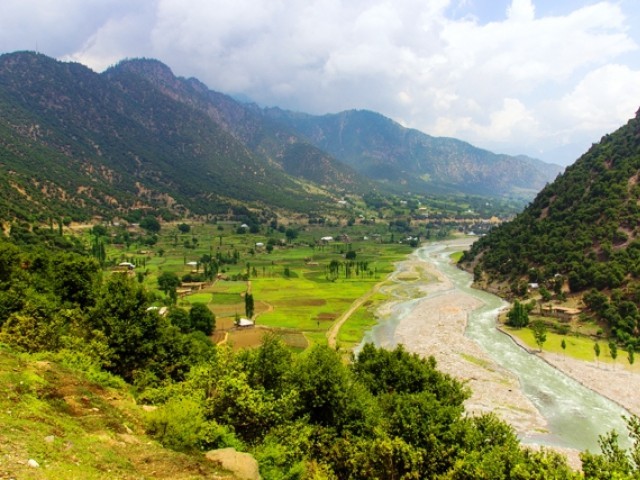 Katoora Lake (also called Jaz Dand) is situated in the Lamoti Valley of Upper Dir, KPK at an altitude of 11,500 ft approximately. Most of the time, this lake is surrounded by high mountains covered with snow. The best season to visit it is August/September. However, June and July are also good months for a tour, if you are prepared for random monsoon showers. The level of difficulty for trekking in the area may be considered 'moderate' for regular trekkers/hikers. Moderate weather, fresh air and stunning views – a winning combination. Photo: Murtaza Mahmud Travel towards Jaz ...
Read Full Post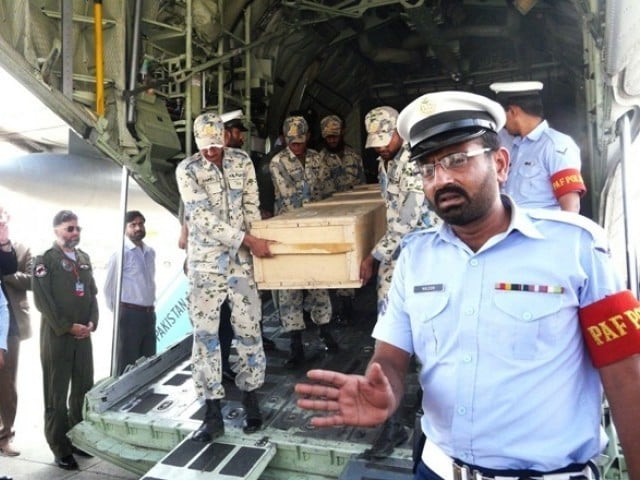 Gilgit-Baltistan (G-B), a thinly populated area in the northern parts of Pakistan, is solely dependent upon tourism and agriculture for its sustenance. Commonly known as the mountaineers' paradise on earth, it is safe to assume that the world's top mountaineers and trekkers know this region better than most Pakistanis do, since a majority of the Pakistanis do not know a lot about G-B, other than that this land hosts five of the world's tallest 14 peaks, which are above 8,000 metres. Last week, G-B was in the media spotlight as 10 foreign climbers and their Pakistani guide were killed by ...
Read Full Post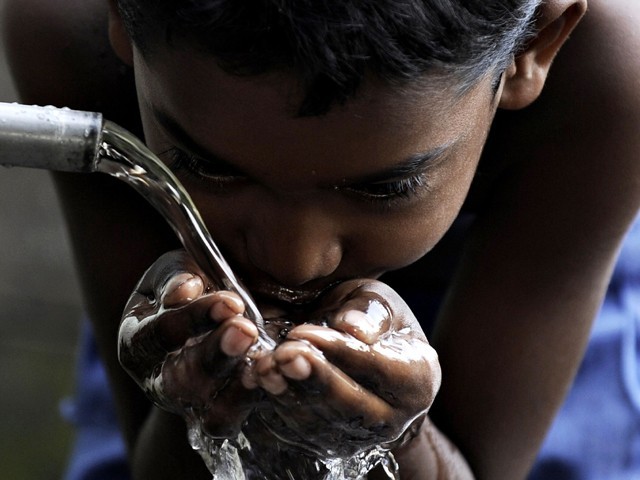 "So we want to distribute these chocolates among kids before we leave," my family friends said excitedly. Born and brought up in England, they were living in Dubai now and were on a visit to Pakistan. In the last couple of days, during their visit, they told us about the chocolates that they had brought with them for the underprivileged children. In order to fulfill my kind guests' noble request, I asked my brother who knew of a slum that was cocooned in the middle of one of Islamabad's posh sectors. Further investigation revealed that our cleaner Basheer Lala also came from ...
Read Full Post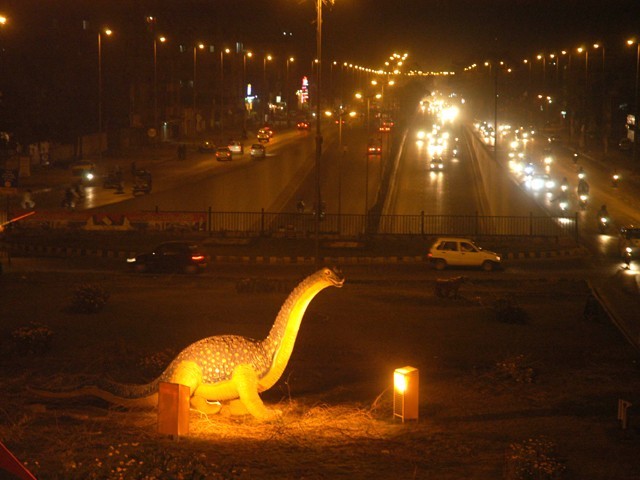 At a gathering in DHA a girl walks in. "Hey, how come you're so late?" I ask. "I just came from… well, really far away," she says. "How far off?" "You wouldn't know where it is," she dismisses in an ugly voice and with an embarrassed face. I press on. "Like what, Nazimabad?" "Yeah, how'd you guess?" She tries to laugh it off. I guessed Nazimabad because I've stayed there and I know the 'distance'. And I wanted her to stop acting weird about it! I should have yelled at her but decided to leave her to her own paranoia. A boy listening in to ...
Read Full Post