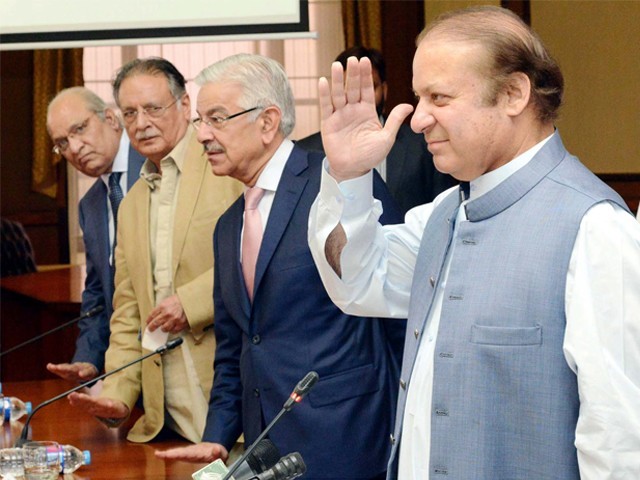 Democracy is a system of procedural consistency, which is perhaps why the reason Pakistan has failed to strengthen its democracy over the past few decades is because it has been marred by inconsistencies. As the government fulfils its five-year tenure once again, we see the emergence of a new dawn, something unimaginable even a decade ago. For the first time in our 70-year history, two democratic governments have successfully completed their entire five-year terms and engaged in a smooth transition. It has become a common habit for people to criticise our "desi democratic principles". And why not, they ask? ...
Read Full Post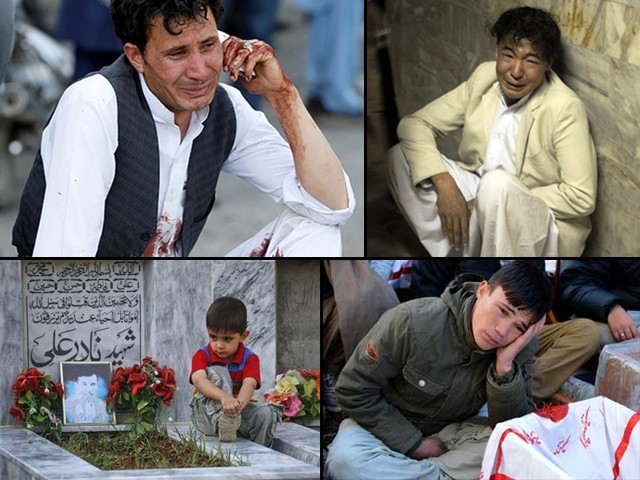 Last week, when I was planning a trip to Quetta for training, Mujeeb Hashmi, a friend from work, asked me to wear shalwar kameez, not only to the airport but also whenever I went out and about in the city. Hashmi, being a veteran filmmaker, has been to almost every habitable area of Pakistan – so I had to pay heed. He also warned me to be wary of certain localities within the city such as Hazara Town and Alamdar Road, given the violence witnessed by the city in the past. He was right. Quetta made a great first impression on me – ...
Read Full Post
The Nolan brothers are a great team; they have teamed up for some impressive films such as The Dark Night Trilogy, producing ground-breaking action cinema. What intrigues me even more is that some of the lessons from their films are also applicable in the factual world. When Bane cornered Batman in The Dark Knight Rises, beating him to a pulp, he uttered the movie's famous lines, "Peace has cost you your strength, victory has defeated you…" A tired and peaceful Batman had won his victory and thus gave up the struggle that made him who he was. There are some parallels that ...
Read Full Post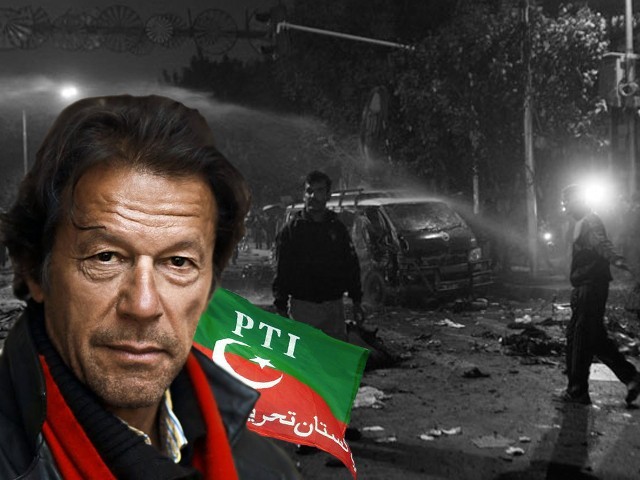 The city of my birth, Lahore, is bleeding again. Many are shocked and have condemned it in strong words, while some have reiterated their pledge that the fight against extremism would go on – both Prime Minister Nawaz Sharif and Chief of Army Staff General Qamar Bajwa made strong statements of condemnation. With respect to fight against extremism, military and civilian leadership seems to be on the same page. Prime Minister Muhammad Nawaz Sharif has very strongly condemned the blast that occurred at Charing Cross Lahore. — PML(N) (@pmln_org) February 13, 2017 However, reactions from some quarters were unfortunately petty. One of ...
Read Full Post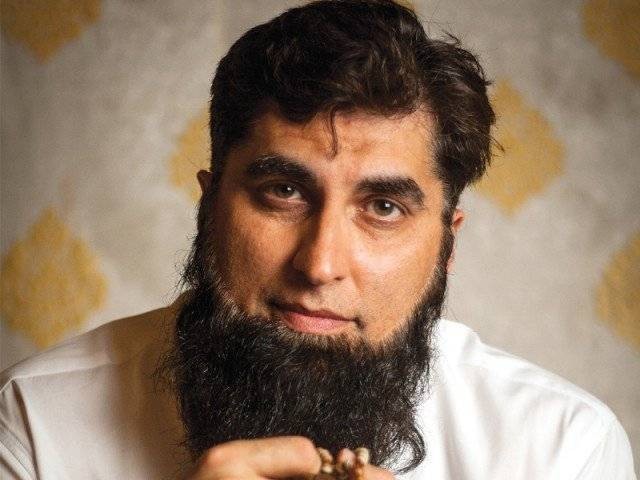 After leaving a lucrative career as a pop singer, Junaid Jamshed (JJ) has evolved into a preacher and poster boy for the austere deobandi group, the Tableeghi Jamaat. He once jokingly remarked, "When I was a singer people use to throw rose petals at me, since I came into Islam they throw stones at me." This simple statement does more to highlight Pakistan's state of affairs than explain how someone, who has been referred to by his musician friends, and in his Islamic circles, as "the nicest person one can meet", can be party to one controversy after another? Some say, he is ...
Read Full Post
Following the March 27th Easter Day massacre of 72 people – mostly women and children – Sunni militant group Jamaatul Ahrar proudly claimed responsibility via this ominous tweet, "Let Nawaz Sharif know that this war has now come to the threshold of his home. The winners of this war will, God willing, be the righteous Mujahideen." In turn, the PM appeared on live television with a comeback to remind these terrorists, "…that we are keeping count of every drop of blood of our martyrs (and) this account is being settled, and we will not rest till it is paid." Within hours, reports poured in of the launch of an ...
Read Full Post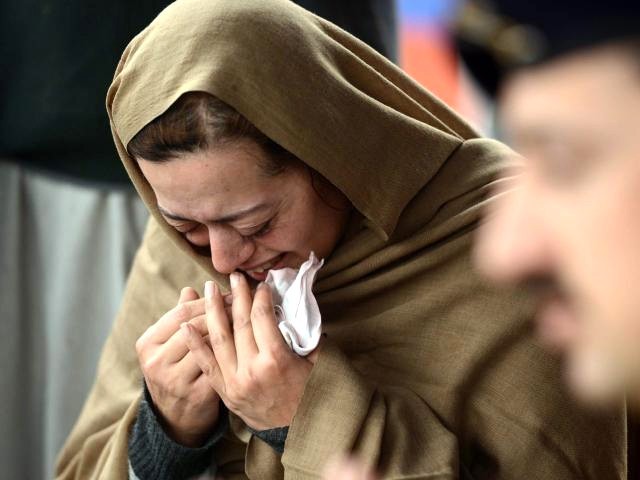 Just a year after the Army Public School attack which shook the entire country to its core, prompting collective declarations of #NeverAgain, we are staring into the abyss yet again. It has been one month since another educational institution, Bacha Khan University was brutally targeted and another 21 precious lives were extinguished. The state vows to bring the perpetrators to justice. Once again, our resilience is extolled as the nation's highest virtue and we slowly begin to pick ourselves up one more time. We may soon recover; perhaps even find ourselves celebrating a successful military response to the enemy one day, signalling a brighter ...
Read Full Post
This poem is dedicated to all the martyrs of Pakistan who have lost their lives at the hands of terrorists, especially the martyrs of Army Public School (APS) and Bacha Khan University. Is naye zamanay mein Roz naya charcha hota hai Khoon ki holi hoti hai Phir naya parcha hota hai No Action Plan bhi bantay hain Phir naya kharcha hota hai (In today's day and age, A new commotion is raised everyday, Holi is played with blood, New papers are filed, No Action Plans are also made, And to top it off, there is more expenditure.) Pehle bhi sirf tasveerain theen Aaj bhi mehaz taqreerain hain Siyasi laffazi pehle bhi thi Aaj bhi kuch ...
Read Full Post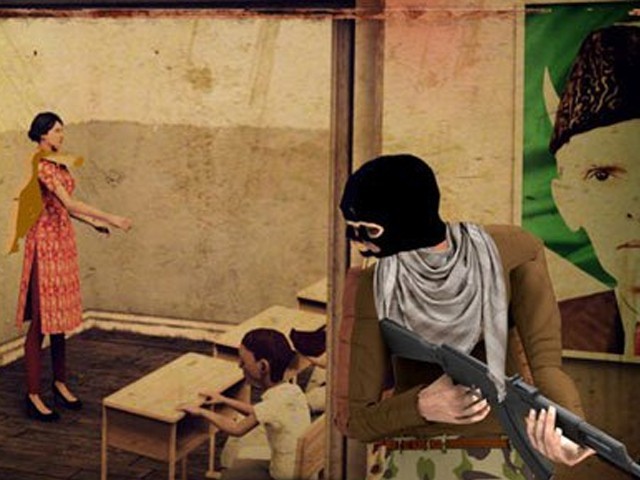 Someone decided to make a first person shooting game about the Army Public School (APS) massacre. No, no, I'm not joking. I swear, it's true. It's no longer available on Google Play store (Gosh! I wonder why?) but people have seen it, played it, reviewed it and are all asking the same question, what were you thinking Punjab IT Board? The answer is, probably nothing. A video game of APS school attack? WTF is the Punjab IT Board smoking? Are they out of their freaking minds? — Sahrish Iftikhar (@shadesofsunrise) January 18, 2016 Some great premises for the Punjab IT Board to mine for ...
Read Full Post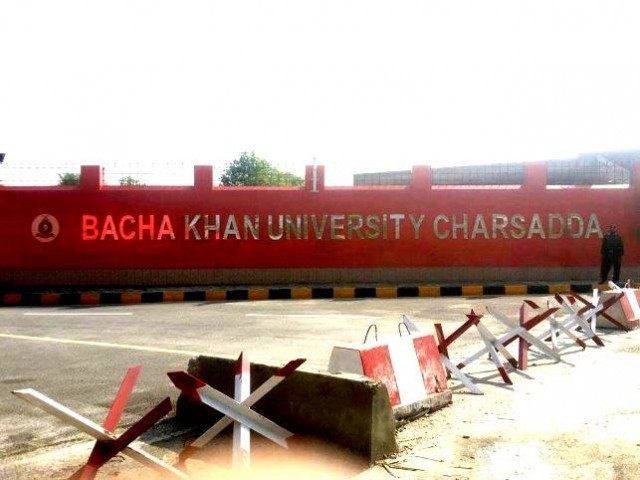 As I am watching the attack on Bacha Khan University in Charsadda unfold on live television, I am forced to relive the horror of Khyber Pakhtunkhwa's Army Public School (APS) attack which took place approximately a year ago. For the millions of Pakistanis who witnessed that attack on live television, APS is a scar that is not going to heal. I can only pray for the students at Bacha Khan and their families. Vehement protest, which perhaps is the best emotion to represent our feelings, will fall on deaf ears like the hundreds of similar protests across Pakistan following other ...
Read Full Post