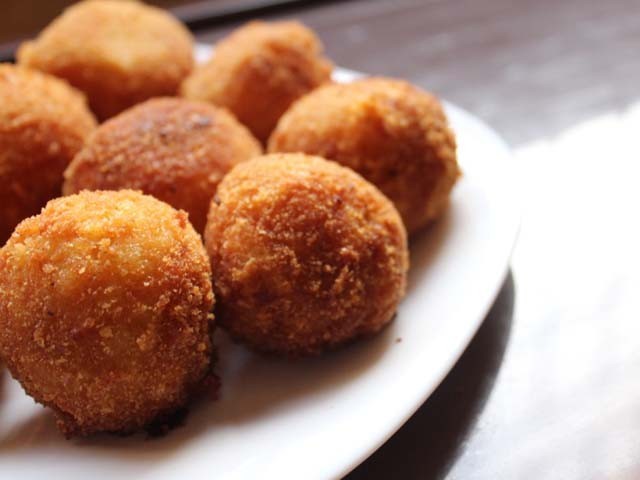 Now if there is one dish I have never been able to get right, it's macaroni and cheese (yes collective gasp I know). After successive failures, a friend (who I shall call 'lion') suggested mac and cheese balls, Chaye Khana style. Since I have never had them but had this dimagi keera (bug in my head) to conqueror this elusive dish one way or another, I decided to give them a try. After plenty of search engines, I finally decided to mash together not the usual (roll the leftover mac and cheese into balls and deep fry them) recipes, but to execute a slightly spicier version. Even though ...
Read Full Post
Karachi wedding receptions are very different from those in any other region of Pakistan. While the bride and groom are (supposed to be) the main attraction, it's the food that takes the limelight. A menu can either make or break a wedding, and you'd be darned if you selected something the guests end up hating – and don't even get me started on the menu-bashing uncles and aunties who'll torture you for weeks (and even months) to come! Keeping in view Karachiite's mindsets, caterers try adding new and exciting dishes to their portfolios, giving the gossip-mongers something positive to talk about. Fish ...
Read Full Post
Nando's has taken grilled chicken to a whole new level and the secret lies in their amazing sauces.  If eating at Nando's can puts a dent in your pocket, you can always buy their sauces at any good grocery store. Like my fellow poultry lovers, I go to Nando's for the best grilled chicken on the planet. But to truly whip up an appetite and to get the taste of what's to come, you have to order their peri bites. These mouth-watering chillies are deep-fried with a crisp coating, and have a cheesy centre with a little chunk of their famous peri-basted ...
Read Full Post