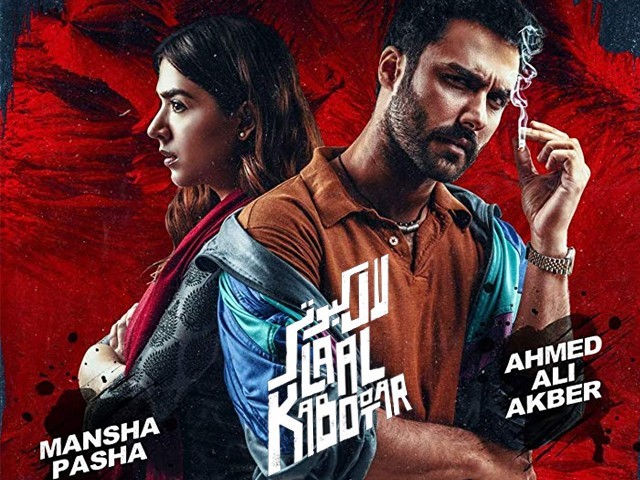 Films such as Laal Kabootar have a much bigger responsibility to cinema, particularly for Pakistani cinema, which is going through an interesting phase of its life cycle. Pakistani cinema's revival is over; it is now in the maintenance stage. I don't think it will go down to the disaster that it was, but whether it grows further or not remains to be seen. In order for cinema to grow, all kinds of audiences have to start coming to the theatres; the kind who would watch Kahaani or Andhadhun over Thugs of Hindostan. If you go wrong in making a Jawani Phir Nahi Ani or a Na Maloom Afraad, there ...
Read Full Post
"All religions preach predestination," states Luke Kenny's scary interpretation of a cool and cold Malcom Murad. "When I was born in Luxor, Egypt and you were born in… Mumbai? It had been written that you and I will meet here." When the US streaming service Netflix undertook its maiden production House of Cards, everything had been falling into place so that Sacred Games could become its first Indian original series. *This post contains spoilers* Based on a 2006 book by Vikram Chandra of the same name, the premise of Sacred Games is straightforward: an elusive gangster, Ganesh Gaitonde (Nawazuddin Siddiqui), tips a law-abiding ...
Read Full Post
After directing his commercial and critical flop Bombay Velvet (2015) last year, Anurag Kashyap is back again in the lowlife underbelly of Mumbai with his crime-thriller Raman Raghav 2.0.   Raman Raghav 2.0 is a story of a scoundrel serial killer, Ramanna, who is heavily inspired by the real-life Indian serial killer of the 60s, Raman Raghav. And thus, the 2.0 in the title. As the story progresses, Ramanna's strange obsession with a young cop by the name of Raghavan thickens the plot and reveals a strange connection between the two souls. Nawazuddin Siddiqui in Raman Raghav 2.0. PHOTO: IMDB But Raman Raghav 2.0 is not just ...
Read Full Post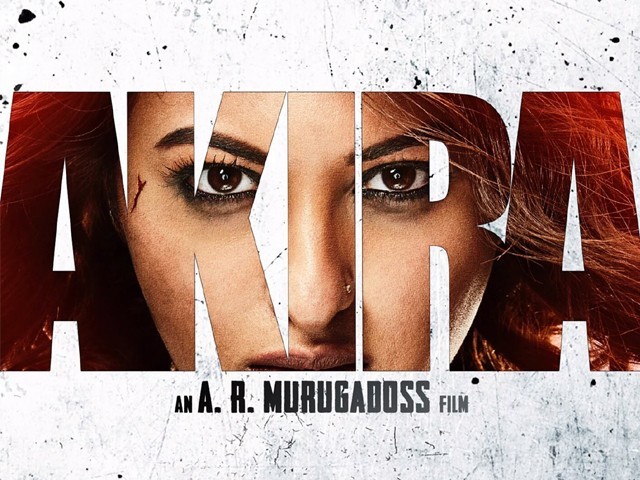 In Bollywood, women-centric movies are always considered extremely powerful, even prior to their release. From Insaaf Ka Tarazu (1980) to Bandit Queen (1994), from Mother India (1957) to Mary Kom (2014); female oriented movies have made headlines everywhere. Akira, featuring Sonakshi Sinha, is also a movie based on a journey of a woman, but in different circumstances. Sonakshi Sinha, as a performer, has always lived up to the expectations of the masses. Having directed movies like Ghajini (2008) and Holiday (2014), A R Murugadoss has brilliantly proved his mettle in direction. With a star studded cast such as Konkona Sen Sharma and Anurag Kashyap, Akira looked quite promising. Sonakshi SinhaPhoto: Screenshot The story line revolves around a girl named Akira (Sonakshi) who ...
Read Full Post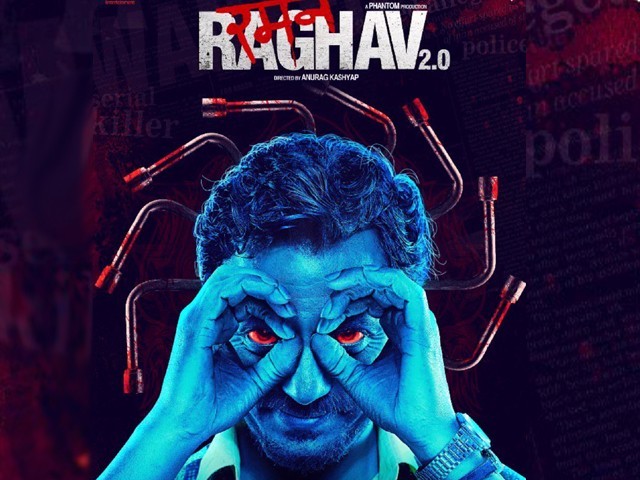 'Some men just want to watch the world burn.' There is a scene during The Dark Knight (2008), when Bruce Wayne's trusted butler Alfred, alluding to his nemesis cites a little tale about how a bandit in a forest north of Rangoon wasn't in the crime business for anything logical, rather he was simply doing it because he thought it was good sport. "Do I really look like a guy with a plan? You know what I am? I'm a dog chasing cars. I wouldn't know what to do with one if I caught it! You know, I just …'do' things!" – ...
Read Full Post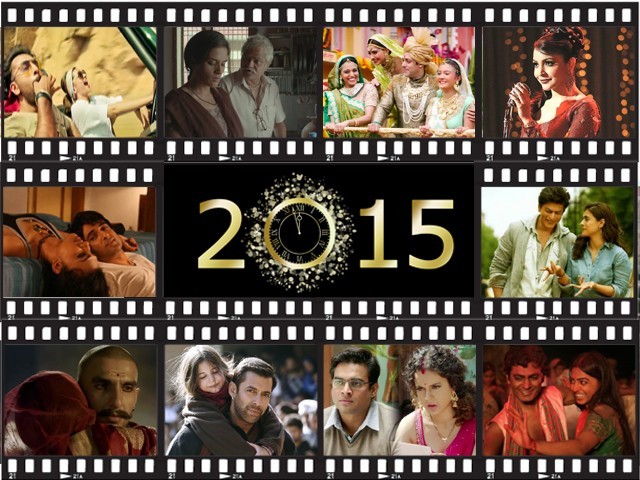 2015 was a mixed bag of a year for Bollywood. On one hand, we saw a lot of new-age filmmakers come up with some really off-beat stuff, while on the other, we were subjected to some same old, regressive, masala films. The classic confusion that every movie critic faces in picking the top films of the year is whether to go with flicks that have Box Office tills ringing or go with movies that set one's own heart fluttering. I have simply avoided the whole dilemma by including both. So without any further ado, here are the top five popular movies ...
Read Full Post
Bombay Velvet is a noir crime drama set during the 50s-60s era. It is directed by Anurag Kashyap, the man behind movies which have evolved into cult classics, such as Gangs of Wasseypur, Ugly, Dev D and Black Friday. Bombay Velvet's protagonist is Johnny Balraj (Ranbir Kapoor), an ambitious street hustler-cum-boxer, fighting in the pits for the adrenaline rush. The major part of the movie pivots around the rise and fall of Balraj, from the obscure mediocrity of street hustling to becoming a manager of the most happening club in town, of course known as Bombay Velvet. How he traverses that journey should be seen by the audience themselves. [caption id="" ...
Read Full Post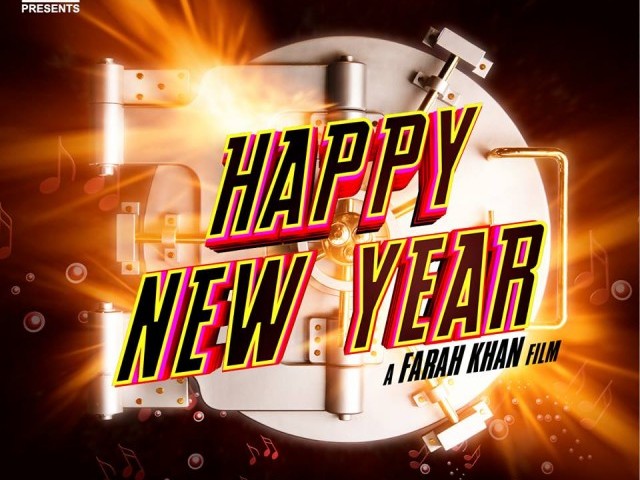 Farah Khan (the choreographer-turned-director) brings another enterprise titled Happy New Year, with her ever-favourite 'superstar' Shahrukh Khan. A brief introduction to Happy New Year is that it's produced by Shahrukh and Ghauri Khan, is overstuffed with actors and is a tale of revenge. Charlie (Shahrukh Khan) plans to take vengeance from Charan Grover (Jackie Shroff), because of whom his innocent father (Anupam Kher) was locked behind bars for 12 years. To execute his plan smoothly, Charlie gathers a team of misfits, including a self-declared Parsi stud named Tammy (Boman Irani) who is a specialist at breaking sophisticated locks, a partly deaf, former army bomb squad expert, ...
Read Full Post
There has to be something about a movie where a Pakistani audience sits silently in cinemas, where mobile texting and chatting during a movie is the norm otherwise, and watch two lead characters dominate the story in a single location for 83 minutes. Billed as Pakistan's first 'Film Noir', Tamanna is definitely in a league of its own in the context of Pakistani cinema. Prominent film critic Taran Adarsh raised an important point upon release of the film Barfi!, "You don't formulate movies (like Barfi!) targeting its box-office potential or its commercial prospects. You create such films for its passion of cinema." This statement applies to Tamanna as ...
Read Full Post
I have serious reservations against the terms 'parallel cinema' or 'art movies'. These just confine some dazzling cinematic experiences to a select audience. Why do people go to watch movies? For romance? For great music? For action? For sex? For humour? Would you go to watch a movie that has all the four? Probably not. You will call it an 'art movie' because it does not have a Khan or a Kapoor or a Kumar in it. Gangs of Wasseypur (GoWp), instead  has Manoj Bajpai in his finest performance ever. Yes, even better than Satya and that's a lofty claim. This film is a shut-up call to ...
Read Full Post