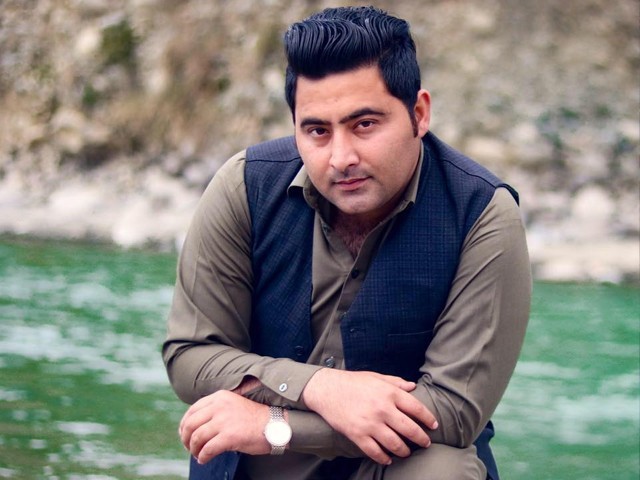 The dawn of April 13, 2017 saw the might of a monster that was long nurtured in Pakistan. A monster of hate, intolerance, violence and one who misuses the blasphemy law as a tool of vengeance. This time the prey was Mashal Khan, a 23-year-old, mass communications student at Abdul Wali Khan University Mardan, Khyber-Pakhtunkhwa (K-P). The ghastly lynching done as a 'great service' to Islam was a manifestation that human beings are capable of carrying unimaginable proportions of barbarity, if they are driven by religious conviction and self-righteousness. The investigation that followed soon revealed that the allegation of blasphemy against Mashal was, in ...
Read Full Post
Once again, the murder trial of Shahrukh Jatoi is making headlines. Since December 24th, 2012, the evening Shahzeb Khan was shot, the case has constantly been in and out of the media spotlight. As per the latest developments, the Sindh High Court (SHC) ordered a retrial of the case in November 2017, following which the session court released the accused on bail on December 23rd, 2017. This development has shocked many, particularly those belonging to the civil society who showed their intention to challenge the decision in the Supreme Court. Despite several obstacles and delaying tactics employed – including misleading statements about the age of the accused murderer – by ...
Read Full Post
Every movie buff has their favourite action movie star – mine is Mark Wahlberg. He has acted in several high octane, action-packed and successful movies. For our purpose, I'd like to remind my readers of one of his more subdued films, Shooter. The film follows the story of a sniper living in exile who is coaxed back into action to prevent a plot to kill the president of the US. Unbeknownst to him, the people who brought him in to help them are the ones who were involved in the whole conspiracy to begin with. If you haven't seen the ...
Read Full Post
On March 17, 2005, bombs were dropped at my ancestral house in Dera Bugti on Pervez Musharraf's orders. My grandfather, Nawab Akbar Bugti, and my father, Jamil Akbar Bugti, were in a tin roof bungalow within the perimeters of our living quarters. They felt the ground under their feet shake for four hours and then decided to flee. Whenever my father recounts the story, he ardently says, "We didn't want to make it easy for them to kill us. We refused to be sitting ducks". As they headed to the hills, a string of bombs followed their footsteps. They were tracking my grandfather's movements throughout. ...
Read Full Post
Recently, an anti-terrorism court set a precedent by sentencing a prayer leader belonging to Kasur for five years of imprisonment. Maulana Abubakar was convicted of delivering anti-Shia hate speech during his sermon. He openly declared Shias to be "infidels". In the last few months, over 4,000 individuals were arrested for similar offences while 21 have been convicted in Punjab for delivering hate speech, with some of them jailed for up to eight years. I am not going to refer to this man as a 'qari' in this blog, for a 'qari' is expected to be a respectful man who is dutiful towards his religion, actions and sermons. No one ...
Read Full Post
The case of Shafqat Hussain has been in the lime light for many days now; much has been written about the circumstances surrounding it. If we browse through social media regarding this issue, conflicting opinions are found, ranging from the very typical "propaganda by foreign funded NGOs" to the more realistic "Shafqat killed a child so he should be hanged too" and many in between. But most people seem to be confused about how the juvenile justice system in Pakistan works. Things are virtually the same on electronic media; some are calling for a retrial on the plea of juvenility over the allegedly forced confession through torture ...
Read Full Post
A day before Shafqat Hussain was scheduled to be hanged on March 19th, I released a video called "How were you like when you were 14?" as my contribution to the #SaveShafqat campaign trending online.
Shafqat has completed his five-year prison term for involuntary manslaughter. Yes, there are no murder charges against him. He was originally convicted for murder by the trial court but the High Court in appeal overturned same in 2007. Shafqat now faces death only on one count – kidnapping for ransom. The Anti-Terrorism Act of 1997 passed by the Pakistan Muslim League-Nawaz (PML-N) government was designed in a way to ...
Read Full Post