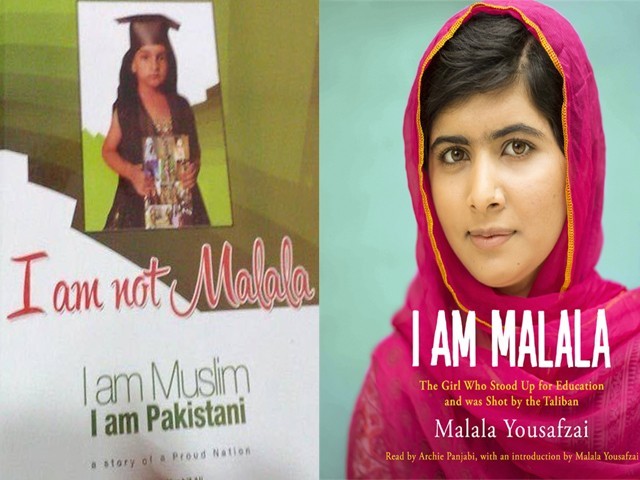 Pakistani TV channels often lack credibility in the rat race of earning rating. The recent example is how Mirza Kashif Ali, President of All Pakistan Private Schools' Federation, former advisor to Governor and Chief Minister Punjab for education, and the author of "I am not Malala" was given airtime to spread misconceptions against the youngest ever Nobel Laureate. He appeared in the shows hosted by Ahmed Quraishi and Dr Danish on December 26, 2015 and February 7, 2016 respectively. Apart from his baseless charges, it was alarming to witness how cleverly he tried to frame Malala and her father in religious controversy, as well as repeatedly bringing ...
Read Full Post
Last week, Malala Yousafzai appeared on The Daily Show with Jon Stewart and the theatrical trailer for a new documentary, 'He Named Me Malala' was released. As always her appearance on the show led to universal support and acclaim. As always it also attracted massive amounts of vitriol from people in Pakistan.
I have been subjected to copious amounts of hate messages personally for posting messages supporting Malala on my Facebook page. I made an earnest effort to engage with all the Malala haters but none of their arguments held any weight. I have compiled the eight most popular arguments made by people who dislike Malala ...
Read Full Post
An exclusive interview with the brains behind the anti-Malala day. Two days ago, the All Pakistan Private Schools Federation headed by Mirza Kashif Ali, celebrated 'I Am Not Malala day'. It's said that the association, which represents a network of some 150,000,000 private schools in Pakistan, is planning a 'Pro-Polio day' for its next stunt, followed by a 'Flat Earth day' in solidarity with the members of the Westboro Baptist Church in the United States. After chairing a panel consisting of six middle-aged men at the Islamabad Press Club, where not a single woman was present in the audience, Ali told The New York Times, "We are all ...
Read Full Post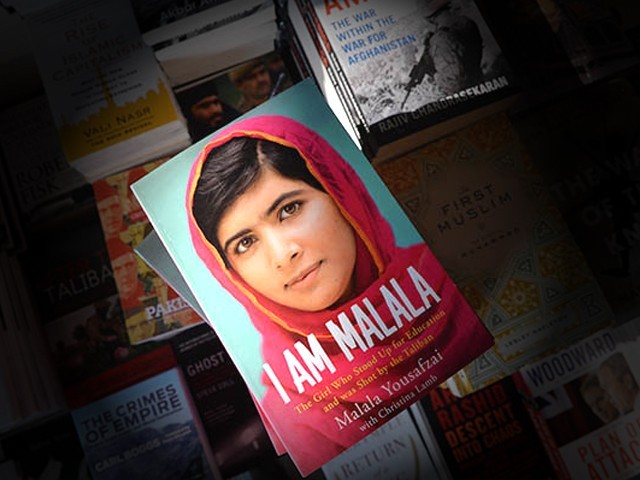 Yesterday, when I was browsing through the internet, two headlines caught my attention. First was that of a terrible suicide blast in Nigeria that killed 47 students and second was of Pakistan Schools' Federation observing anti-Malala day where they blamed Malala for supporting controversial novelist Salman Rushdie. A similar development took place last year as well when All Pakistan Private Schools Federation banned its members from buying Malala's memoir claiming that it has anti-Islam and anti-Pakistan content. What is more disappointing than observing such a magnitude of falsehood which is going around in loops since a long time and we find these school federations projecting the same. ...
Read Full Post
I have always heard about how summer days and winter nights are exceptionally long in Norway. However, it was not until I visited the Scandinavian country myself that I understood the magnitude of their duration. A beautiful country on the whole, the drastic differences in the lengths of its days, as compared to Pakistan, took me a while to adjust myself over there. I was invited by the 14 August Committee to visit Oslo and meet Malala Yousafzai, who was also visiting the city at the time. When we reached the Oslo international airport, the other committee members and I were told to wait ...
Read Full Post
As one travels, on the highway, from Peshawar to Swat, the lush green fields, dotted with tall poplar trees, appear breath-taking, and gradually the silhouette of the mountains become visible. The low-lying mountains gain height and the sound of water springs, gushing from the crevices of rocks create a melancholic music. Photo: Sameera Rashid On a winding road from the Chakdara to Mingora, people are seen crossing the clear waters of river Swat, on makeshift bridges, and plum trees with delicate pink flowers bloom on the roadside orchids. Photo: Sameera Rashid Not only does Swat cast its ...
Read Full Post
TOPICS
Oh, Malala! How did a child like you ever manage to lock herself in the eye of an unrelenting storm of controversy and conspiracies? Usually when a girl gets shot, she gets to reap much support and sympathy. Somehow, that art is lost on you. Almost everything your name touches, spontaneously combusts into an inferno of angry protests- if not simmer with a million eye-rolls and irritable head-shakes. A recent example is the controversy surrounding the renaming of the Saidu Sharif College in your honour. The students had several reasons to protest. One was about your audacity to seek medical treatment ...
Read Full Post
A protest by students against the renaming of Saidu Sharif Degree College after the 15-year-old peace activist, Malala Yousafzai, was no surprise to me. The demonstration by female students shocked those who adore the iconic activist. However, the dissent was a result of a planned conspiracy against Malala. Ever since Malala received the National Peace Award from the prime minister, a group which roots itself along religious lines swung into action and criticised the young girl for receiving unnecessary importance.  On October 9, when she was shot by unidentified assailants, public opinion against Taliban brutalities reached a new high. Malala had ...
Read Full Post