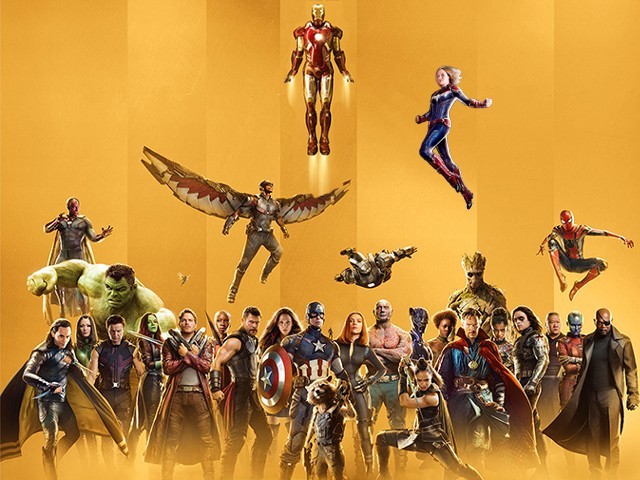 With Avengers: Endgame almost upon us, Marvel is pretty much all the world is talking about this April. Will our favourite heroes come back from the dust? Is Ant-Man really going to expand inside Thanos? Will Tony Stark die? Will Captain America? Nonetheless, in honour of the end of 'phase three' of the Marvel Cinematic Universe (MCU) this month, we decided to rank all 21 films in the MCU thus far, rating them from the least watchable to the masterpieces that have become our favourites. 21. The Incredible Hulk The movie Marvel wants you to forget ever happened. Not only did ...
Read Full Post
It's that time of the year again, when Marvel fans flock together to their nearest theatres to watch their favourite Avengers fight the bad guys and save the world on screen. While Pakistanis are still not over the disappointment of not seeing Captain Marvel in theatres, the new trailer for Avengers: Endgame released by Marvel yesterday has provided significant distraction. There's a lot to unpack in the second trailer, with a number of theories and observations clouding the internet regarding what our favourite heroes will be up to after the snap. While some are speculating on whether Captain America is dying or ...
Read Full Post
Earlier this year, Avengers: Infinity War ended with Thanos wiping out half of the universe's population and leaving all Marvel fans broken-hearted. I think it is alright to accept the fact we all shed a tear (or two) when we saw Peter Parker fade away in Tony Stark's arms. When the credits started to roll, we knew our superheroes were at their weakest and that Thanos had really hurled the Avengers down a chasm of despair and helplessness. But I'm sure the world hasn't seen the last of our heroes, as the trailer for Avengers: Endgame indicates that a new ...
Read Full Post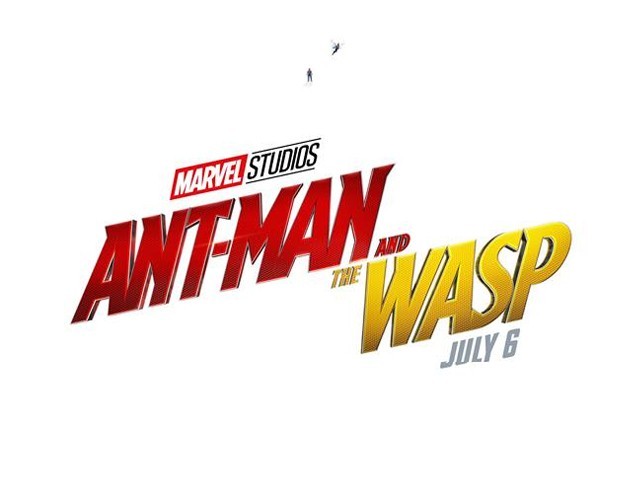 Ant-Man and the Wasp is the first Marvel release after Avengers: Infinity War. This is the third Marvel entry to feature Ant-Man, after Ant-Man (2015) and Captain America: Civil War (2016). Paul Rudd and the rest of the cast return to reprise their roles, while Peyton Reed returns to direct this sequel too. Only this time around, Reed was involved right from the start instead of taking over from Edgar Wright like he did in the prequel. I strongly believe that those who spoil good movies should be punished, which is why I will try keep myself from committing this sin ...
Read Full Post
Back in 2013, when Paul Rudd was cast as Ant-Man, a relatively unknown superhero, fans were quite sceptical about watching an entire movie about a man whose powers were comparable to an ant's abilities. But fortunately, Rudd's dedicated performance, a well-written, comical script and a talented supporting cast helped the movie gain worldwide praise and rack in plenty of moolah. Three years later, the trailer of its sequel, Ant-Man and the Wasp finally dropped. Rudd, like he did in the prequel, has co-written the screenplay. Most of the cast has returned for the sequel with Walton Goggins (The Shield, Justified), ...
Read Full Post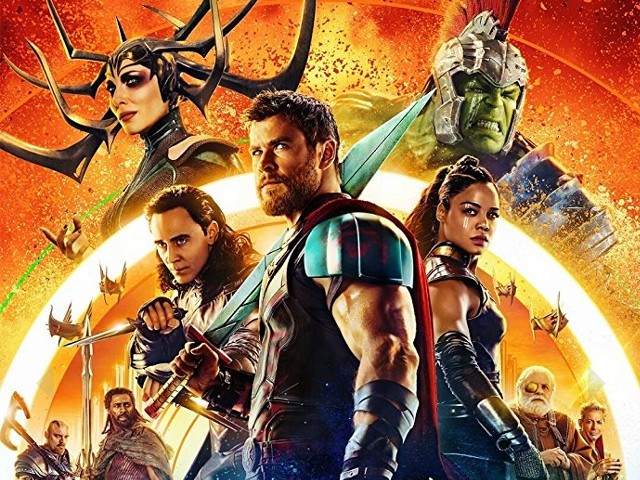 Years ago, when we heard there was going to be another Thor movie, our reaction was eerily similar to this: Photo: Giphy The film's trailer however, proved all the doubters, including us, wrong. Directed by Taika Waititi, Thor: Ragnarok looked unlike any other Marvel movie we had seen before – and we've quite literally seen them all. The trailer had us hyped for the movie, and – take our word for it – the final product does not disappoint. The response to the sequel has been fantastic so far, and here's why we feel this is one of the strongest ...
Read Full Post
Ok now! If you guys still haven't noticed, the latest fad to hit Tinsel Town is films featuring de-aged actors. We had an extremely young looking Michael Douglas striding into S.H.I.E.L.D. headquarters to tender his resignation in the opening sequence of Ant-Man. One of the sequences from Captain America: Civil War featured Robert Downey Junior playing a youthful Tony Stark. Oh and if that wasn't enough, we also had Anthony Hopkins jumping on the de-aging bandwagon with a scene from the hit TV series Westworld where he is in his younger avatar. The latest in line to go under the ...
Read Full Post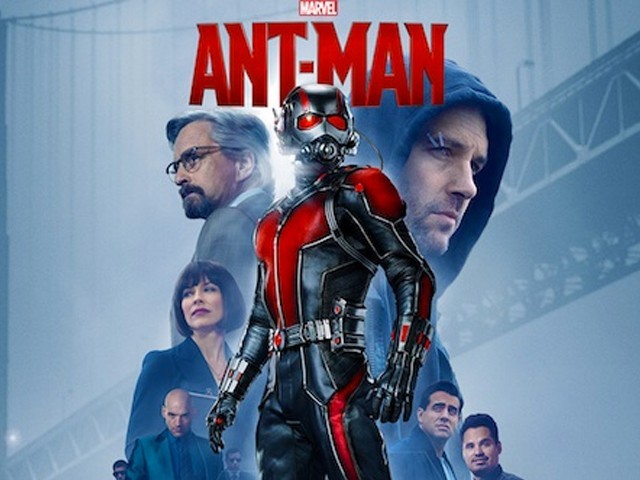 Ant-Man is an American superhero film, produced by Marvel studios. Based upon a comic character with the same name, Ant-Man, the movie marks the conclusion of Marvel's Phase Two of the Marvel cinematic universe.  Paul Rudd (Scott Lang) is starring as the lead role and is projected as a skilled albeit charming and street smart thief/ex-con who is seen helping his mentor cum friend, Dr Hank Pym (Michael Douglas). Dr Pym is the one who invented the technological wonder that is the "shrinking suit". Photo: IMDb Photo: IMDb If you're expecting Ant-Man to present the same pomp ...
Read Full Post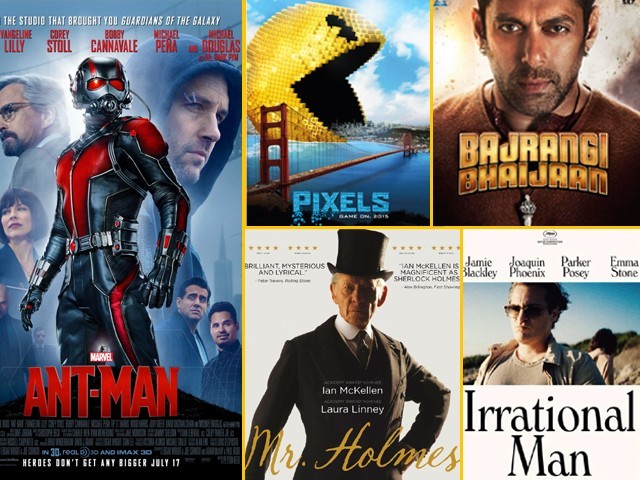 Each year Hollywood and Bollywood releases movies that shake the box office and create a buzz among the audiences. Knowing the unpredictable audience, some do well while others don't. Here are some of the movies that will hit cinemas this Eidul Fitr. Ant Man Photo: IMDb This year you will bear witness the rise of a rather different kind of a Marvel Comics superhero – Ant Man. Directed by Peyton Reed, the movie stars Paul Rudd as Scott Lang, who finds a suit that gives him extra strength, but shrinks him in size of an ant. Rudd is a criminal ...
Read Full Post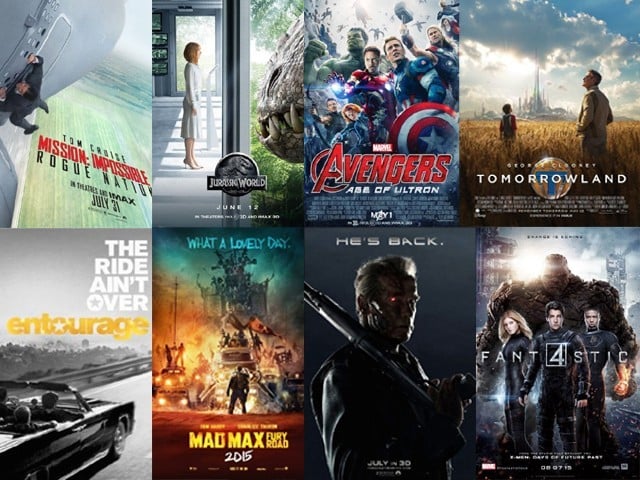 Summer is the busiest time of the year at the box office and we are honoured to see some of the best and most entertaining movies of the year. This year should be no different and there is already a great line-up of movies coming our way in the coming months. Here's my pick of the 15 movies that cannot be missed: 15.  Me and Earl and the Dying Girl Photo: Facebook page Sundance is known to bring out some great films – last year Whiplash and Boyhood both came from Sundance and became major Oscar contenders. Me and Earl and the ...
Read Full Post