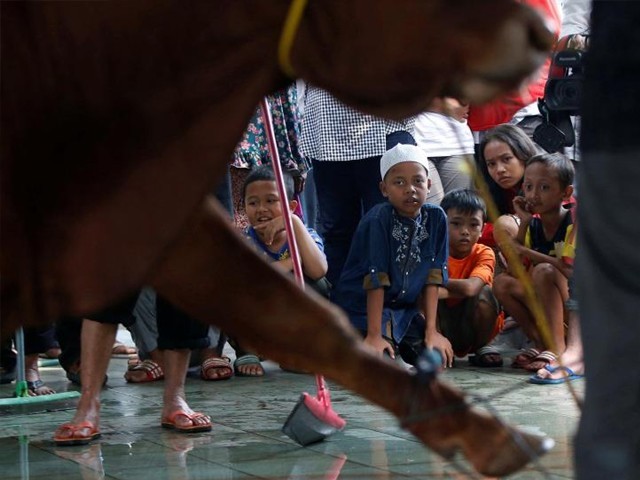 Children from the entire area had gathered on the roadside, nearby a lavish bungalow in our community. A sacrifice was about to be offered in the name of God. I looked at their faces: frantic, joyous, excited, confused and clueless. I couldn't help but wonder, how many of these kids have an idea about what was going to happen? By the look of it, it seemed that they were surrounding the giant camel and the butcher merely for the thrill. Thrill is an interesting emotion if you put it in the context of the Abrahamic sacrifice. Because seeking thrill is not the purpose of this religious ...
Read Full Post
The idea of being a vegetarian is still a strange and unheard concept in Pakistan. Primarily because there aren't enough vegatarians, and there are hardly any restaurants catering to vegetarian needs. When you come across a vegetarian here, you find them striving to sustain this 'spiritual' state. Two years ago, I watched the biographical documentary of Mahatma Gandhi and got convinced that I should spurn eating anything which has life and would go through immense pain to become edible. I did quite a lot of research on this subject, listened to the arguments proposed by People for the Ethical Treatment of Animals ...
Read Full Post
Hello people. It's been ages since I have written, but recently ET released a mini-story on Raja the sheep that made my blood run cold. Trigger warning for anyone who loves animals, but this is the sad reality of Bakra Eid, which I have covered before in: Please don't kill my goat and Please don't kill my goat or camel (II). Raja the sheep is owned by Jaffar Khan, a 'sheep enthusiast' who needs to be put in jail for the horrifying torture he has subjected his pet to. Let's leave aside the fact that he plans to slaughter a creature he loves; this grinning ...
Read Full Post