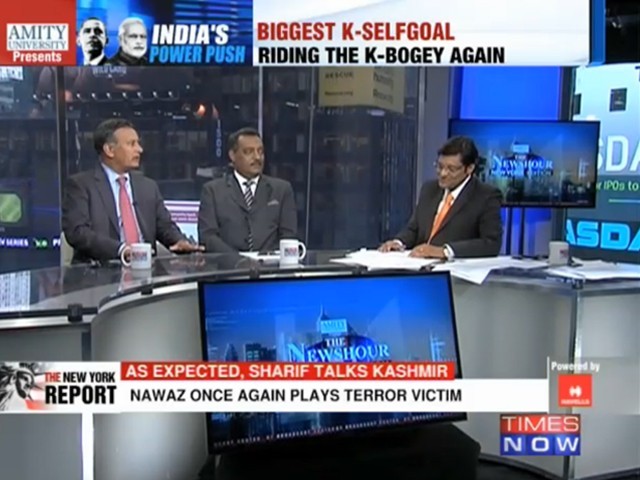 On September 26, 2014, Pakistani Prime Minister Nawaz Sharif addressed the 69th session of the United Nations General Assembly (UNGA) in New York in which he emphasised the urgent need to resolve the Kashmir issue "in accordance with the aspirations of the people" living in the disputed Himalayan region. "We cannot draw a veil over the issue of Kashmir, until it is addressed in accordance with the wishes of the people of Jammu and Kashmir." An Indian television anchor had apprehended that Pakistan would once again raise the Kashmir issue at the UNGA to 'internationalise' the dispute. The anchor believed that Kashmir was neither ...
Read Full Post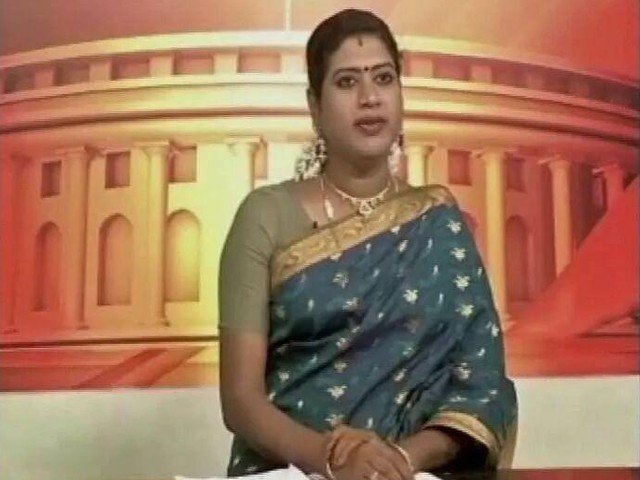 It is prime time bulletin on Lotus News, a satellite news channel in southern Indian town, Coimbatore. Dressed in a dark brown silk sari, 31-year-old Padmini Prakash is all set to read out the day's headlines. In matching brown lipstick, vermilion in the parting of her hairline and a bunch of white jasmine tucked in her black curls, Padmini sports a professional charm. Her Tamil pronunciation is clear. Her intonation is perfectly timed. In less than two months, Padmini has become one of the most popular news anchors of the television channel.   But it wasn't an easy journey for ...
Read Full Post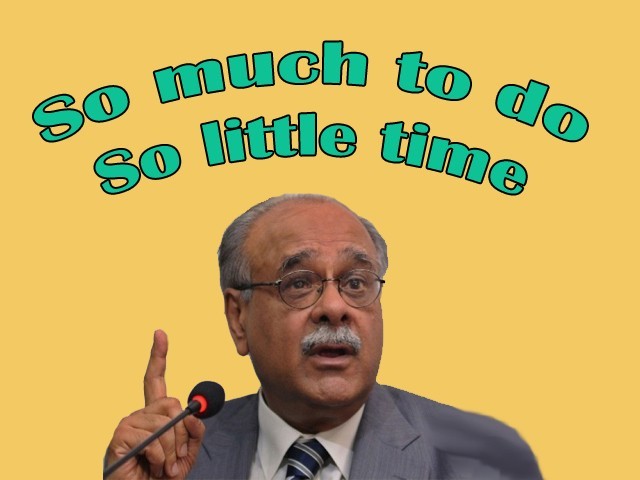 In 1976, Bollywood released a film called Hurfun Maula (jack of all). Very few people realised that this was actually a premonition for what Najam Sethi's future career would be. The Lahori Man For All Occasions (LMFAO) is now leading the Pakistan Cricket Board (PCB), after stints as caretaker CM Punjab, anchor on Geo, and editor of Friday Times. So here are some suggestions on what he should do in his latest job. Change the Name: As you might have realised, Pakistan is currently as popular on the global cricket scene as a leper in a surgery ward. However, you can ...
Read Full Post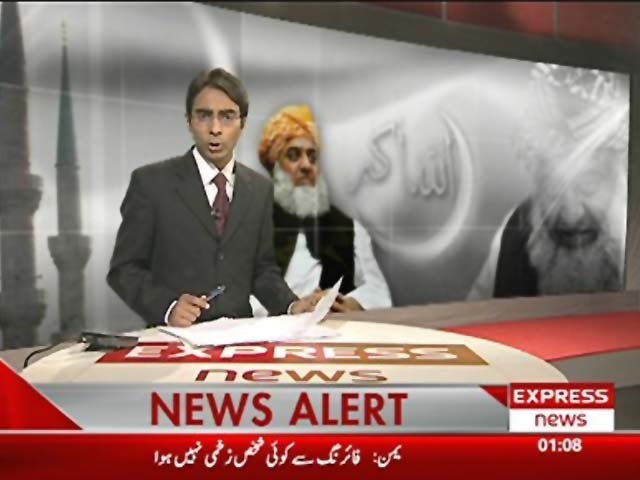 'Bottom feeders in the TV news industry', 'bimbos' and 'talking heads' – that's how I have often heard news anchors being described as. Some have even been accused of looking constipated on TV. Take my word – no news anchor deliberately puts on this expression on TV. Sometimes, it just happens! News anchoring in Pakistan is a relatively new concept. It emerged with the advent of cable TV news. Before the concept of sensational 24-hour Urdu TV news came to Pakistan, all one could find for decades was the poker-faced news readers only on Pakistan Television (PTV) news. In those days, they ...
Read Full Post
It is apparently not enough anymore to discriminate against religious minorities in our laws or to attack their houses of worship or places of residence in random, unprovoked acts of violence. People like Maya Khan now want to use the few remaining religious minorities in the country for entertainment too. Many publications have rightly pointed out that the televised conversion of a Hindu man named Sunil to Islam was an act that was incredibly insensitive to religious minorities in a country where forced conversions and abductions are far too common. But I have a far deeper problem with just the ...
Read Full Post
In the past week, two articles have appeared in this very newspaper on the subject of ghairat. The first, penned by nuclear physicist and prominent progressive Dr. Parvez Hoodbhoy and the second by a journalist, Miss Maria Waqar. Dr Hoodbhoy is of the view that ghairat (honour) and "fake nationalism" (the one that can be witnessed by our chest-thumping TV anchors and Baloongras on Twitter) was one of the cornerstones of fascist societies like Nazi Germany and that as societies moved from tribalism to modernism and now post-modernism, the notions of "ghairat" are anachronistic and will not do us much ...
Read Full Post
The stage is a dark, treacherous place where under the glare of the spotlight, the bait doesn't realise when it becomes the catch. Or so happened to a military analyst who, as a moderator of discussion on electronic media, impressed upon her panellists to not attempt and be an authority on subjects they have little command over. It started all too innocently with a joke on tables being turned. On the judgment day, Marilyn Monroe was found to be in Zia's lap. Befuddled observers were informed that this is not Zia's reward, but Monroe's punishment. Likewise, the moderator Ayesha Siddiqa said, the sharp ...
Read Full Post
The Pakistani Television media has a problem. It is too often racist, sexist and intolerant of religious beliefs of minorities. How do citizens push back against the tide of propaganda being fed on the airwaves? I don't think anyone should be advocating for the government to regulate channels. When the government is given power to regulate media it is very easy for regulation to become censorship. What should be done? It is simple. Citizens should push for economic boycotts. It is important to understand how media works and how they generate money. Unlike print media which also earns money through the circulation of ...
Read Full Post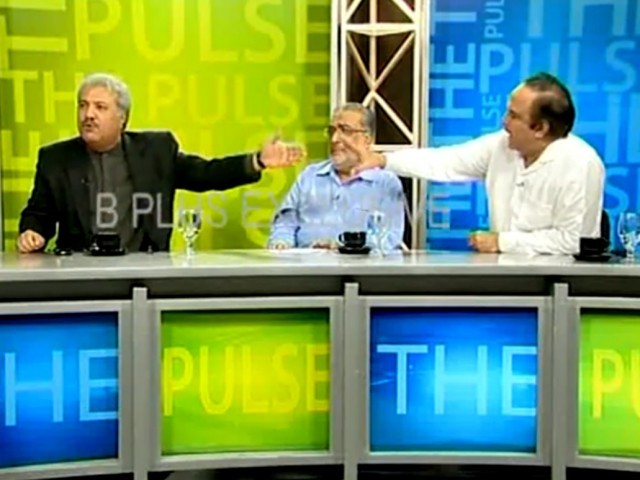 What happens when you put three political leaders on a standardized panel set with a confused looking anchor and throw in the word 'pithoo'? A bar room brawl that would put fraternity boys to shame. Leaders on a local talk show recently became highly emotional when the issue of secret loyalties to the US came up. The entire situation descended in politicians childishly echoing "No, you are" at each other and ended with one leader picking up a glass of water and flinging it across the set at his colleague. Thankfully, he missed. The Tehreek-e-Insaaf and Pakistan Peoples Part ...
Read Full Post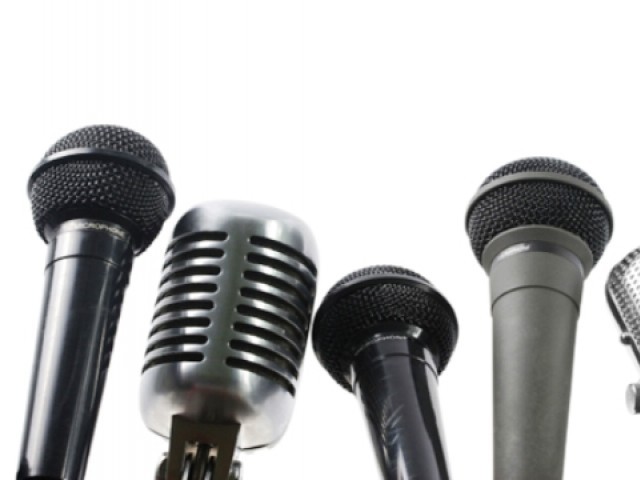 "Censorship ends in logical completeness when nobody is allowed to read any books except the books that nobody reads." These words by George Bernard Shaw seem familiar. Aren't we living in a society where every word we read has a background? The audacity of expression has been long lost and we have also lost the courage to read what we wish – to read what is not considered "essential reading," to read something that is not a must for floating in the sea of absurdity around us. Do we need to change this? Yes, we do. Spectators of our own history Our ...
Read Full Post