In this two part series, Raza Naeem translates passages from Manto's nine Letters to Uncle Sam and discusses their enduring legacy. Read Part 1 here.  ~ Fifth letter In his fifth letter, Manto brilliantly exposes America's pretensions about maintaining world peace even after acquiring the capability to make hydrogen bombs: "I have heard that you have made the hydrogen bomb just so that there should be absolute world peace. Although God knows better, but I am sure of what you say because I have eaten your wheat and, after all, I'm your nephew. Although the young should readily obey the elderly, but I ask ...
Read Full Post
In our part of the world, our society comes equipped with a 'sorting hat' of sorts. When a girl is born, the hat is placed on her head and she is given an instant identity of a daughter, niece or a sister. As she grows older the identity keeps evolving; she becomes a wife, a mother, a grandmother and then she dies. Of course men are also handed the same titles too, a son, a brother, a husband etc. However in more cases than not, it is not what gives them their identity. An alcoholic husband who beats his wife ...
Read Full Post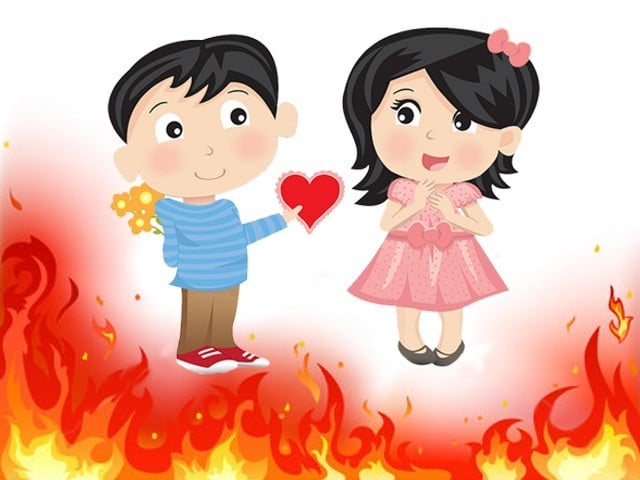 If the famous Bollywood song from Amar Akbar Anthony was made in 2015 in Pakistan, the lyrics would be altered to, "Taliban pyar ke dushman haye haye, Meri jaan ke dushman haye haye". The war on love in Pakistan has gone on for too long. Last year, the Islami Jamiat Talba (IJT) group in University of Peshawar claimed that romance was foreign to Pakistan. This is precisely why children need to be hugged and women need to say yes to all those friendship requests. See what you lead us to do when you say no? If you cannot say yes to all our friendship requests, at least ...
Read Full Post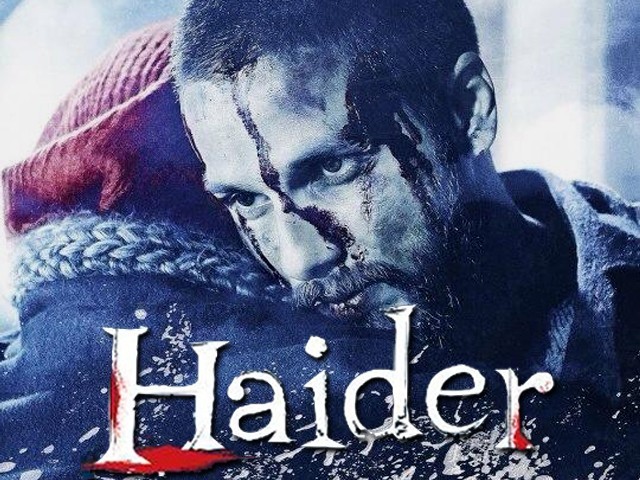 This is not a review of the film 'Haider', but an evaluation of the strong political reactions it has generated. This review is unsuitable for adults easily aggrieved by unfavourable judgement of their political views. Vishal Bhardwaj has established himself as an artist who likes to prod controversial subjects, just to see what happens. While the film itself boasts an impressive rendition of Shakespeare's magnus opus, set to the beat of dazzling musical numbers, and jaw-dropping footage of the embattled valley, what truly stands out is its boldness. India: 2/5 stars While Haider managed to successfully squeeze its way through tight grasp of the Central Board ...
Read Full Post
I remember the first time went to a mall; it was way back in 1977. The place was called Brent Mall. Hindsight tells me it was not too big and probably inconsequential, but it looked huge and I hated it. It was a sanitised place of shopping, crowd dressed every which way to impress, straight lines, homogeneous construction, and uniformity of thought. No culture or creativity. Today, commencing from USA, expanding to Europe, Middle East and now Asia, the mall is the 'in' place. It's a destination, where you can spend the day. shop, eat, snack, have coffee, watch a movie ...
Read Full Post