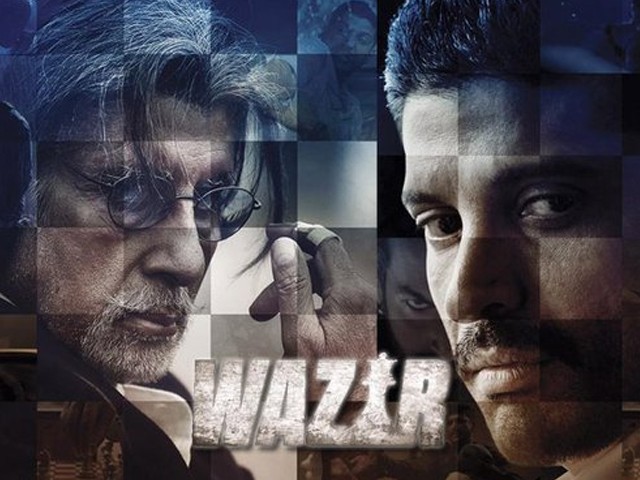 Wazir is one film that proves that, if made well, a good movie has the power to possess its audience. With flawless acting from Amitabh Bachchan and Farhan Akhtar, Wazir is one emotional rollercoaster ride. There is no question that, even at the age of 73, Amitabh Bachchan's acting is unparalleled. Farhan Akhtar, remaining true to his legacy, gave a performance par excellence. So it is no surprise that this movie is the exemplification of the perfectly synchronised dance of two seasoned actors. You will have to see it to believe these words though. Photo: Wazir Facebook page Bachchan plays the role of Pandit Omkarnath Dhar, a ...
Read Full Post
Rohit Shetty is known for his star studded cast, comedy capers which are stuffed with silly jokes, senseless scripts, unbelievable coincidences and over-the-top blasts that fling vehicles in the air. Whenever Shahrukh Khan and Kajol have appeared together on screen, the audience has burst with love. The new box office records are a testament to that.  The duo's popularity is reminiscent to that of Amitabh Bachan and Rekha. No other on-screen couples  have been adored by fans as strongly as these two. The young and multi-talented heartthrob Varun Dhawan is considered the next big "entertainer" in B-town. Photo: ...
Read Full Post
Today is Shah Rukh Khan's 50th birthday. The man, who is essentially the face of Bollywood, continues to inspire and delight people all over the world. Khan has had a career spanning nearly three decades and has encapsulated billions of people worldwide with his tear-jerkers and childlike antics.  He is, no doubt, one of India's most revered artists and is considered to be amongst the 'greats' like Dilip Kumar and Amitabh Bachchan.  Most people growing up in the 80s would have watched his movies and he is probably more popular (in numbers at least) than Brad Pitt or George Clooney. ...
Read Full Post
Brilliant art direction, exceptional storyline, unconventional relationships and very subtle performances come together to make Piku an enjoyable and unforgettable family drama with a harsh reality. It is an informal, witty and emotional anecdote about the convoluted rapport between an educated daughter and her inflexible elderly father. The movie focuses on daily tribulations in a cheerful and carefree manner which effortlessly speaks to the audience. Directed by Shoojit Sircar, the movie relates the story of a 70-year-old retired Bengali man, Bhashkor Banerjee (Amitabh Bachchan), who lives in Delhi with his daughter, a working woman, Piku Banerjee (Deepika Padukone). Photo: Facebook page Photo: ...
Read Full Post