The editor of an LGBT magazine in Bangladesh was hacked to death two days ago. This is not the first time that something of this nature has happened, and neither will it be the last. Tracing back as far as ancient Greece, up until Christianity became the official religion of the Roman Empire, same-sex unions have existed in some form or the other. The Church was obligated to be critical of non-procreative unions and this began to be seen as deviant behaviour. Soon after, same sex unions became socially and legally unacceptable. However, times have changed as well as our mentality. Scandinavian ...
Read Full Post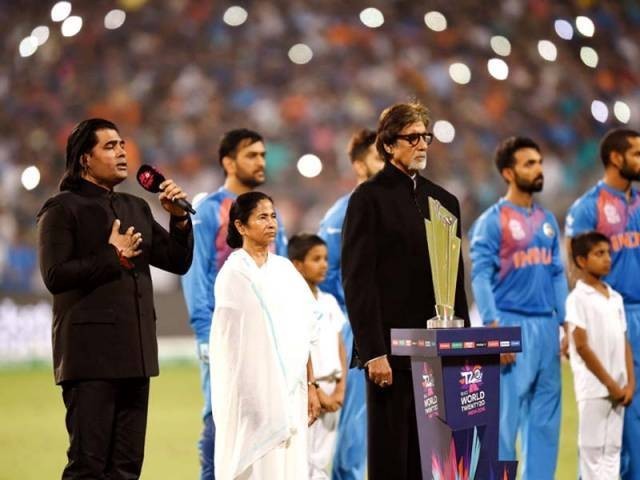 Cricket matches unite the country and bring out the maximum national fervour Pakistanis can ever muster, especially if it's an India-Pakistan game. But this time what gave more fodder for the newsfeed than the defeat itself, was Shafqat Amanat Ali's performance of the qaumi tarana. After Qandeel Baloch's offers to the cricket team – we finally found something unique, fun and deeply rooted in our patriotism to go gaga over. All of which makes a great combination for some national criticism. Pakistanis were excited that someone as talented as him was chosen to accompany the stalwart Mr Bachchan in performing their respective country's national anthem. However, as with ...
Read Full Post
I am Pakistan's disaster, I am Pakistan's reluctance, I am Pakistan's prejudice, I am Pakistan's vehemence. I am that blazing ferocious sun, which strikes only the poor of Karachi and pardons the rich, I am that torrent of monsoon flood that demolish the house of the peasant, overlooking the palace of the landlord nearby, I am that dancing death in a farmer's house whose seeds the government didn't buy, I am that wrath of God destined for the weak only. I am the falsified history which is being taught to the students, History which glorifies the tyrants and undermine the real sons of the soil, I am the bellicose politician's instinct of felony; felony that ...
Read Full Post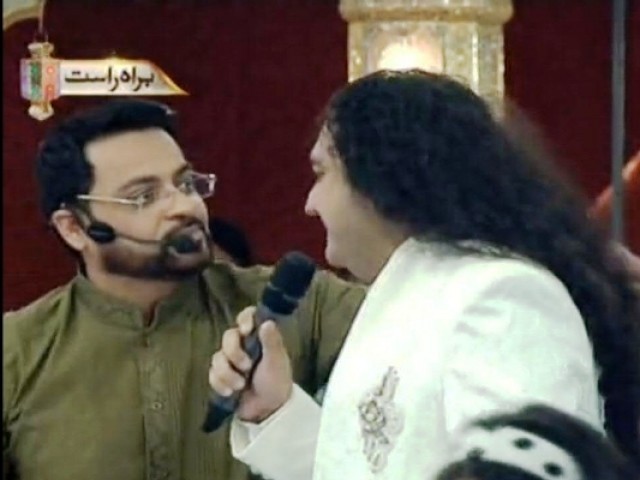 The notorious Amir Liaquat invited an equally notorious Taher Shah to his Ramazan show, and well, had quite a bit of fun at Taher Shah's expense on live television. Here's a video of what he did: This treatment of Taher Shah has triggered an unpleasant response to Aamir Liaquat and his show; people believe that what he did was absolutely detestable.  According to them,  Shah is also a human being who didn't deserve to be treated with such disrespect – especially on live television. In other words, Pakistanis are now defending someone they themselves took great pride in ridiculing when the song Eye ...
Read Full Post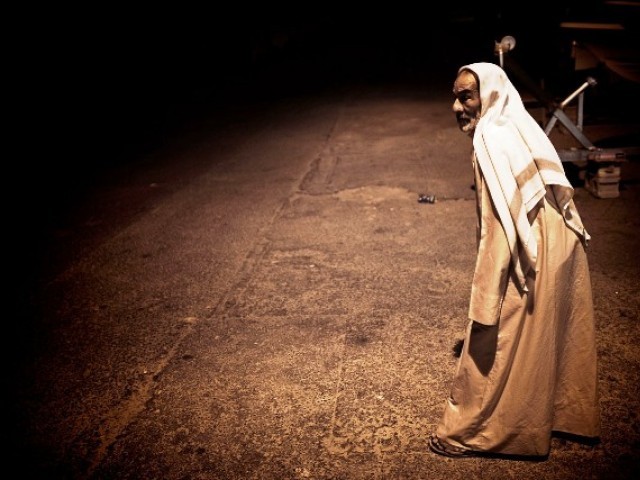 Arsalan's mother had cooked his favourite dish today: kalool (red beans) with lamb mutton. The beans were from the mountains of Dir, and were special, the reason being that the archaic methods of agriculture are still in practice there. These methods resulted in a low yield, but the taste of the produce was unrivaled. The mutton was from Namak Maandi – Charsi Tikka Shop made sure that the lambs that they slaughtered were young and their meat was left in the freezer for a week or two. They wouldn't sell raw meat to anyone, but then Arsalan was one of their regular ...
Read Full Post
After hours of cat and mouse between copyrights owner and uploader, the Dr Aamir Liaquat video is now firmly rooted on YouTube servers. Even with Mr Liaquat denying the authenticity of the recording, his claims are not swaying the public at large. He has undeniably been caught, exposed and will perpetually be grilled over his less-than-holy behavior. Preceding this fiasco by several months, I had come across a YoutTube personality who similarly exposed people doing things deemed unacceptable. His special interest wasn't TV personalities and their unbecoming demeanor off-camera – his subjects seemed ordinary people like you and me, who want ...
Read Full Post