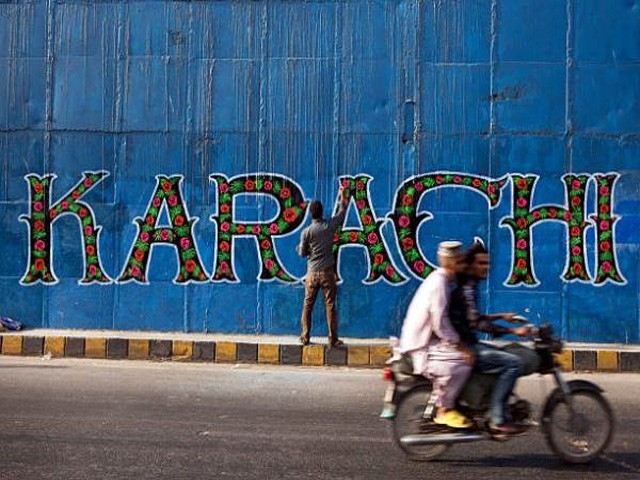 Standing somewhere in the middle of Istanbul's Grand Bazaar, I guess my attire gave it away and they all greeted me with a seemingly customary "jeevay, jeevay Pakistan!" Towards the end of my trip, the salutation actually became comical – until this random shopkeeper asked me where I was from and what I felt my city represented. Before travelling to Turkey last month, I was told about Turkish hospitality and I got to witness their warmth towards desi tourists for myself. But for a total stranger to ask me what Karachi means to me, was something entirely new – I've ...
Read Full Post
After hits like Khuda Ke Liye and Bol revived Pakistani cinema, Shoaib Mansoor is all set to return with another potential box office hit, Verna. Directed by Mansoor and produced by Showman Productions, the trailer has already amassed more than a million views on YouTube since its release. #Verna Trailer – 1 Million Views on YouTube!!! A film by Shoaib MansoorReleasing on 17.11.17#HUMFilms #Shoman #MahiraKhan pic.twitter.com/I9UAEIpFz4 — Verna The Movie (@VernaTheMovie) October 19, 2017 Not only have Mansoor's previous films been considered monumental for Pakistani cinema, he is also the brains behind classic drama serials in Pakistan like Alpha, Bravo, Charlie, Fifty Fifty and Ankahi. It is thus unsurprising that news of ...
Read Full Post
Pakistani dramas have always attracted massive audiences. Their quality and subject matter has always been above par – especially if we consider the dramas that have been produced by our Indian counterparts and compare them with the likes of our classics such as Ankahi, Dhoop Kinaray, Aanch, Tanhaaiyan, Dhuwaan, Alpha Bravo Charlie, Uroosa, Parosi and many more. Since our entertainment industries have always been in some sort of a competition, it is safe to say that India wins with Bollywood and Pakistan wins with its dramas. Armed with strong scripts, excellent performances, crisp production value and acute directorial skills – ...
Read Full Post
Corrupt, immoral, ill-mannered, undisciplined and mostly 'chillar'– these words strike people's minds while thinking of the civilian government's prime law enforcement agency: the police. Even I had such an impression, although not as vile, of the police, owing to my encounters, interactions and dealings with the paramilitary force. But, after joining it, I have seen another side of the coin that remains hidden from the limelight of the masses' eyes. Each kind of image or character building, whether flaunting or humiliating, takes time to build. The successive years of deep politicisation, improper institutional training, out-dated infrastructure and above all, a lack of funds coupled with an inappropriate ...
Read Full Post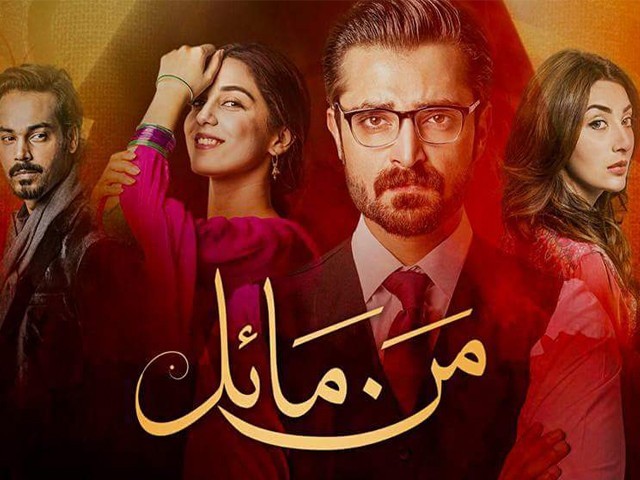 Mannu: "Amma, amma. Please mujhay jaaney dain. Main unkay baghair marr jaun gee. Main nahin reh paaun gee. Please mujhay jaaney dain."  (Mother, mother. Please let me go. I will die without him. I won't be able to live. Please, let me go) Dad: " Jaaney do issaay." (Let her go) Mom: "Yeh kya keh rahay hain aap?" (What are you saying?) Dad: "Jaaney do issaay!" (Let her go!) Mannu runs towards her father who signals her to stop. "'Jao. Khari kyun ho? Raasta khula hai. Tumhain ab koi nahin rokay gaa." (Go. Why are you standing? Your path is clear. Nobody will stop you.) Mannu: "Aisa ...
Read Full Post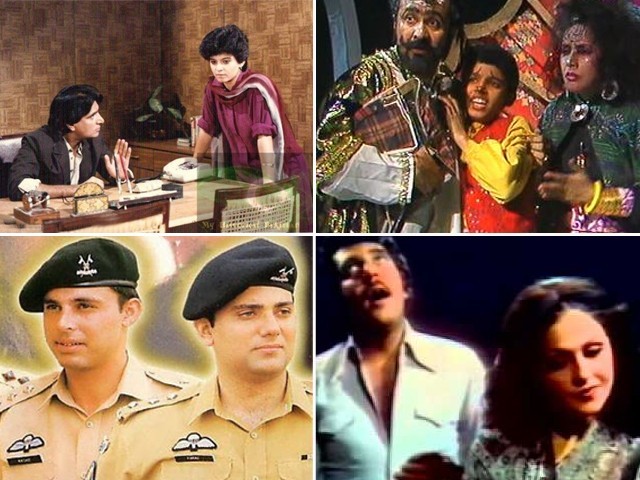 A few days back, while surfing through the inane number of television channels late at night, I came across a repeat telecast of Aangan Tehrra on PTV. Since I had nothing better to do at the time, I decided to watch it for a while… and just in the first few minutes, I was hooked. I remembered watching this show as a child in bits and pieces. But seeing two episodes back-to-back made me realise what a masterpiece this drama was. And at the same time, it dawned on me about how little our current dramas have to offer. Therefore, in the name of ...
Read Full Post
The troubled image of modern Pakistani women conjured up by Pakistani dramas is extremely distorted and single dimensional. Stories, it is said, are a subtle yet are the most influential way of documenting the social evolution of a society. The story of a woman sells but the modern media has gone one step ahead by proving that the story of a woman being abused, tortured, beaten and humiliated sells faster. The massive projection of domestic and women related violence might appear as an attempt to serve the cause but a closer look will reveal an entirely different and gross story. The disturbing image of woman ...
Read Full Post
Gone are the days when families would sit together and watch Pakistani dramas. Instead, today we get to see the 'not-so-moving' storylines that seem to be inspired by Indian soaps. What is worse is that our TV channels show things that are in direct contradiction with our cultural and social values. From pregnancies to abortions, from extra-marital affairs to illegitimate children and elopements, we have been exposed to all kinds and degrees of absurd content in these dramas in the name of modern entertainment. Even respectable relationships are not spared. I have seen countless dramas where a guy falls in love with ...
Read Full Post
Remember the time when owning a cordless was the coolest thing ever? Cricket had just become a national craze and Imran Khan a living legend; Wasim Akram's 'Mein Cigarette Nahein Peeta' ad had caused half of the teenagers to eschew cigarettes; Fanta had finally started getting accepted as a guy's drink; Atari and Nintendo were the next coolest thing to a Ferrari – not to mention shooting a duck with an actual gun on your Nintendo. How about playing Dave 1 on your brand new Windows 95 and finding out you couldn't cross level three no matter what? Or perhaps ...
Read Full Post