It is the defining moment of the year gone by, not because it finally became part of a global movement but more so because it took a second wind to unsettle the dominant voices of patriarchal corridors and send a message that #Metoo was not about some misguided and delayed wave for justice, just as it was never about a woman in the wrong job at the wrong time. All it had ever been about was consent. October 2018 will be remembered as the renaissance of the #MeToo movement in India. A forgotten actress Tanushree Dutta touched down from the ...
Read Full Post
It's been a year since the #MeToo movement took the world by surprise and storm, changing the way we see the world as brave voices unmasked the predators among us. But the past year has offered us all a mass of contradictions. On the one hand, countless women have spoken up and we've seen allegations against more famous men than ever before. However, at the same time, nothing concrete has happened. It's almost as if women speaking up against men do not really achieve anything, as men always have each other's backs, and more often than not sadly, women ...
Read Full Post
The #MeToo movement in India kicked off right after Bollywood actress Tanushree Dutta alleged that Nana Patekar sexual harassed her. Since then, many women have come out with their #MeToo experiences on social media, accusing several celebrities of sexual assault or harassment. In the past few days, there has been an outpour from women from all walks of life. This is the first time that so many women in India have gathered enough courage to tell their horrific stories of sexual misconduct and to even name prominent perpetrators. In a staggering revelation made on Monday, the Bollywood writer and producer, Vinta Nanda, posted ...
Read Full Post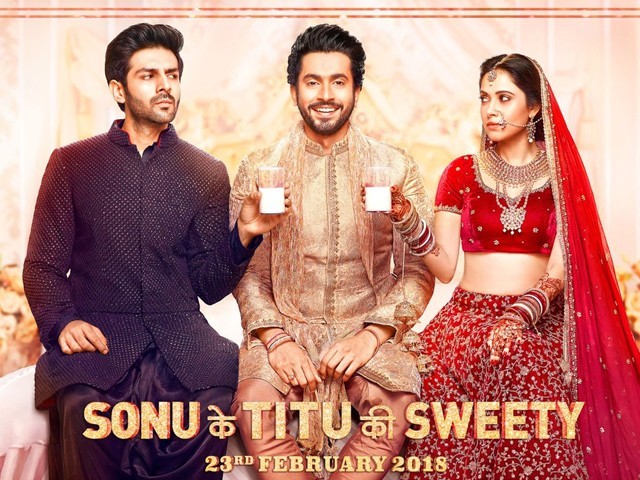 Luv Ranjan is a director who knows his craft impeccably. With films like Akaash Vaani and the Pyaar Ka Punchnama series, Ranjan proved that he is the torch bearer for new-age and unorthodox filmmakers in Bollywood. He has received both critical and commercial appreciation for the writing and direction of his previous films – a rarity for new filmmakers experimenting with the genre. Ranjan's latest offering, Sonu Ke Titu Ki Sweety, has piqued the curiosity of viewers with its quirky trailer, and made audiences wonder if the movie will do justice to the 'best friend versus girlfriend' trope that has been ...
Read Full Post