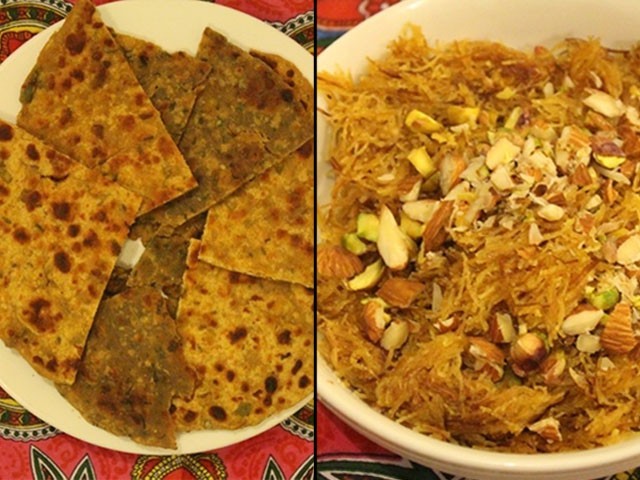 Pakistani winters always remind me of winters spent in my village, the simple life as I call it. No artificiality, no hypocrisy, just contentment. Since I have only ever spent time in a Punjab village setup, I can vouch for their sociability, entrepreneurial skills and of course the food! This is not to say other provinces do not have these characteristics,  just that I wish I can someday explore the unique elements they too are sure to have. Bringing our attention to the food, my mind recalls one village winter delight among many – besan ki roti (gram flour bread). Almost ...
Read Full Post
During my last winter break, I found the ultimate gratification for my sweet tooth cravings in Bahrain. It was an accidental discovery soon to develop into a love affair. I had stumbled on a yellow, crumbly cake hiding in my aunt's kitchen. This was a cake not witnessed by me before as it defied my prior experiences with cakes. I knew it was cake because of its smell but it hadn't risen –  which is not a compliment for cakes. It was a crumbly scone-resembling cake drenched in sticky syrup. It reminded me of the local Arabian Mahal-e-halwa. Curious, I convinced my ...
Read Full Post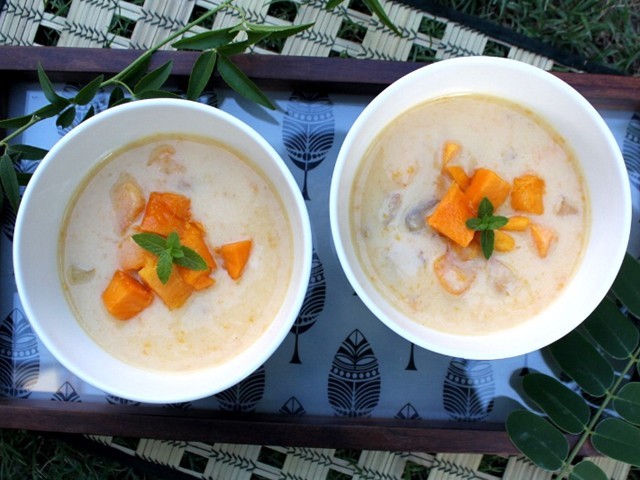 Mango season and Ramazan have been coinciding since the last few years. Hence, my love for mangoes has made me incorporate mangoes in my Iftar regularly. With June's blistering heat around, one longs for things that are cold and refreshing while breaking the fast. This simple and easy to make mango yogurt provides that along with appropriate nutrition. I always save an extra bowl for Sehri as well. Hope you will try it out. Ingredients: Unsweetened Yogurt – 500 grams Sugar – ¼ cup Mangoes – 3 medium-sized (cubed) Dates – 8 (pitted and chopped) Fresh Apricot (Khobani) – 5 to 8 (pitted and chopped) Almonds – 8 to 10 (coarsely chopped) Method: 1. Add sugar to the yogurt and mix ...
Read Full Post
For me, there can't be an Eid without the ravishingly delicious Kheer – the ultimate sweet indulgence. A new twist to this traditional delight will surely bring a smile to your lips and, while the tongue revels in its milky glory, its creamy decadence will keep you entranced and craving for more. Food aficionados like me are fascinated by the Mughals who brought their rich, aromatic food culture, and thereby refined cooking to an art form. The exotic use of spices, dried fruits and nuts makes Mughlai cuisine undeniably unique in style. Extravagant connoisseurs of beauty, they left behind an enduring legacy of culinary ...
Read Full Post