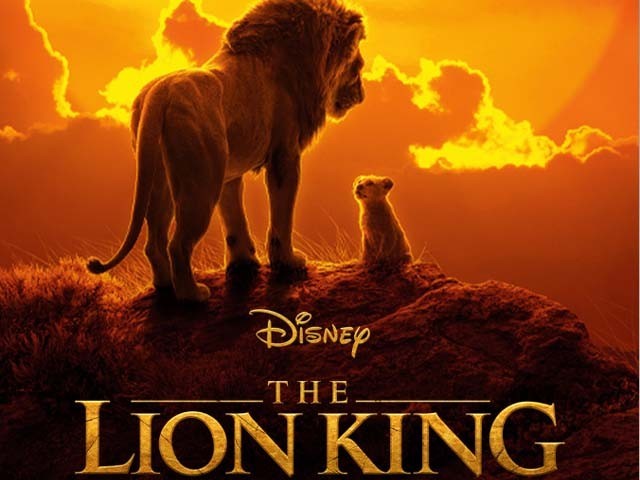 The success of 2016's live-action remake of The Jungle Book opened a new dimension for Disney; a dimension in which they could dust off their animated properties from the past and cash-in on the nostalgia through new live-action remakes. It's not as if they hadn't done this before with live-action reiterations of Alice in Wonderland and Sleeping Beauty (Maleficent). However, the success of Jungle Book consolidated this as a long-term corporate strategy. Since then, live-action remakes of Beauty and the Beast, Dumbo and Aladdin have all hit the big-screen, with remakes of Mulan, Peter Pan, The Little Mermaid and even Lilo and Stitch already in the ...
Read Full Post
The trailer for the upcoming Dumbo makes me rue the day Disney figured out they could make a killing simply by turning their animated classics into live-action adventures. It's a shrewd strategy – recycling tales that have already proven to be popular, cashing in on the nostalgia they invoke, and reselling the same product all over again in new packaging. It's also a strategy that has generally brought in a lot of dough for the House of Mouse, so obviously the studio has doubled down on the idea and decided to reimagine everything they can possibly think of (looking at ...
Read Full Post
Over the decades, Disney has mastered the art of recycling popular stories and fairy tales and turning them into either animated or live-action cinematic adventures that charm audiences while also dominating the box office. After all, some of their highest grossing ventures, such as Frozen (2013) and Beauty and the Beast (2017), have been inspired in a similar fashion from existing works. Their latest foray into the fantasy adaptation is The Nutcracker and the Four Realms, a live-action reimagining of a Christmas classic. Directed by Swedish filmmaker Lasse Hallström, the movie is based on both, ETA Hoffmann's story The ...
Read Full Post
If you read Madeleine L'Engle's fantasy novel A Wrinkle in Time as a child (or even as an adult for that matter), then chances are that your mind's eye probably didn't conjure up an image of Oprah Winfrey in a blonde wig whenever the character of Mrs Which appeared in the story.  And if you were to come up with a fantasy casting for a movie adaptation of the 1962 classic, then once again, blonde Winfrey probably wouldn't have been the first person you pictured in that role. Photo: IMDb But that somehow is exactly what we're getting in the ...
Read Full Post
It seems like the year 2016 just started a while back, but here we are, just a few days shy from welcoming 2017. A lot happened last year which took us by surprise and shocked us. But even amidst such unpredictability, we were not prepared to see some of the deaths that came our way. Some were lost to old age, some to disease and some to murder. But regardless, they were all taken too soon. Here are some of those names, in no particular order. Peter Vaughan Photo: IMDb Even though he had a career spanning 75 years, ...
Read Full Post
In Pakistani schools, making it compulsory to study the Holy Quran is a bit like insisting the prime minister to take a cruise along the Panama Canal for his birthday, never mind that it's supposed to be a beautiful spot. Yet, compulsory Quranic studies is apparently in store for young Pakistanis according to a speech given by the Minister of State for Education and Professional Training, 'Engr' Muhammad Baligh ur Rahman. Mind you, speeches given by government ministers are often so much chaff, but still, speaking at Al-Huda International School's fourth annual day celebrations (where else?) 'Engr' Rahman said that; "This process ...
Read Full Post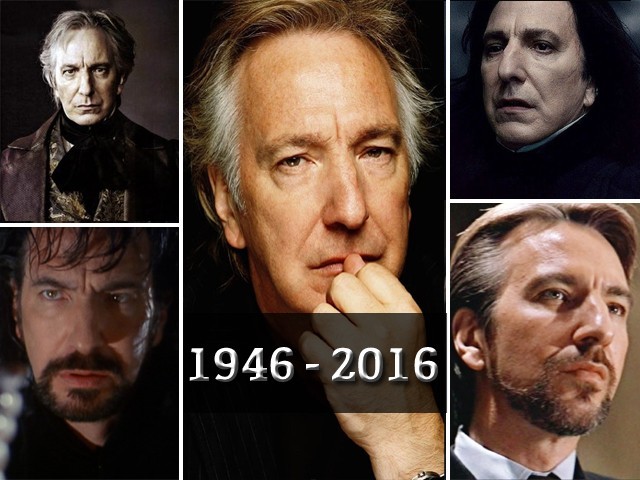 Alan Rickman, the actor who played an array of eccentric roles in different cinematic visuals bid farewell to the world, and parted from his fans, on January 14, 2016. Rickman, who died at the age of 69, was suffering from cancer. The veteran actor was recently well-known for his role of the villain, Severus Snape in the films based on JK Rowling's Harry Potter books. Today, however, I would like to remember him as Alan Rickman, on and off-screen. Here are my top 10 Alan Rickman moments:  10. Charity work and politics Alan Rickman was a supporter of multiple charities and ...
Read Full Post
Despite the many differences between the East and the West, one dilemma is shared all over and that is the emancipation of women. Irrespective of social status, age, ethnicity or time period, women have faced oppression and have been forced to 'compromise' their basic rights. Today, the world celebrates womanhood. Every woman is made to realise that she is more than just someone's daughter, mother or wife. Today is a day of celebration for both men and women – a day when you feel proud about being a woman or knowing one. Art has always had a way of recounting history in a ...
Read Full Post