When I reviewed Mahira Khan's last film, Verna, which according to me, had some next level blunders in terms of both content and performance, I was told,  "Whether you accept it or not, Mahira is a superstar of the Pakistani film industry; it doesn't matter if her films don't do very well at the box office, she's a crowd-puller." Today, when her film Superstar is all set to release and she's playing the titular character in the film, these lines resonate in my mind. Will Mahira be able to showcase that zing and spark which Ehteshamuddin's film Superstar requires? Will Bilal Ashraf be able ...
Read Full Post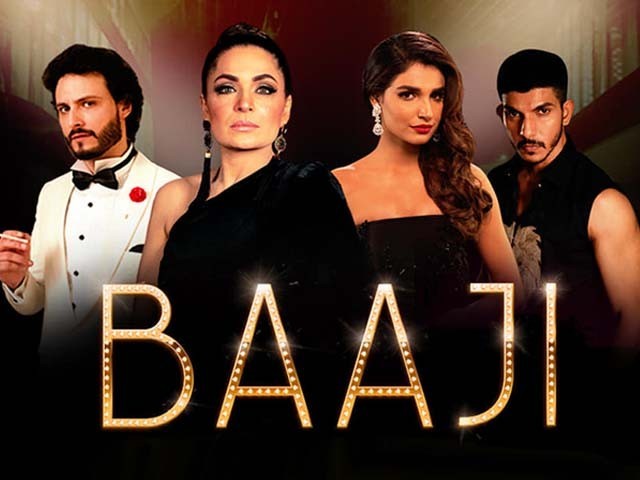 The Pakistan cricket team had a terrible day against India in the World Cup. That was disappointing. Yesterday, I interviewed a candidate for a position and despite a great profile on paper, the interview was quite mediocre. That was also very disappointing. But both these disappointments combined, added with other top 20 disappointments I have had in the last 30 days, are still less than a quarter of the disappointment that Baaji was. Let's face it, the trailer for Baaji did not turn the screen ablaze; however, there was still hope. Saqib Malik once directed Khamaj, arguably the best music video ...
Read Full Post
Rightly considered one of the most anticipated Pakistani movies of 2019, Baaji's trailer was unveiled yesterday to largely positive reviews. Saqib Malik's directorial debut, the first few seconds of the trailer show the film to be a cross between genres as we see drama, action, comedy, revenge and even murder. The cast includes the ever-glamorous Meera, who shares the screen with model-turned-actor Amna Ilyas. Other primary actors include Osman Khalid Butt, Mohsin Abbas Haider, Ali Kazmi, Nayyar Ejaz, and Nisho Begum. Baaji is about an aging former movie star trying her best to keep pace with younger, emerging talent that ...
Read Full Post
The trailer of Kamal Khan's debut Pakistani film Laal Kabootar recently released and it's already making waves. The movie stars Ahmed Ali Akbar, Mansha Pasha, Rashid Farooqi and Faiza Gillani in lead roles along with Ali Kazmi. The film is produced by Hania Chima and Kamil Chima. From the trailer, it is evident that the story of the film is based in Karachi. It appears to be a crime caper thriller, a niche in which Pakistani cinema has not experimented much. The trailer of Laal Kabootar is receiving a positive response from people of all social classes and here are four reasons why it ...
Read Full Post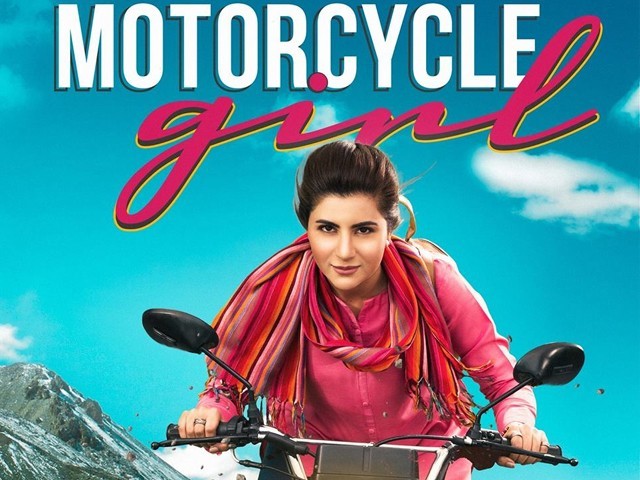 Adnan Sarwar, who debuted with Shah a few years ago, is back with another movie based on a true story. It is the story of the first female biker, Zenith Irfan, who travelled to Khunjerab on a bike all by herself. Motorcycle Girl is amongst the most awaited films of Pakistan; not just because Sohai Ali Abro plays the lead, but also because the movie is a tribute to women empowerment and tells the tale of how women can do whatever they set their minds to. Motorcycle Girl narrates the story of Zenith (Abro), who works in an agency, and because of ...
Read Full Post
Adnan Sarwar, the famed director cum musician of the biographical sports film Shah (2015), is back to mesmerise filmgoers with another biopic – Motorcycle Girl. This time, he dramatises the life of a young Pakistani woman whose real life motorcycle adventures were highlighted across the globe, and played a significant role in breaking the stereotypes surrounding women in a conservative society. Although, Sarwar's directorial debut Shah, based on life-story of Olympian boxer, Hussain Shah, who won the bronze medal in the 1988 Summer Olympics, received mixed reviews upon its release in Pakistan, his latest venture has been much anticipated. Produced by Jami, ...
Read Full Post
Currently airing on Urdu 1 and starring Saba Qamar, Ali Kazmi, Sarmad Khoosat, Irfan Khoosat, Nadia Afghan and Saba Faisal, is a drama called Baaghi. This drama explores the life of Fouzia Azeem aka Qandeel Baloch, the social media superstar who was murdered by her brother in the name of honour. Qamar plays Fouzia Batool – a sparky, witty woman residing in a small village in Punjab. She's not your average village damsel; she harasses her harassers and talks back to anyone who dare oppress her. Filled with an inviting antagonism and natural charm, Fouzia's personality is a firecracker. She dances at weddings and sings Noor Jehan songs. ...
Read Full Post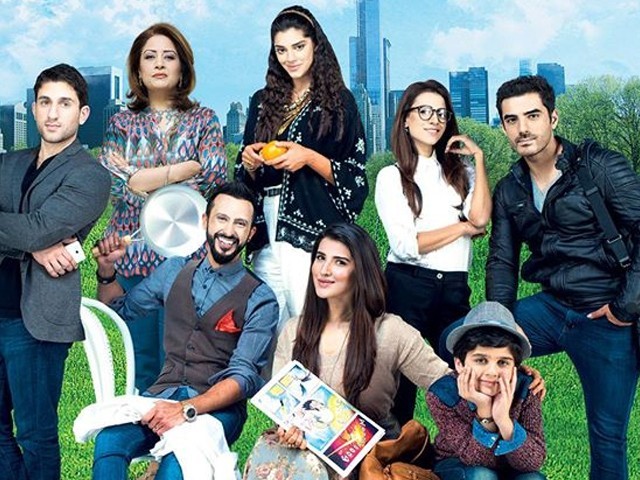 All those who were praying for Pakistani cinema to revive, it's finally time for you to cheer up. Mehreen Jabbar is a well-known figure in the Pakistani entertainment industry and for good reason, because she's all geared up for her new movie Dobara Phir Se. The movie provides a platform to some well-known actors and actresses including Adeel Hussain, Sanam Saeed, Hareem Farooq, Ali Kazmi, Tooba Siddiqui and Atiqa Odho. Hareem Farooq, Adeel Husain, Ali Kazmi and Sanam Saeed on the set of Dobara Phir Se.PHOTO: Dobara Phir Se Facebook Page Dobara Phir Se has been marketed really well considering it ...
Read Full Post