He brushed off the litter of ash from his clothes, pursed the filter between his nicotine stained lips, and inhaled another deep drag of chemically-infused smoke. He allowed the sensation of the hit to take over his entire body, feeling his head spin and his body go numb. It was like the doors of a dam opening, as a whirlwind of thoughts rushed through his head in chaos. His thoughts rested at their favourite home track where his train of thought often took him – why did he continue to do the same things over and over again, expecting different results each ...
Read Full Post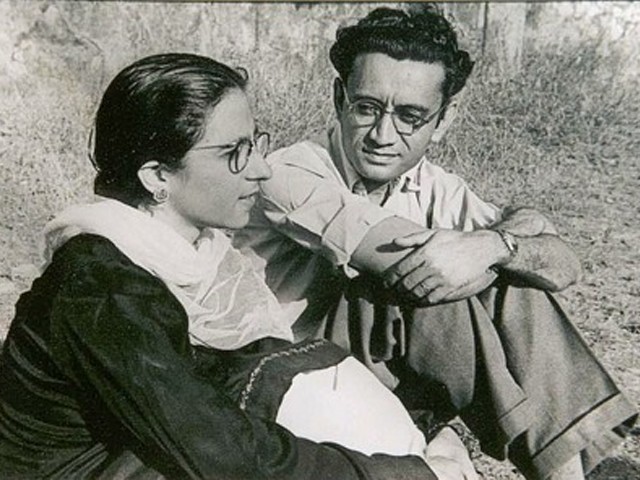 Chronicling Safia Manto, my grandmother, would be no mean feat. A woman who lived in the shadow of her beloved husband and renowned short-story writer, Saadat Hassan Manto, her story went largely untold till the recent release of Manto, the film. She has only lived in the folklore of my dreams; I being born 6 years after her untimely demise in November 1977. As much I have heard from familial sources about her magnanimity, humility as a human being besotted with a kindred heart and soul, I cannot even fathom what I missed out on. Sometimes fate and destiny are so closely intertwined, that we ...
Read Full Post
You walk into the cinema to learn about the crests and troughs of the life of a legendary and notoriously controversial writer and you come out somehow transformed, armed with the knowledge of what it means to be human, what it feels like to be helpless when you're at odds, at war with the world. Manto looks unsparingly at a fragile and insecure man who dared to pen his inner most secrets and desires, passions and emotions, and his need to find an outlet to unleash his inner conflagration, the outrageous fire, to confront and to go at war with ...
Read Full Post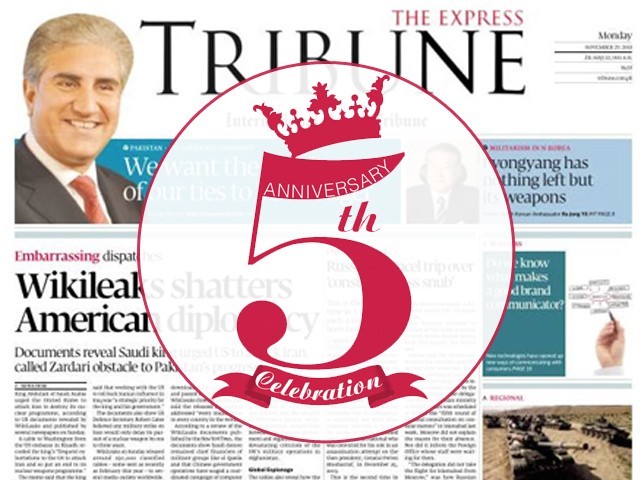 In the summer of 2010, a colleague brought a new newspaper to work. The workplace had a number of publications coming in but this one made an immediate impact. The type face was bold, the pictures vibrant with colour and the stories were fresh. It was sassy without being saucy and with enough hard hitting content to make me read it cover to cover in one go. The newspaper was The Express Tribune (ET) and fast becoming the young reader's choice. The reasons were obvious. Compared to the staid fare ladled out by competing newspapers, The Express Tribune was talking about issues prevalent but ...
Read Full Post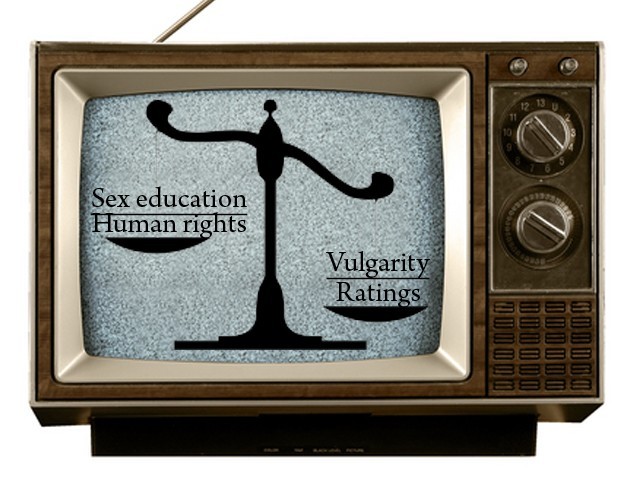 Hypocrisy is one of Pakistan's most wide-spread epidemics. The channel, which defamed and criticised a respectable educationist for 'corrupting the youth' of Pakistan by imparting sex education, occasionally airs inappropriate content full of sexual references during prime time. How exactly are we supposed to explain to our children what rape, ziyadti (dishonour), prostitution and najaiz jinsi taluqaat (inappropriate sexual relations) are when they hear these words on TV? Not only is the timing inapt but sometimes, it is also the content. Most of the channels have identical programs in which they 'expose' selected evils of the society. Some months ago, a channel aired a story about a ...
Read Full Post