The trailer release of Simmba has fans incredibly excited, and it seems that this Rohit Shetty-Ranveer Singh collaboration will end the year for Bollywood on a high note. Simmba, starring Singh, Sonu Sood and Sara Ali Khan, has been directed by Shetty, who has given us films like Chennai Express and Dilwale.  The trailer begins with Bajirao Singham (Ajay Devgn) narrating the story of an orphan, Simmba (Singh), who aspires to one day become a corrupt and dishonest police officer. Simmba is later shown as a bribe-hungry hoodlum who believes that in order to live an ideal life, corruption is indispensable. ...
Read Full Post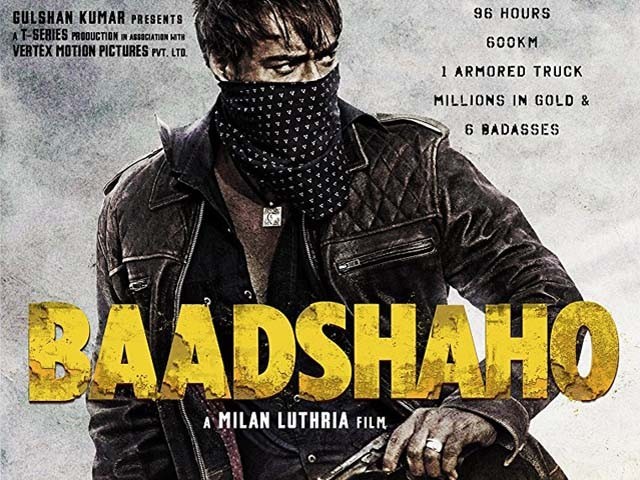 Back in the 80s, star-studded films were quite famous and were well received by film enthusiasts. Every filmmaker wanted to follow in the footsteps of Manmohan Desai and Ramesh Sippy, wanted to assemble big stars together and launch their films with a bang. Similarly, Baadshaho is today's star-studded movie with strong elements, similar to the cinema of 70s and 80s. Milan Luthria is a pro at handling multi-starrer films which is why his work such as Deewaar, Once Upon A Time In Mumbai series, and The Dirty Picture are talked about and praised even today. Luthria has teamed up once again with Ajay Devgan and Emraan Hashmi for Baadshaho. Other actors ...
Read Full Post
There are only handful of filmmakers in Bollywood who truly focus on storytelling, character build-up and distinctive perceptions of societal pressure. Hansal Mehta is one such director cum writer, who always picks subjects which aren't common yet have something interesting to offer. With movies such as Chhal, Shahid, Citylights, and Aligarh, he has proved his mettle and made his place in a certain kind of cinema that is majorly termed as thought-provoking. Mehta's latest venture, Simran, features the most controversial and most talented actress of Bollywood, Kangana Ranaut. With a team comprising of individuals such as Mehta and Ranaut, expectations naturally tend to escalate. The storyline of Simran revolves around Praful (Ranaut), a divorcee who works ...
Read Full Post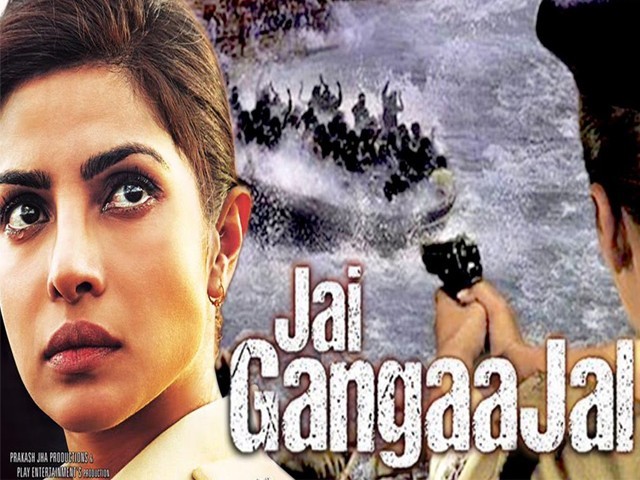 Priyanka Chopra is making headlines as a cast member in Baywatch and recently the actress made ripples in Bollywood again by playing the role of SP Abha Mathur in Jai Gangaajal. Chopra has been mesmerising audiences with her bubbly appeal, however, in Jai Gangaajal she brings out a more sombre and mature look. The story revolves around SP Abha Mathur who, is Bankipur District's first female SP and, is burning midnight oil to catch the corrupt. She stands tall amongst other police officers of her district, and upholds her integrity whilst fighting criminals. Piggy Chops has the looks and certainly ...
Read Full Post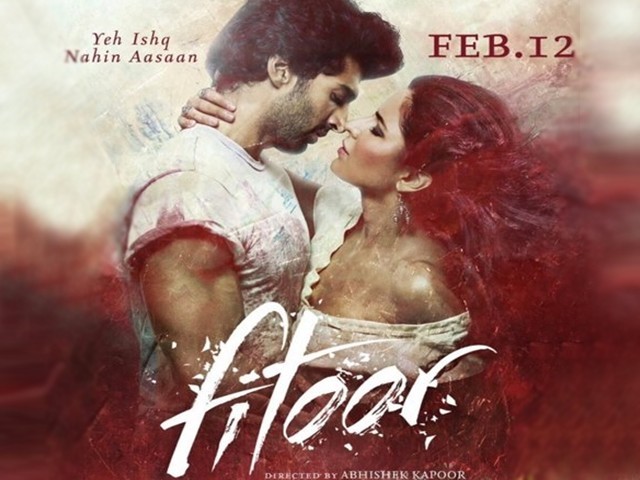 Charles Dickens may have been a literary genius; however, the Bollywood flick Fitoor – based on Dickens' Great Expectations is not as great as expected. A Katrina Kaif starrer has always excited viewers but her acting falls short in Fitoor. She remains somewhat below par and her chemistry with Aditya Roy Kapoor did not spark any on screen excitement, leading to a lack of romance. However, Tabu, who has always been graceful on big screen, did manage to add to the story line with her commendable acting skills as Begum Hazrat, Firdaus' (Katrina Kaif) mother. Set in Sringar, Fitoor focuses on a childhood affection intensifying and developing into a passionate ...
Read Full Post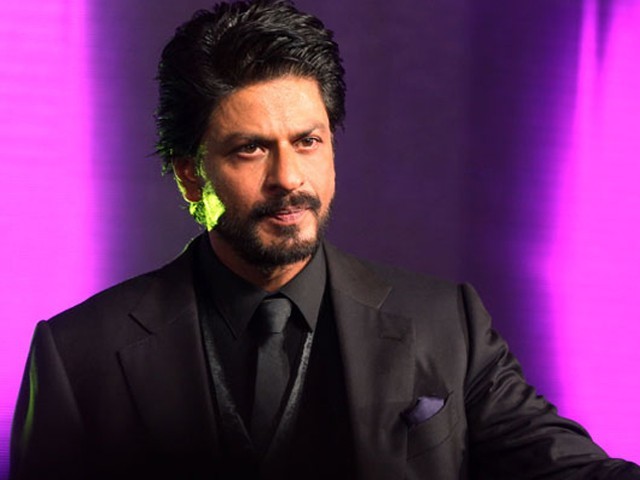 The longer you keep wine, the better it ages, becoming premium in value. However, when you age beer for too long, it goes bad. You don't have to be a genius to figure out which direction Bollywood badshaah Shah Rukh Khan is heading. From 1992-2007, SRK had absolutely everything. He gave Bollywood one blockbuster after another. The evergreen Dilwale Dulhania Le Jayenge (DDLJ) ran for a record 1,000 weeks as SRK emerged as the undisputed 'King of Romance'. He was every director's delight. From 1993 to present date, the father-son duo of the late Yash Chopra and current Yash Raj chief Aditya Chopra have only directed SRK. From 1986 to ...
Read Full Post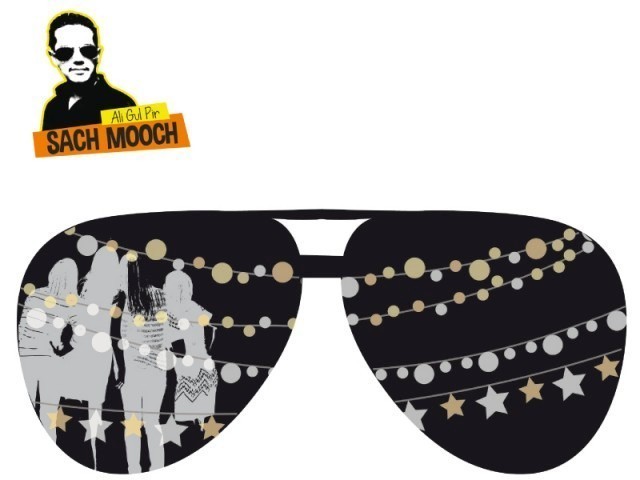 Chand raat of the Meethi Eid — a phrase so nice, you can say it twice! When you read it, doesn't it sound grand and full of enchanting sweetness? Well, it is. It's the Eid that doesn't leave roads drenched in blood and streets full of guts and ripped open stomachs. This is Meethi Eid and the sweetness I essentially indulge in on this grand occasion is staring at girls, left right and centre. Without a shadow of doubt, chand raat is a taroo's heaven, his Las Vegas and his Raiwind Palace. It all started when I was four-years-old. Word on ...
Read Full Post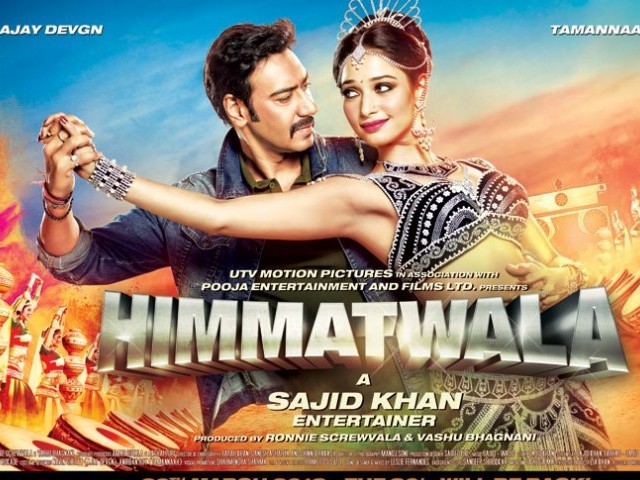 Before reviewing the new Himmatwala, allow me to introduce you to the original 1983 depiction of Himmatwala. K Raghavendra Rao's Himmatwala (1983) was an experimental film, in which he signed Jitendra, a sinking mega star of the early 1980s whose movies were slumping at the box office back in those days. Similarly, Sridevi was signed because of the limited budget, as she was planning to leave the industry as her career, along with her movies, seemed to have plummeted. Kader Khan, who used to play negative roles, was not getting any movies either, but was signed on for this one. The concept of remaking South Indian movies ...
Read Full Post