A hotel is essentially a micro-city. With an average ratio of two and a half to three staff members per hotel room, a 200 room hotel has around 500 employees who directly depend on it for their salaries, along with a minimum of 3000 additional co-dependent individuals if we also take into account their family members. Now, add into this mix the food contractors who supply raw materials to the hospitality industry; those who are responsible for maintaining general order like housekeeping and engineering suppliers; add all the paper and ancillary suppliers; and also include all the linen, chinaware, glassware, carpet and terry suppliers. ...
Read Full Post
Everyone involved with air travel works very hard to make sure all the suffering that comes with long commutes is neatly condensed into the shortened travel times, thanks to airplanes. Suffering builds character, and our friends in the aviation industry would never rob us of character building opportunities. There is a reason it is called smooth sailing and not flying. As soon as you are inside the airport, prepare for anything and everything. This is a place with no guarantees. When people tell you to have a safe trip, they actually mean it sincerely and literally. Airports are your undoing, ...
Read Full Post
I keep wondering, scratching my head in awe. Is it paranoia? Is it a schizophrenic existence that we have come to accept as a way of life? Or, is this edginess just something that has incrementally increased over a period of time and has now become a part of our national DNA? Yes, I'm talking about life in the US of America where, of late, it literally needs a mere drop of a hat to trigger local, regional and, at times, national panic attacks followed by unstoppable seizures that scare the hell out of people. Beyond the September 11th attacks, America has been at ...
Read Full Post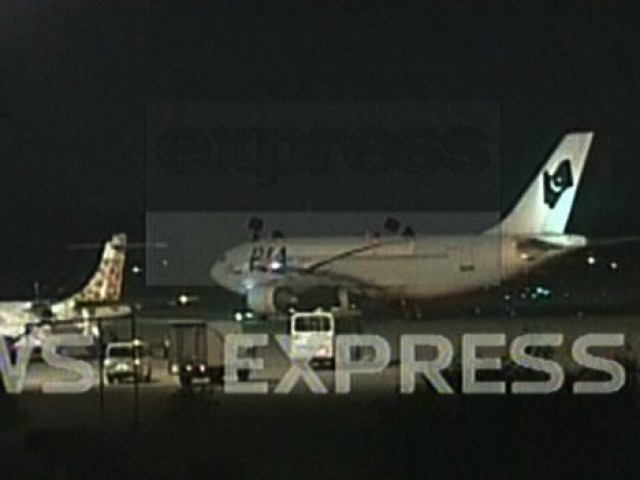 A person belonging to the procurement department of a military-related setup once told me an interesting story about how the US had banned the sale of F-16 spare parts to Pakistan and had blacklisted the concerned setup. A metallic plate of some specific calibre was urgently required for the F-16s and they had run out of any other options. Out of utter necessity and desperation, one of the officers from the organisation called up a blacksmith from Gujranwala and asked him to forge the plate. The blacksmith was able to forge an exact copy of the plate and for much less money, ...
Read Full Post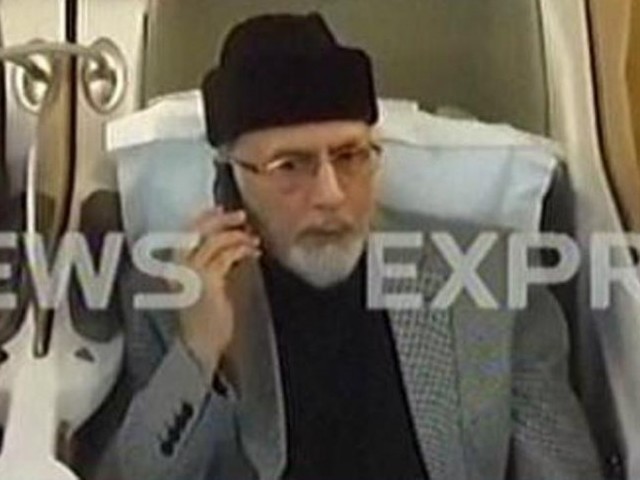 Over 100,000 people poured into the twin cities to welcome the internationally acclaimed cleric and prominent political figure, Dr Tahirul Qadri. The Benazir Bhutto International airport, one of the most vulnerable airports in the country, has been on high alert for some time now, due to the fear of an insurgency attack.  Islamabad's airport has an extremely limited amount of space to accommodate passengers; with very little parking space and hyped up security, vehicles normally have to queue up outside the airport territory and end up blocking two general lanes of the main road leading to the airport which leads to a lot of commotion. ...
Read Full Post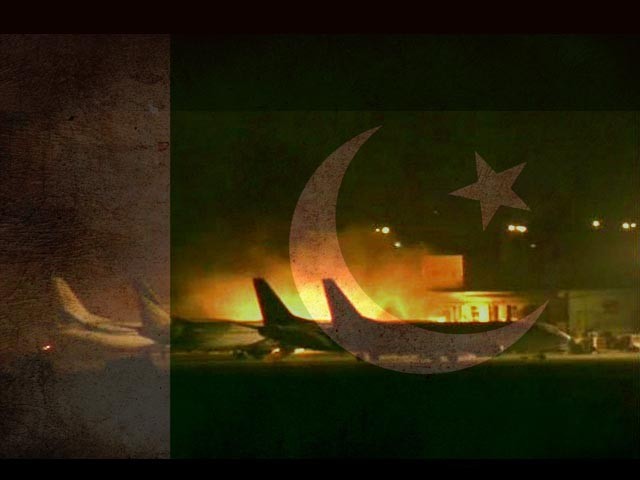 Today, on June 10, 2014, Pakistan has officially become the biggest joke in the world. This is the second attack to have taken place, one at and one near the largest airports in the country. It came after an emotional morning in which the world was informed that bodies of seven people, remnants of the first attack, who were stuck inside the cold storage area, were retrieved. This, of course, only happened when the media boxed the eardrums of every politician it could reach. Before that… well before that we were asleep. We did wake up though. For a few ...
Read Full Post
Being a twin has not been easy for me, especially living in Pakistan. We've been stopped at restaurants, airports and even in the middle of the road by well-intentioned but annoying strangers. Some would ask us if we were twins (as if it wasn't obvious) and would marvel at our likeness when we confirmed it while others preferred to waste our time by playing 'spot-the-difference' and bombarding us with irrational, overly-personal and clichéd questions. At the passport and driving licence offices, our National Identity Cards (NIC) have even been locked repeatedly because the computer detected one of us as a 'suspect ...
Read Full Post