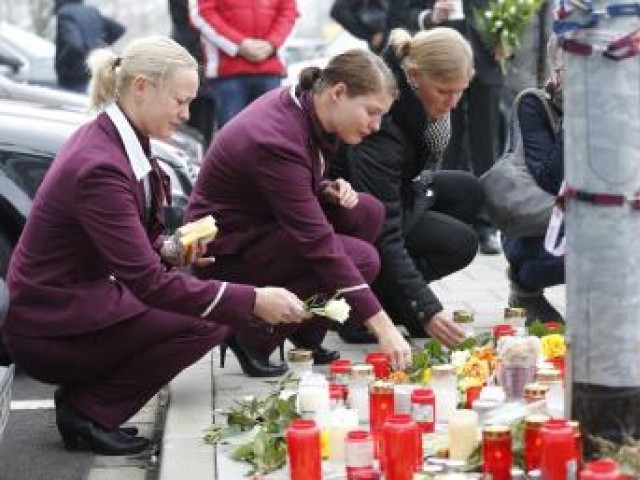 Since the inception of free electronic media and social media, aviation accidents have become subject of great interest amongst the masses. For Pakistan, it was the Airblue Flight crash which took place in Margalla Hills, Islamabad five years ago. It was the worst aviation disaster in Pakistan aviation history followed by the Bhoja Air crash in 2012, which killed all 127 passengers on board. The first recorded accident in commercial aviation history was on August 2, 1919, when a Caproni Ca48 type aircraft crashed near Verona, killing all passengers aboard. Since then a number of aviation accidents have taken place, killing hundreds of people on board and on ...
Read Full Post
Thai Air may have a very good air worthiness record both for their fleet and the flying staff. Being a Thai Air passenger on several occasions I have had no bad memories until I flew back to Islamabad on March 17th, 2014 from Manila via Bangkok. Thai Air is probably one of the few foreign airlines that still maintain daily flights from three cities in Pakistan; all western airlines including Singapore Airlines stopped flying into Pakistan for various reasons, almost a decade ago, Thai Air has been providing that necessary bridge to keep Pakistan connected to Asia. By making a code-share agreement ...
Read Full Post
We love to be experts, be it speculation behind the reasons for an avalanche or an aviation disaster. But unfortunately some of our experts fail quite miserably. Their reflection on events and their opinions are not only shallow but unworthy of being called an 'expert opinion'. The Civil Aviation Authority (CAA) has recently released the investigation report of the AirBlue crash. Now I must proclaim that my expertise in aviation accident investigation does not go beyond watching National Geographic's investigations of air disasters. However, having watched multiple seasons of that series, I understand that the purpose of an investigation report is twofold. The ...
Read Full Post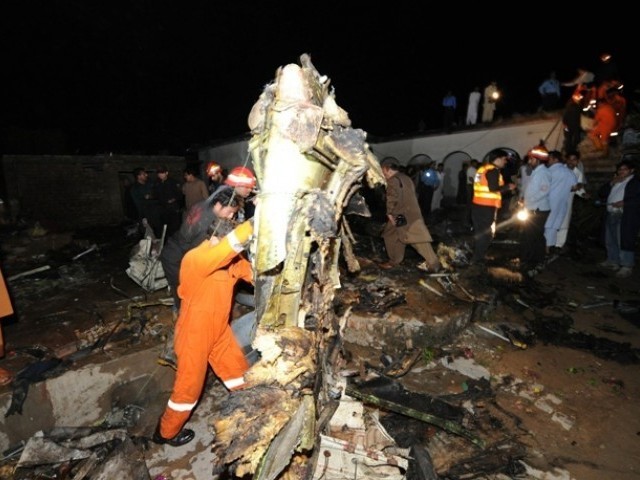 Modern techniques and equipment cannot avert either natural or man-made disasters but surely use of available resources, comprehensive planning, and effective training to agencies handling calamities can reduce the consequences. Apportioning responsibility for the Bhoja Air crash will be a lengthy process as it requires advanced technology and equipment to ascertain the causes of the incident. Likewise, Pakistan does not have a culture which requires the authorities to share information or findings of such disasters. Examples from history further reinforce this: East Pakistan debacle, Kargil adventure and the July 2010 Airblue crash in which 152 people lost their lives. Now, ...
Read Full Post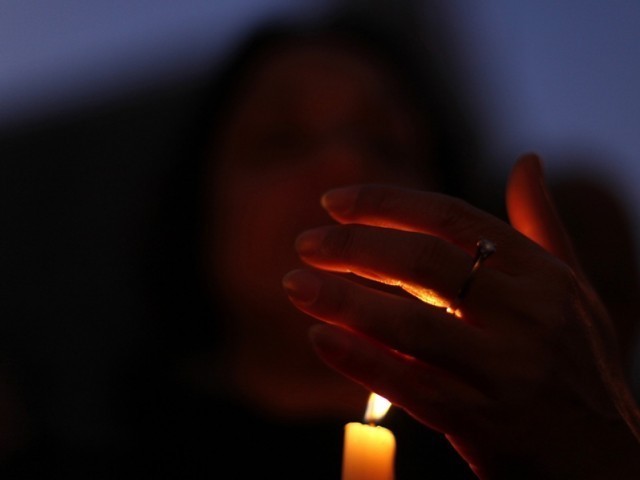 With school beginning in August, one plucky senior decided to send a farewell note to the new A-level final year class. He talked about how everything that would happen in the last year of school – petty rivalries, exams, and college applications both in and out of Pakistan – were completely pointless. There was no need to lose sleep over them. This much was standard high school speech protocol, except that he learnt all of this on the first day back to school, which was directly preceded by the AirBlue crash. It's hard, he figured, to worry about those sorts of ...
Read Full Post
Last summer, a commercial plane crashed into Islamabad's Margalla Hills. This tragic event took the entire country by shock. It was heart breaking to learn that so many people lost their lives. The incident sparked several emotions. The accident  and wounds still open, much discussion took place. Was the bad weather to be blamed for the crash? Was it human error in interpreting the signals from the control tower? Or, was it one of the conspiracy theories that took shape amidst the many debates a year back? As authorities resolved to investigate the matter, some dared to hope. Perhaps the black box sent for "expert ...
Read Full Post
Some of the things our countrymen have done in the aftermath of the flash floods, the plane crash and the ethnically motivated violence are stark examples of how far people will go to benefit from other peoples' misery. It is 'good fishing in troubled waters' according to the Spanish – well, flood waters in our case – who believe that humans have a gift for profiting from the general misfortune of others. So far, we have not proved them wrong. When flash floods forced people to leave Kot Addu, bus drivers charged them up to Rs15,000 for a ride to ...
Read Full Post