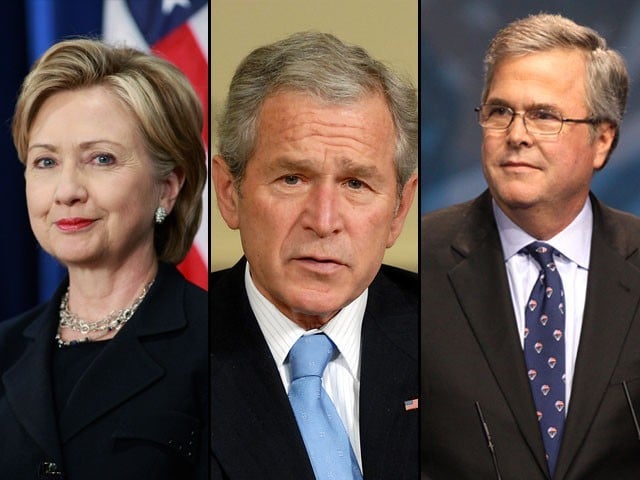 I typically never feel sorry for rich people. If they are politicians, in addition to being rich, then Lord have mercy on them. They'll never escape my wrath. But Jeb Bush, who officially entered the US presidential race recently, clearly is an exception to this rule.  The guy is smart. His track record as an individual and as a politician hasn't been too bad. He's married to an immigrant – nothing less than a compliment for an American politician these days. His kids are a bit messed up, but kids will always be kids, especially if they belong to the Bush clan. However, and ladies and ...
Read Full Post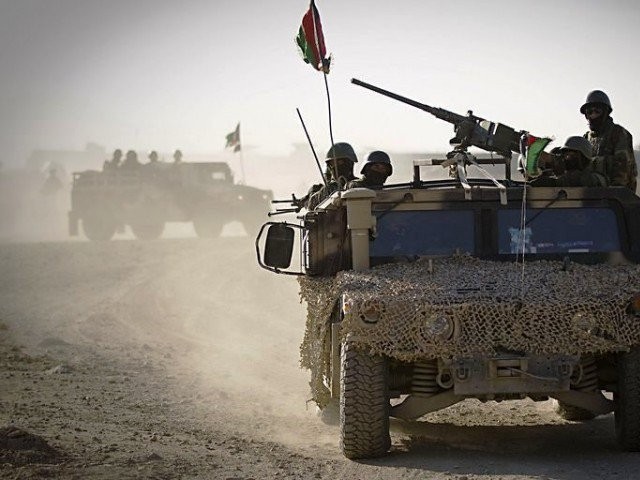 Wars are a nasty killing business, the culmination of a failure of diplomacy or resolution of conflicts in a peaceful manner. Like religious fanaticism, where reason and logic stop and aggression gives way to hostility, mankind and nations often take refuge in manoeuvring and manipulating to go one up and control situations by non-peaceful methods. For the lack of a better expression, wars are the awakening of the animal instinct in human beings. The effects and repercussions that armed confrontations leave behind are far reaching. Scars of sorrowfulness and grief that wars bring to the teeming millions are virtually an irremovable ...
Read Full Post
After many rumours and false starts, and after years of requests from US officials, Pakistan has finally launched a major military offensive in North Waziristan, ground zero for militancy in that country. Extremist organisations use North Waziristan as a base for attacks on US forces in Afghanistan and to mount assaults on targets in Pakistan. The remnants of al Qaeda central, including perhaps supreme leader Ayman al-Zawahiri, have a presence there, as do Uzbek extremist groups, one of which claimed responsibility for the recent Karachi airport attack. Even Faisal Shahzad, the Pakistani-American who attempted to blow up Times Square in 2010, received training in North Waziristan. ...
Read Full Post
The Af-Pak situation is a much detested thorn in the side of American foreign policy, and understandably so. It is volatile and exceedingly complex. Foreign policy discourse is saturated with different viewpoints on how America can harness political and military potential. The ongoing debate is both crucial and relevant with the upcoming withdrawal of American troops from Afghanistan in 2014. What disturbs me, however, is one critical issue absent from grander schemes on how to deal with Afghanistan and Pakistan – that of refugees. There remains little analysis of how top-level decisions affect those that flee over borders by the millions ...
Read Full Post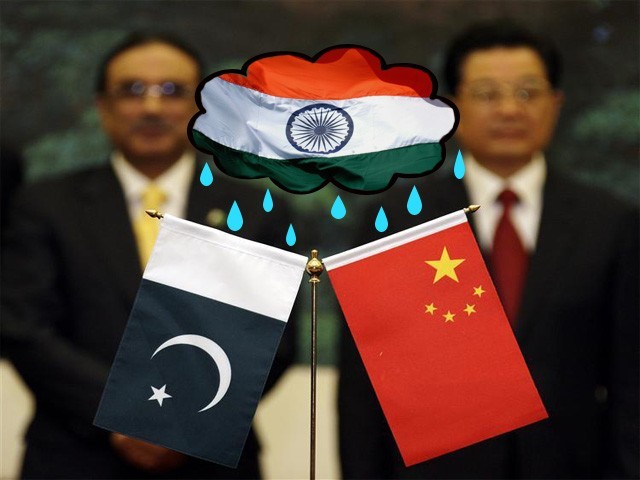 China and Pakistan historically have enjoyed long standing, versatile and cordial relations. From the very beginning, in 1955, when the then Prime Minister Chaudary Muhammad Ali and his Chinese counterpart Zhou Enlai consolidated their support on mutual understanding, the relationship between the two countries have remained 'tested by adversity'. Pakistan was a key ally for China throughout the Cold War period in coping with India and the Soviet Union until the Gorbachev and Beijing reached and acceded to certain demands. However, many advantages were also accrued to Pakistan as a result of its alliance with a more culturally diverse,  communist country like China. It furthered Pakistan's security, ...
Read Full Post
On the face of it, Pakistan and the United States are inching closer to a possible reunion as US Special Envoy for the Af-Pak theatre, Marc Grossman, is set to reset the volatile relationship with Islamabad. But there is a lot more to the equation than what meets the eye. The Parliamentary Committee on National Security has presented its recommendation to the parliament, and the defence and cabinet committees are set to endorse the new terms of engagement with the United States. Despite all the fuss, it seems that there is no fundamental change in the relations between these strange ...
Read Full Post
The recent release of documentaries and films about Afghanistan and Pakistan cover a wide array of topics. Filmmakers are trying to alter the negative image of these countries, or at least showcase a more nuanced angle by showing everyday life in those areas. Here are some films that Everyday life in troubled countries Skateistan: To Live And Skate Kabul Who would have thought there is a skateboarding school in Afghanistan? Produced and directed by Orlando von Einsiedel, this film tells the story of a country's (and the world's) first non-profit and co-educational school of this kind, providing youth "with new opportunities in cross-cultural ...
Read Full Post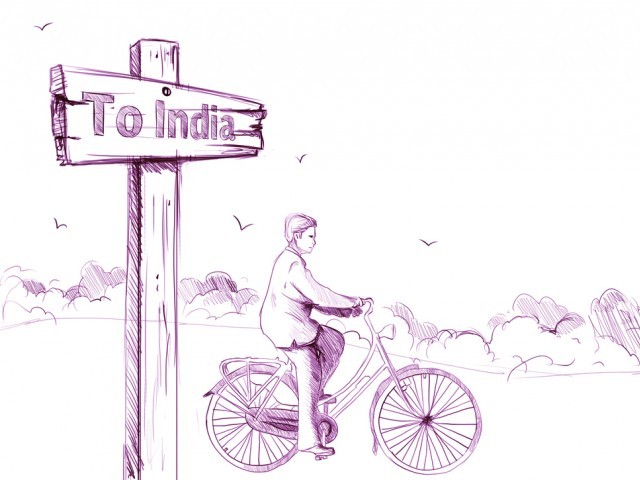 Two words that hold our country hostage is our policy of maintaining 'strategic depth' in Afghanistan. Apart from referring to a poorly titled adult film, the policy envisages to protect Pakistan's eastern borders from unwanted Indian influence. However, the consequences of continuing with this policy and differentiating between the 'good' and the 'bad' Taliban, has led to accusations of Pakistan playing a 'double-game' in Afghanistan. For many the accusation has become quite stale and repetitive. It seems to have become an open secret, with many accepting it as a reality, a part of the status-quo for dealing with the troubles ...
Read Full Post
US Afghan strategy has been dealt one blow after another of late, and the war efforts seem to be faced with a much greater resistance and criticism, both from within and without. The Af-Pak policy seems to be in a serious jeopardy after the current stream of events. The Rolling Stone article exploded into the face of American policy-makers. Despite the claims made of the extensive legislations and policy-making over US military operations in Afghanistan, it's been General McChrystal and his 'Team America' who's been calling the actual shots, says the article. As if this was not enough to ...
Read Full Post
General Stanley McChrystal, commander of NATO forces in Afghanistan has once again arrived in Pakistan to "provide an update on International Security Assistance Forces' operations in Afghanistan," reads the handout by the American Embassy in Islamabad.  Hardly any substantial information leaks from the garrison city of Rawalpindi of the meetings by General Kiyani and his visitors, except for stories filed from Washington by the New York Times or Washington Post. In a few days the papers will report on how much General Stanley McChrystal appreciated the sacrifices of the Pakistan army but it must do more and flush out ...
Read Full Post