I wholeheartedly understand Imran Khan's anger in light of India's decision to revoke Article 370 in occupied Kashmir and plunge the region into chaos. After all, Imran had been advocating vociferously for increased dialogue between India and Pakistan, yet Narendra Modi's government did not reciprocate the sentiment. While Modi's actions in Indian-occupied Kashmir (IoK) undoubtedly deserve to be condemned by the international community, I feel that comparing the Indian prime minister to Adolf Hitler is rather extreme and unnecessary. As a German whose grandparents witnessed the barbaric acts unleashed by Hitler, and as someone who was made to study ...
Read Full Post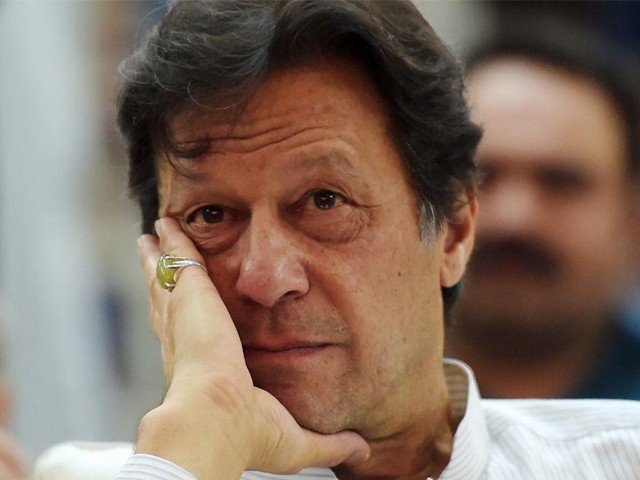 There has hardly been a moment of peace over the past eight months since Prime Minister Imran Khan came to power, given the sheer number of controversies he has caused on a regular basis. Imran is famous for speaking extemporaneously and saying whatever comes to his mind; facts and reason be damned. It doesn't help that his army of cult followers do not have the ability to think past his persona and move beyond the Kaptaan fan club. But Imran often moves beyond saying controversial things to making statements that are absolutely ridiculous, resulting not only in national embarrassment but also ...
Read Full Post
The film industry's heavy-weights joined hands together to give a marvellous treat to filmgoers with a stunning political drama cum biopic, Darkest Hour. The film offers detailed directorial work, electrifying performance, engaging screenplay and most importantly jaw-dropping makeover. Darkest Hour is mainly suspense. It dexterously interweaves all the relevant episodes in history which we already know about. However, you still want to spare 125 minutes to watch the day to day delineation of Winston Churchill's early days in office and his sparkling leadership in such precarious moments. For its flamboyant presentation, the film had been nominated for six Academy Awards and has won ...
Read Full Post
While Adolf Hitler and the Nazis were busy writing the most harrowing chapter in modern history, several heroic people were risking their lives to save their fellow human beings from brutal extermination during the Holocaust in World War II. The Zookeeper's Wife is the tale of one such family. Based on real events, the story begins in Poland in 1939 at the Warsaw Zoo, where Antonina Żabińska (Jessica Chastain) helps her husband, Jan Żabiński (Johan Heldenbergh), take care of the animals in a beautiful menagerie. But their idyllic lives are turned upside down when German forces invade Poland. An airstrike ruins their ...
Read Full Post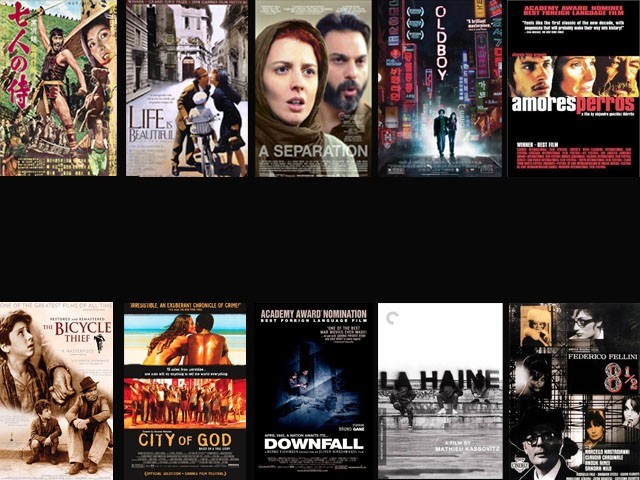 While all of us have seen classic Hollywood, Bollywood and Lollywood blockbusters, many of us are unaware of a lot of amazing movies that have been directed by foreign film industries which are equally worthy of our attention. Therefore, I have come up with a list of 10 such foreign movies which I believe everyone should watch in order to appreciate cinematic finesse and art of other regions as well. Seven Samurai – Japan, 1954 Photo: IMDb Akira Kurosawa is an auteur in the broadest sense. His work has influenced many people including the likes of Francis Ford Coppola, George Lucas and ...
Read Full Post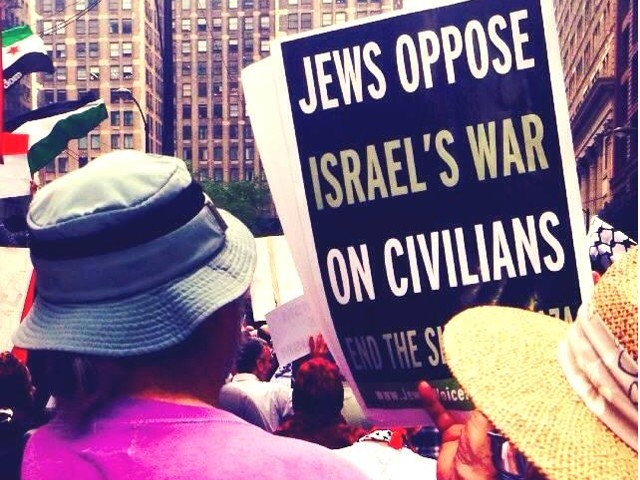 Repeat after me: "All Jews are not extremists." "All Jews do not hate Palestine." "All Jews do not want to eradicate Muslim identity." Each "Jew joke" you share with your Whatsapp friends' group insults the religious sentiments of at least 13,854,800 people in the world. Each 'gas-the-Jews' holocaust meme you forward reduces the inhuman slaughter of 11 million innocent people killed in one of the worst genocides in human history, to a derogatory laugh. The persecution of innocent people in Gaza is the direct result of a horrible territorial conflict. It has very little to do with the teachings of Judaism or Islam ...
Read Full Post
The death toll of the latest Israeli military operation in Palestinian Gaza has soared to 121 Palestinians. These Palestinians aren't the 'terrorists' Israel is aiming to target; one of Israel's airstrikes hit an NGO working for handicapped Palestinians, killing three handicapped patients and a nurse. While, of course, Israel will justify this latest crime by claiming it only 'retaliates' for the 680 rockets it says have been fired from Gaza. In fact, in a new level of incredibly twisted politics, the British prime minister, David Cameron, and US president, Barack Obama, have made statements of irrevocable support of the Israeli operation, with Venezuela and ...
Read Full Post
The way the Bhartiya Janata Party's (BJP) old stager Lal Krishna Advani and other senior leaders have been left out in the cold, in the run-up to the 2014 general elections, and meted out with a shabby treatment by Narendra Modi and his obsequious, lackey followers, reminds me of the case of the cuckoo. For those who are not aware of what a cuckoo is, it's a medium sized, slender bird that lays its eggs in the nests of other birds. For instance, let's assume that a cuckoo has laid an egg in the nest of a hedge-sparrow. When the egg hatches, the sparrow feeds the ...
Read Full Post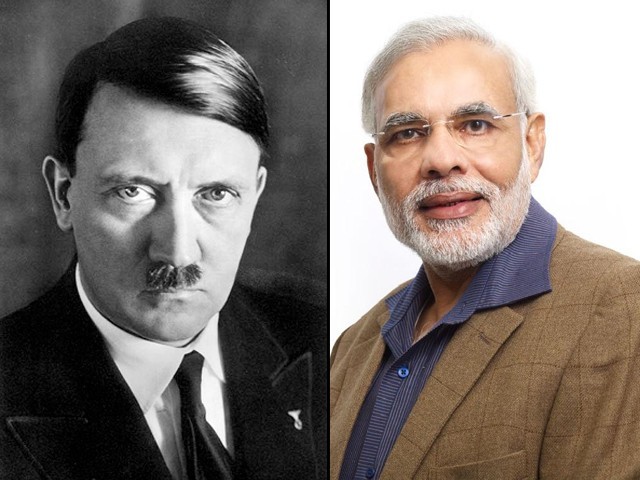 If there's one thing that is common among all the great dictators and demagogues – from Adolf Hitler, Benito Mussolini, Slobodan Milosevic to Narendra Modi – it is their uncanny adroitness in garbling and falsifying facts so as to mislead the masses and thus, suit their nefarious designs. It seems Hindu nationalist leader and Bhartiya Janta Party's (BJP) prime ministerial candidate Narendra Modi – who finds himself in hot water over his alleged involvement in the 2002 Gujarat riots – has learnt a lesson or two from Herr Hitler's shenanigans. When on April 1, 1920 Hitler changed his German Workers' Party's name to the National Socialist German Workers' Party, his ...
Read Full Post