Just as the burning of a book is a sad sight, so is banning of resources of knowledge. It feels as if ideas contained in the treasure of enlightenment are vanishing, as pages turn to ash by the wicked work of flames. Almost a year and six months have passed since the world's largest video sharing website, YouTube, was banned by the information ministry, after a massive uproar from Muslims across the world took place against the excerpts of the blasphemous film The Innocence of Muslims. The blanket ban on the site, however, has proved to be adverse in numerous ways and many ...
Read Full Post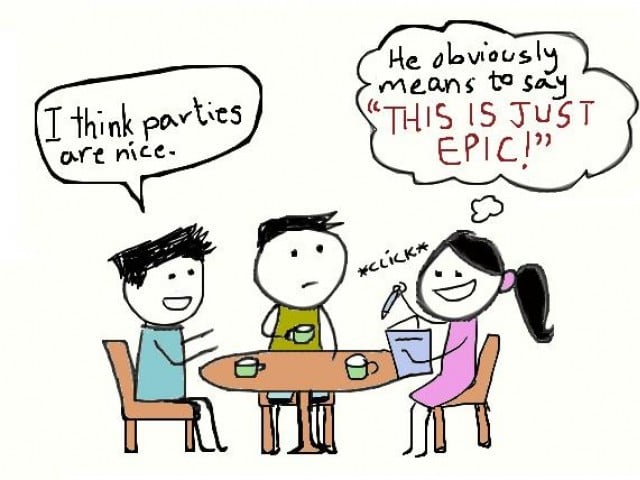 I was always told to take the media's portrayal of local happenings with a very large pinch of salt. My grandfather was a wise man, and time and time again stressed, "Beta, all they want is to increase ratings. They don't care about getting the facts straight." I remember distinctively the disgust many of us felt when after the Bhoja plane crash, reporters swarmed like vultures at the scene and poked their cameras in grieving family members' faces and asked, App ko kaisa feel ho ra hai? (How do you feel about what's happened here?) Little did I know at the time that one ...
Read Full Post
Artist: Adil Omar  Video: Paki Rambo Genre: Hip-hop  Description: A cheeky take on Islamabad's urban youth subculture. Vivid stylistic techniques are employed in this sardonic, yet playful, rendition of kitschy bad-boy behaviour. Contrasting social settings range from the Mercedes-lined driveway of a typically affluent home, to farcical GTs (hangouts) involving recreational substance abuse, persistent sexual harassment, and blood-streaked fistfights that epitomize the 'wannabe gangsta' mentality of the city's seedy underbelly. Excerpt: "I bust quick in a sl**'s thick orange foundation I'm a foreign damnation at your borderline waitin' Horrified Satan with an angel to punch 'cuz all these cookie cutter f*****s be fakin' the funk Yeah, uh, so ...
Read Full Post