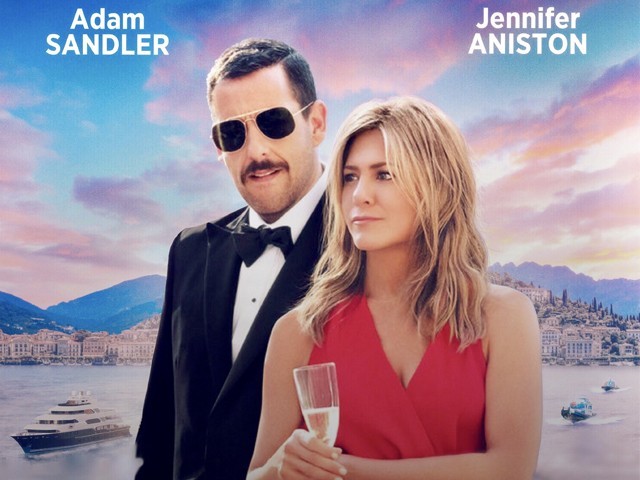 After starring together in Just Go With It, Adam Sandler and Jennifer Aniston have reunited for another comedy outing. But instead of taking the big screen route, this time around they have chosen to bring their adventure to the smallest of small screens. Available on a smartphone, or laptop if you so prefer, near you is the duo's latest offering, Murder Mystery, the tale of a getaway gone awry. Created in the image of the many mystery movies which have come before it, only with a more comedic slant, this Netflix film focuses on a couple that goes to Europe on ...
Read Full Post
Based on his long list of frequent collaborators, it is only logical to surmise that it must be fun to work with Adam Sandler. But while everyone may have a great time making films with him, the end results aren't always as much fun to watch as they may have been to make, which explains why the critical reception for most of Sandler's films has been mixed, if not altogether negative. Still, there have been a number of Sandler movies such as Punch-Drunk Love, Reign Over Me, Funny People, and the more recent The Meyerowitz Stories, that have managed ...
Read Full Post
Nawazuddin Siddiqui is well known for his challenging roles and award-winning performances in various movies. Dekh Indian Circus (2011), Gangs of Wasseypur (2012), Talaash (2012), The Lunchbox (2013) and Manjhi (2015) are some of the more well-known movies he has starred in. He is currently making waves in Bollywood with his latest comedic role in Sohail Khan's directorial venture Freaky Ali. The film is officially set to hit cinemas on September 9, 2016. However, the trailer has already managed to create an enormous hype by building excitement amongst filmgoers by giving them a tempting nibble of the ultimate treat. Freaky Ali's story revolves around the character of Ali (Nawazuddin Siddiqui), ...
Read Full Post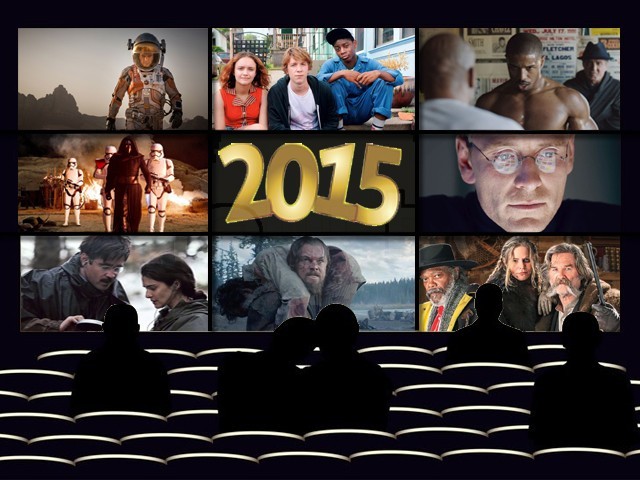 2015 has been a great year for Hollywood films. I personally can't think of the last time there was as much anticipation for the movie calendar as there was this year. We saw the return of beloved 70's and 80's icons like Rocky Balboa, Han Solo, Max Rockatansky, The Terminator (for better or worse), a 70-year-old director, George Miller redefine the action genre and the most beloved movie franchises – Star Wars and Rocky – got rejuvenated. So naturally with the year coming to an end it's only fair that we talk about the films that we loved the ...
Read Full Post
Hotel Transylvania 2 is the sequel to the Hotel Transylvania (2012) which is the story of Dracula (Adam Sandler) and his daughter, Mavis, who falls in love with a human. Where in the first part Mavis (Selena Gomez) gave her heart to Jonathan (Andy Samberg), they are seen happily married in the sequel. The sequel, too, has a strong plot, if not stronger. Dracula is now not afraid of Jonny, the human, for he has wed Dracula's daughter. Even though the conflict between Dracula and the humans is now over, Hotel Transylvania 2 raises another concern between Dracula and his grandson, Dennis (Asher ...
Read Full Post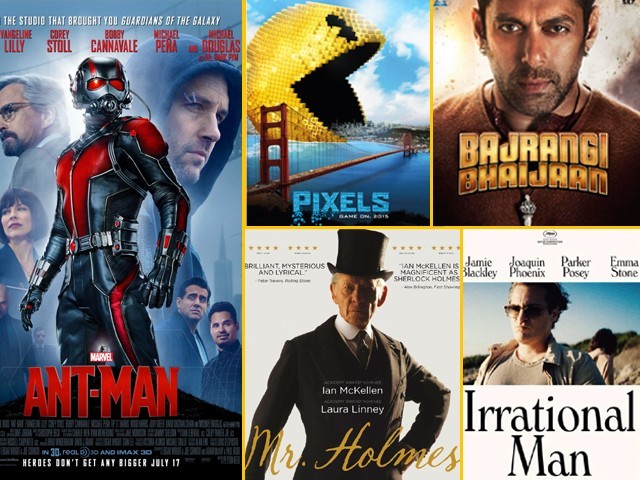 Each year Hollywood and Bollywood releases movies that shake the box office and create a buzz among the audiences. Knowing the unpredictable audience, some do well while others don't. Here are some of the movies that will hit cinemas this Eidul Fitr. Ant Man Photo: IMDb This year you will bear witness the rise of a rather different kind of a Marvel Comics superhero – Ant Man. Directed by Peyton Reed, the movie stars Paul Rudd as Scott Lang, who finds a suit that gives him extra strength, but shrinks him in size of an ant. Rudd is a criminal ...
Read Full Post