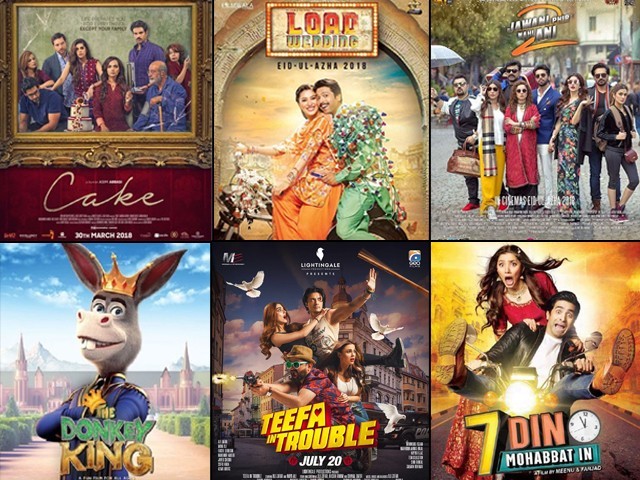 The year is almost over, and there is no doubt the 'revival' of Pakistani cinema continued in 2018. It would even be fair to say the so-called revival phase is over and the industry has stabilised to a degree. It should only go up from here, as our filmmakers have now understood the basic needs of the modern cinema going audience. While production values, music and the film treatments have significantly improved, the stories remain the weak link. However, this is a problem with most large-scale films, even across the border. Yes, there are still some black sheep insisting ...
Read Full Post
These days it is difficult to find a Bollywood movie that depicts a strong message. Most movies are made for the sole purpose of entertainment and pay no heed to the script or the plot of the movie. As long as there are some witty dialogues, catchy songs and a star cast, the movie will cash in all the moolah. Unfortunately, due to this, the fine line between commercial and parallel cinema is fading away. After the success of the eye-opener flick Toilet – Ek Prem Katha, Direcetor Shree Narayan Singh is back with another subject-oriented film, Batti Gul Meter Chalu. The ...
Read Full Post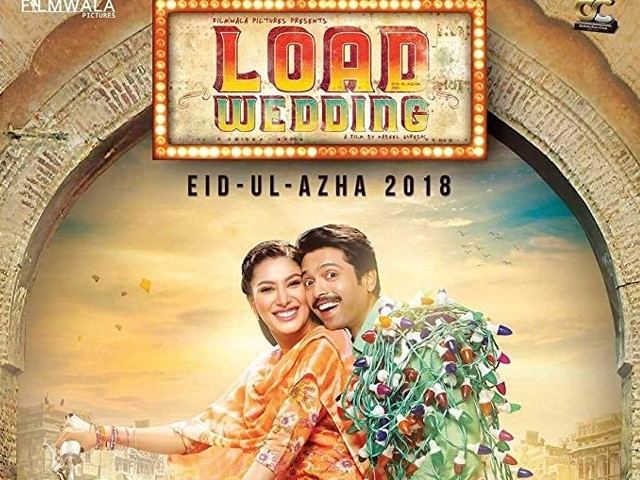 With films like the Na Maloom Afraad series and Actor In Law under his belt, Nabeel Qureshi has not only entertained audiences but has also pulled off three of his ventures thus far. It won't be wrong to say that Qureshi is a filmmaker for the masses, with Na Maloom Afraad being a genuine entertainer, whereas its sequel – loaded with toilet humour – also received appreciation, though not as much as the original. So what happens when a director known for mass entertainers tries something new and moves towards a different genre, with a film that centres on a ...
Read Full Post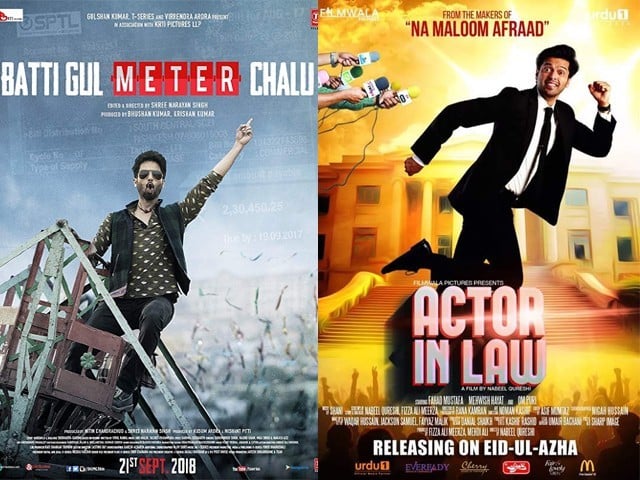 The trailer for Batti Gul Meter Chalu, scheduled for release on September 21st, was recently released to acclaim. The film, helmed by the Toilet: Ek Prem Katha director Shree Narayan Singh, stars Shahid Kapoor and Shraddha Kapoor alongside Divyendu Sharma and Yami Gautam. The film's theme is truly commendable, for this is perhaps the first Bollywood film dealing with the subject of electricity theft. The film is essentially an issue-based commentary on the subject of power theft and skyrocketing electricity bills in the mofussil areas of India. Shahid is a cheerful and carefree advocate, but his life changes completely when his ...
Read Full Post
Pakistan's blooming film industry has branched itself out with multiple genres; from the family drama in Janaan by Azfar Jafri and Imran Raza Kazmi, to Shoaib Mansoor's social drama in Verna. However, it goes without saying that our film industry has also given audiences a string of comedy films that left us in a fit of laughter! To name a few of the star-studded hits filmmakers graced us with, we've had Na Maloom Afraad and its sequel, along with Karachi Se Lahore, Jawaani Phir Nahi Aani, Actor In Law, and most recently, Parchi. Directed by Meenu Gaur and Farjad Nabi, 7 Din Mohabbat In has been the talk of ...
Read Full Post
Our generation is in a strange place today.  While we are reminded every day that we must "adult", grow up and face whatever is thrown at us, we are losing certain things that link us to our childhoods. In the form of raising our eyebrows incredulously as we watch people change, losing our loved ones, and listening to news of eminent figures leaving this world, figures we grow up listening to and watching on the television and behind the veils of cinemas. The year 2016 took away too much. Some passed on naturally, some were snatched away from us in ...
Read Full Post
Compiling a list of the worst Pakistani movies of 2016 is a daunting task, and not only because it is guaranteed to increase the number of one's enemies in show business. It is a real challenge because keeping the list down to 10 items is a formidable task when the number of the year's bad films is much larger. Much, much larger. A total of about 30Urdu films were released in 2016. A few, such as Mah-e-Mir, Ho Mann Jahaan and Actor-in-Law, were actually good but the vast majority failed to deliver on the promise of the resurgent Pakistani film industry, whose revival is the subject ...
Read Full Post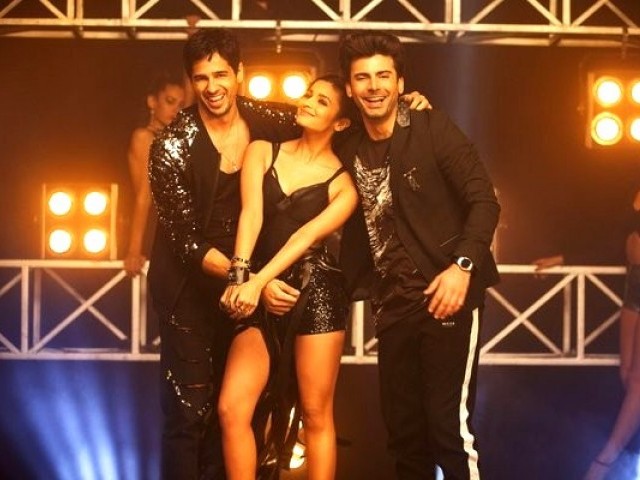 Art is art. Art does not know a nationality or a region or a religion. Does a German heart move more than a non-German heart while listening to Beethoven's symphonies? What if nobody outside France ever saw the Mona Lisa, or the Starry night was only seen by Dutch eyes? Art and artists belong to the world. Art is a reflection of the human condition, feelings shared by all of us universally. We all feel love, we all feel sadness, and we all feel loss. The world was moved by the picture of a dead Syrian toddler washed up on a Turkish shore. Statuses mourning the loss ...
Read Full Post
I still remember when I was first introduced to The Mindy Project by a friend while sitting in her apartment in DC back in 2014. We started binge-watching it for a few nights after dinner during my brief stay with her. When I returned to my internship in Vancouver, I heard one of my colleagues (an Indian-Canadian woman) raving about it. Mindy Kaling is undoubtedly a talented lady and the show has been quite popular – on a separate note, there was something about it that made all the brown girls go crazy. They finally got to see a brown woman in ...
Read Full Post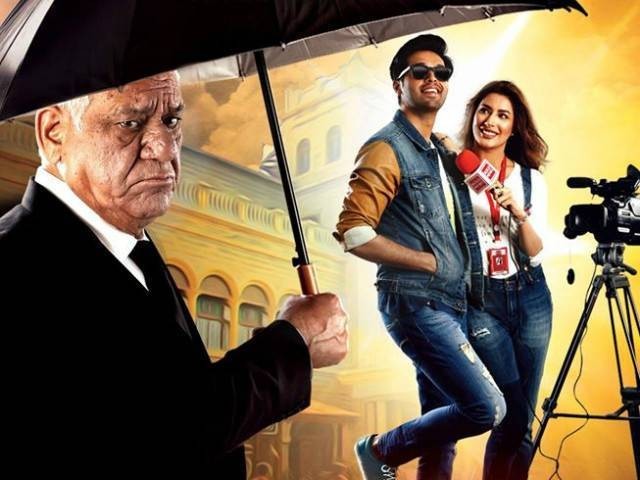 Let me admit that I did not know who Nabeel Qureshi was before entering the theatre to watch Actor In Law. I did not watch Na Maloom Afraad (2014), primarily because of its eerily similar appearance to Hera Pheri (2000), until I watched it a couple of weeks back. Nevertheless, the trailer of Actor In Law was intriguing despite, yet again, giving a similar feel to that of Govinda's Kyo Kii… Main Jhuth Nahin Bolta (2001), which was similar to Liar Liar (1997) of Jim Carey. I was intrigued because it's not very often that you get a chance to see Om Puri in a Pakistani film. If Actor in Law was made 30 years ago, Amitabh ...
Read Full Post