Dave Bautista and Kumail Nanjiani have teamed up for Stuber, an action-comedy that seems to be built around a very familiar premise. When Uber driver Stu (Kumail Nanjiani) picks up a passenger, Vic (Dave Bautista), he unwittingly becomes part of a dangerous chase. Vic, it turns out, is a cop who is going after a brutal killer, and Stu has to go along for the ride. Anything for a five-star rating, right? But it seems highly unlikely that the film itself will merit five stars. This ride share adventure seems to be built on the beats of the worn-out buddy comedy. Only recently, ...
Read Full Post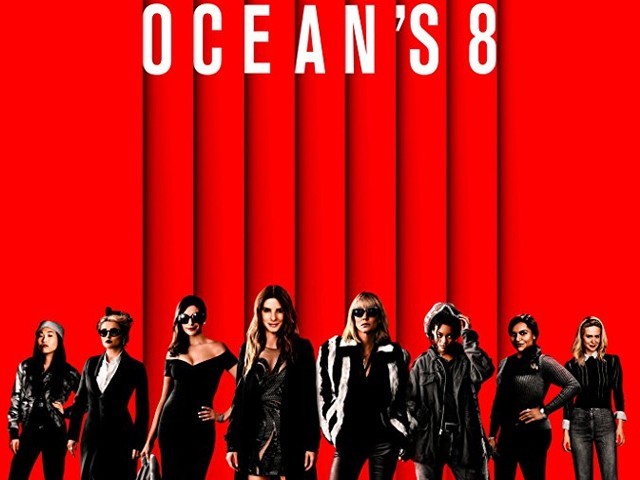 While Hollywood has always been very fond of remakes and spinoffs, it has more recently developed a fascination with female-centred continuations of beloved cinematic adventures and established franchises. From the 2016 Ghostbusters reboot to the upcoming The Expendabelles, The Hustle and The Rocketeers, several female-led reimagining are bringing old tales back to the big screen with a new twist. An example of this phenomenon currently in cinemas is, of course, the much-talked-about Ocean's 8, the all-female spin-off from Steven Soderbergh's Ocean's trilogy. The action-comedy is centred on the character of Debbie Ocean (Sandra Bullock) – the younger sister of the (probably) late Danny Ocean – who is trying to pull off ...
Read Full Post
The leading ladies of Hollywood have proven time and again they can be just as entertaining and bankable as their male counterparts, and when they team up for female-fronted action and buddy comedies, the results can be quite enjoyable. This is why I'm looking forward to The Spy Who Dumped Me – a film that may not have a very ingenious premise, but will hopefully deliver a lot of laughs, courtesy of the comedic chops of its leads. Mila Kunis and Kate McKinnon have teamed up for this spy adventure, portraying two best friends. Audrey (Kunis) and Morgan (McKinnon) unexpectedly become entangled into an ...
Read Full Post
The success of action comedies like Rush Hour (1998) and Shanghai Noon (2000) helped Jackie Chan gain international recognition. For his latest cinematic endeavour, the star from Hong Kong has teamed up, yet again, with an American actor for another action comedy, Skiptrace. Joining him for the buddy adventure this time is Johnny Knoxville, the Jackass crewmember who may not have the star power of Chris Tucker or Owen Wilson, but still manages to deliver the requisite comic relief in a movie that is considerably more enjoyable than it has any right to be. Jackie Chan and ...
Read Full Post