Bahubali 2: The Conclusion is undoubtedly one of the most anticipated movies of 2017 considering its enthralling, engaging and visually extravagant prequel Bahubali: The Beginning. Filmmaker Srisaila Sri Rajamouli has proved his command over screenplay, direction, cinematography and storytelling with his previous films like Eega (Hindi version: Makhi), Magadheera and Bahubali: The Beginning. They are complete packages on their own, so expecting anything below average from him is totally out of the question. Bahubali 2 begins exactly where the first instalment left off. Kattappa narrates the entire tale of the Mahishmati Empire with an introduction to Sivagami, Bahubali, Bhallal Dev, Devasena and Bijjaldeva. He then explains how Bahubali won the hearts of his people ...
Read Full Post
Dekh Magar Pyaar Say, directed by Asadul Haq and starring debutant Sikander Rizvi and his leading lady, Humaima Malick, will keep the audience spellbound because of the directors' cinematic prowess. The movie also showcases great shoot locations, such as Lahore and London. However, along with adding scenic beauty in order to add production value to the movie, a movie must also have a strong plot and a story to keep it moving forward. Unfortunately, Dekh Magar Pyaar Say could not score full marks when it comes to the plot, but it is good enough to be called an average and watchable movie, though it definitely lacks that particular punch which leaves ...
Read Full Post
What happens when you create a lot of hype for a certain product, pose it as the best of the best, and when it is aired, the end result is not only disappointing but abhorrently low in terms of quality and value? Jalaibee is the perfect example of such a product. The much talked about and marketed crime caper, Jalaibee, has too many angles to be focused upon. After all, it is about the continual revival of Pakistani cinema and seeing what role Jalaibee plays in it is of key importance. Let's dissect Jalaibee and focus on what it is all about. Promotion of Jaliabee. ...
Read Full Post
Keeping the taste of Bollywood fans and critics in mind, director Samar Shaikh and producer Dia Mirza came up with a great formula for their new movie, Bobby Jasoos, one which they thought would be a hit movie. To understand it better, the formula is a mix between women-centric movies, like No one killed Jessica, Hate Story, Dirty Picture, Gulaab Gang and English Vinglish, and detective thrillers, like John Day, Samrat & Co., Kahaani, Mr Joe B Carvalho.  So what is the movie about? Bobby Jasoos is about Bilquis Ahmed (Vidya Balan), also known as Bobby Jasoos, who aspires to be a detective ...
Read Full Post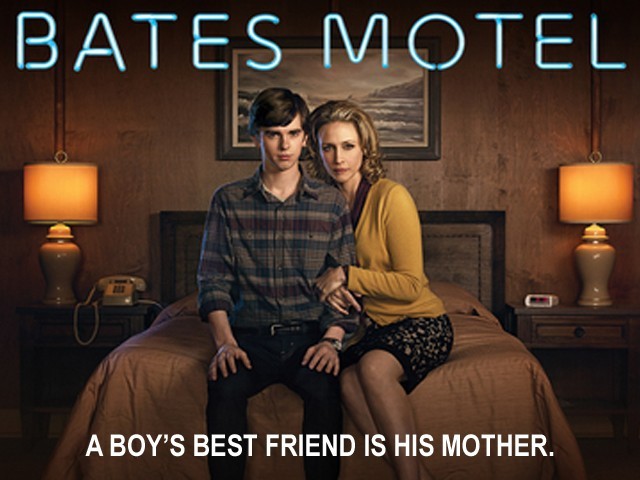 It was Friday night and I was really hoping to watch something different from the usual stuff that is shown on TV. It is then that I came across a series that seemed quite catchy solely by its title – Bates Motel. With modern alterations, it is based on the Alfred Hitchcock's 1960 film 'Psycho', starring Anthony Perkins as Norman Bates. I must say that the movie was a twisted thriller that was cleverly plotted out. I recently purchased season one of the series and frankly speaking, it is pretty darn good! The series stars Vera Farmiga (Norma Bates), a great, talented and fresh-face ...
Read Full Post