She got off from an old rickshaw and paid the driver in small bills. The driver counted the money twice and left without even looking at her. Some would have called the driver rude, but for her this was routine. She started heading towards the crowded market. Such places troubled her, but it's impossible to find a secluded vegetable market these days. She wore simple clothes, a plain black shalwar kameez and a shawl that covered her head while also slightly covering the left side of her face. She was not someone who would look good in fancy clothes, or ...
Read Full Post
"Kokhla chapha kay jumairaat ayi hay… jaira picchay murr kay wekkhay odhi shaamat aai hay… kokhla chapha kay jumairaat ayi hay… jaira picchay mur…" their chanting went on and on. (I have hidden the dupatta behind you on Thursday and if you turn your head around, you'll be in trouble) She dragged herself from the pile in the corner. Steadying herself against the wall, she looked around for her cane. It was in the other corner of the room. She sat back down, sliding against the wall. The paint crackled as she moved, falling down the feeble wall. Holding herself against ...
Read Full Post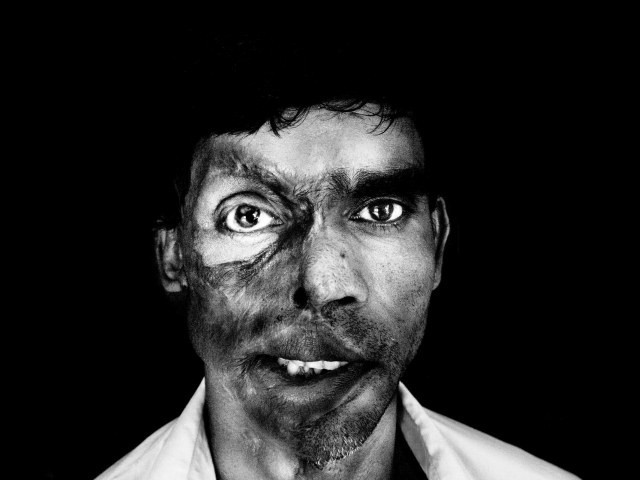 A terrible incident took place in Multan a few days ago when a young person was attacked with acid, suffering burns on over 50 per cent of their body. Usually – as much as 80 per cent, in fact – when an acid attack takes place in the country, the victim is a woman. In this case, though, the genders were reversed. The victim, a 24-year-old man, had been invited over by a 36-year-old woman to her house. I am sure there is more to it than this, but the woman, who apparently was already married and the mother of ...
Read Full Post
There was a time when women would hide their bruised faces with layers of foundation, fake a smile and accompany the husband to a family dinner 20 minutes after being beaten. They would weep in the bathroom when everyone, including the children, had gone to sleep. They thought they were being good wives, upright mothers and chaste women by letting the hurt fester. And then, somehow, somewhere, things began to change. Around 102-years after the first observance of International Women's Day that took place on March 8 1914, Pakistan's women are ruffling some feathers. A recent Facebook post of a young woman posting ...
Read Full Post
The Punjab Assembly unanimously approved the Protection of Women Against Violence Bill, calling for an end to all criminalities against women, such as, domestic violence, acid attack, rape, psychological and economic abuse, stalking, and cyber-crimes. The 31 clauses of the new bill provide an efficient system for complaint registration and penalties for offenders. According to the clauses, a toll-free helpline (UAN number) will be launched to receive direct complaints. It also calls for the creation of protection centres and shelters homes, where conflicts and misunderstandings can be settled and help partners reach reconciliation. Under the law, those convicted of life-threatening crimes against women will ...
Read Full Post
Some people are just more fortunate than others. That's how this world works. This thought resonated in my mind as I read about Turia Pitt, a model-turned engineer who suffered 65% burns on her body during a bushfire in Australia. That was three years ago. Now, she is an author and an active charity fundraiser. In her own words she is, "the luckiest girl in the world." She recently appeared on the front cover of Australian Women's Weekly, with her resilient scars and her remarkable confidence. I wish we had more Turias in Pakistan. Turia Pitt on the cover of ...
Read Full Post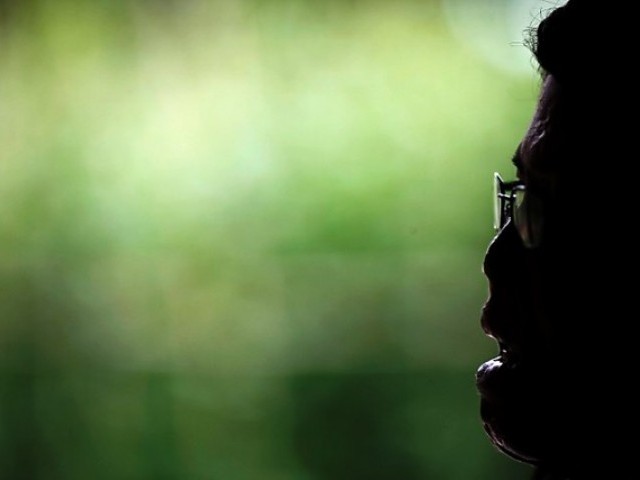 Picture this headline, "Married woman doused with acid by ex-boyfriend". Now think, what would follow that little news item? TV cameras and reporters would surround the victim, while NGO personnel, politicians, and every self-proclaimed human rights activist in town would be running to the cameras to show how evil the incident was and wail over the state of our society and the state of human rights. When it came to light that the police never collected physical evidence and never properly recorded the co-accused's statements, thus eliminating any chance of a conviction, everyone would have a field day screaming about the fact ...
Read Full Post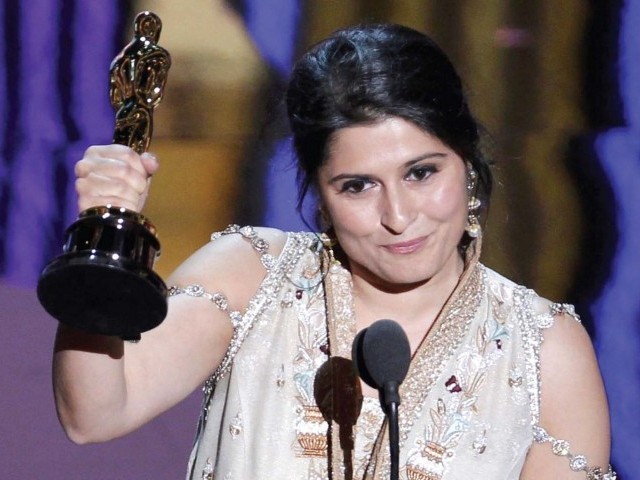 Bina Shah has raised some pertinent points in her op-ed for The Express Tribune. Refusing to accept the allegations levelled against Sharmeen Obaid-Chinoy, she implies that Rukhsana is being threatened by her family to claim financial compensation from the documentary film-maker. More significantly, Bina asserts that this reality has been obscured by the elite-bashing and a more cohesive approach is needed to understand this issue. Ironically, the op-ed has been criticised for propagating the same elitist narrative that it condemns. This reflects the inconvenient truth about our nation being constantly obsessed with defending the underdog rather than objectively examining the facts. While ...
Read Full Post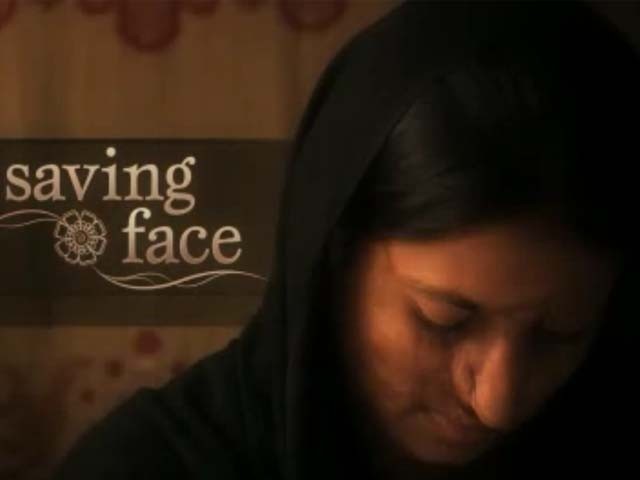 In February, when Sharmeen Obaid Chinoy's Film, Saving Face, on acid burn victims won an Oscar, I was sceptical. Accolade seemed to focus on how great it was for Pakistan to have this honour – and whenever people get jingoistic, you know that the core may be hollow.   Frankly, there are two reasons why the film won the Oscar: excellent public relations work, and choice of topic that fits the western narrative of acceptable ways to talk about Muslim women – as victims of patriarchal religious violence without any emphasis on the larger socio-economic context in which this violence ensues and whether there are ...
Read Full Post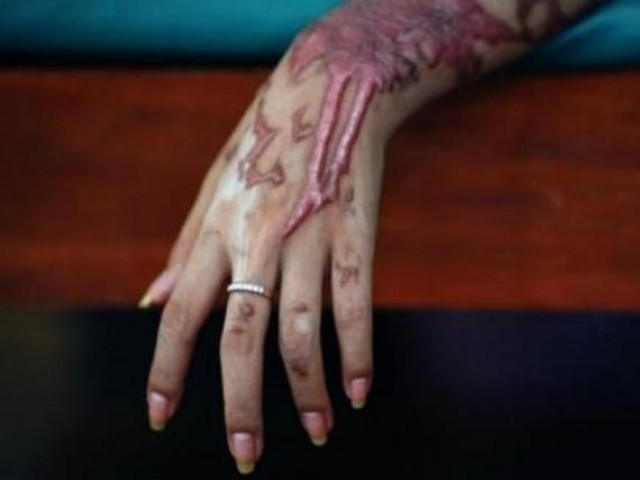 A few weeks ago, the tragic news of Fakhra Yunus's suicide garnered extensive amounts of local and foreign media attention; women rights activists spoke up, politicians did the routine condemnation, lawyers demanded justice for a victim who no longer existed, who left precisely because people had forgotten her; her perseverance ran out as the general apathy of her society ran high. We all had become oblivious of her long before she killed herself. That is far worse than any kind of death – when your own people render you irrelevant. But this isn't about Fakhra. This isn't about Bilal Khar's ...
Read Full Post