We are a nation full of flaws, but we have some good aspects as well which are rarely highlighted. I recently met a doctor, a pioneer in gastroenterology, who received the prominent civil award, Tamgha-e-Imtiaz, this year for his contribution to the field. During our meeting, he commented on the prevalent negativity in society. The media hunts down only the bad news and presents it as trophies to the public, he said. He told me about a workshop organised in March this year, where despite the travel warnings due to the security situation in Karachi, 29 international experts from the US, the ...
Read Full Post
Back in 2007 as the lawyers' movement gained momentum, it attracted abrupt attention of a youth brought up in the 'prosperity bubble' of a military regime. With little sense of our history and politics, many (including me) got carried away in the sway of events that followed. More in sheer aversion for a uniformed dictator than in admiration of a principled man in robes. Putting out the fire of secessionist sentiments in Sindh after the assassination of Shaheed Benazir Bhutto in the garrison city of Rawalpindi was met with utter disregard by the self righteous urban bourgeoisie and their corporate ...
Read Full Post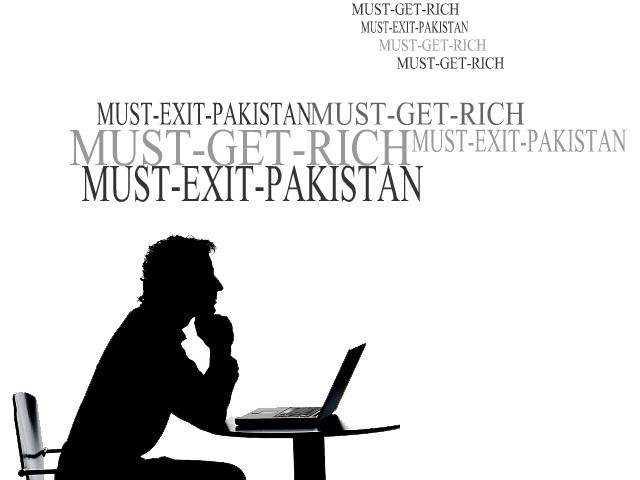 At the age of 23, my indebtedness to Pakistan was inversely proportional to my progress in life. My mind was uncluttered and my ambitions were sky high.  The nation's politics didn't interest me; its understanding of religion was at loggers-head with my comprehension, its roads didn't let me walk my walk; its dress code did more to accentuate a woman's curves than it did to hide them, and its history didn't have any role to play in my future. Moreover, despite my life-saving attempts, I could not bring myself to fall in love with a special someone either (something that kept my friends ...
Read Full Post